Angelenos and tourists visiting Los Angeles for the summer… here's a way to light up your nightlife at Universal Studios Hollywood.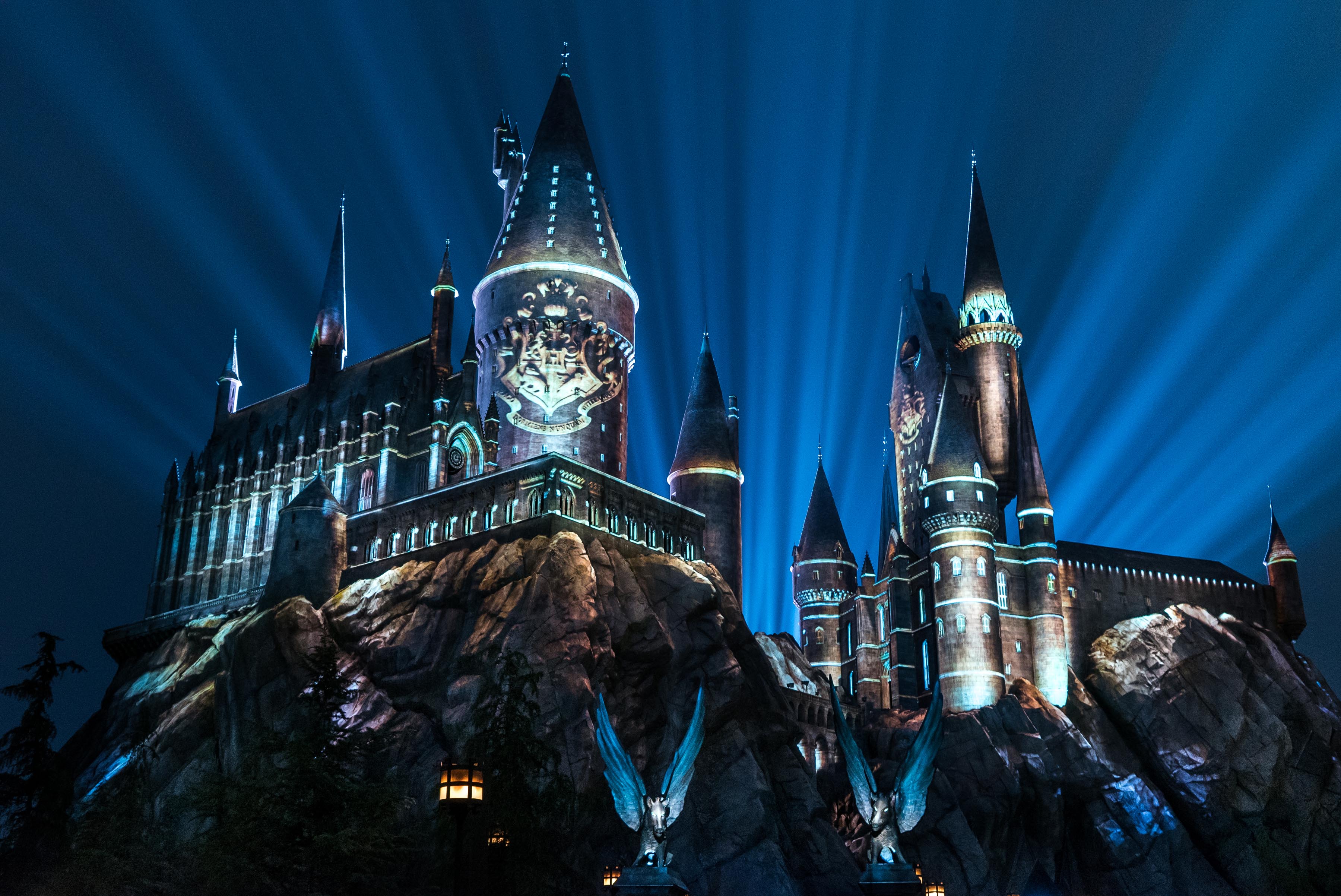 "The Wizarding World of Harry PotterTM"debuts its all-new "The Nighttime Lights at Hogwarts TM Castle," featuring a dazzling light projection experience against the backdrop of Hogwarts™ School of Witchcraft and Wizardry.
As night falls on Hogsmeade village, "The Nighttime Lights at Hogwarts Castle" will shine brightly with an awe-inspiring spectacle that showcases the four houses of Hogwarts: Gryffindor, Ravenclaw, Hufflepuff and Slytherin and culminates with awesome beams of lights that fan into the night sky.
The colorful state-of-the-art light display and special effects projection, designed to dance across the stunning Hogwarts castle, will be accompanied by a special musical arrangement created by Academy Award-winning composer John Williams based on his original scores composed for the film series. The musical arrangement that will emanate in a surround sound environment was conducted by prolific arranger William Ross and recorded by the London Symphony Orchestra in London.
"The Nighttime Lights at Hogwarts Castle" will take place multiple times a night during its summertime run.
Inspired by J.K. Rowling's compelling stories and characters that were brought to life in the Warner Bros. films, "The Wizarding World of Harry Potter" at Universal Studios Hollywood is a masterful recreation, faithful to the visual landscape of the fiction and films, including as its iconic focal point, Hogwarts castle.