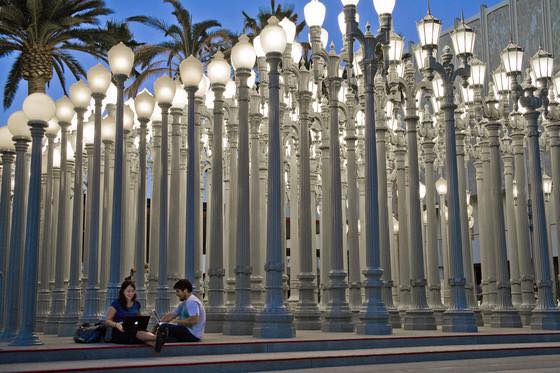 Summertime always brings opportunities for cultural enrichment! Many museums unveil new exhibitions, summer series events and more. Angelenos, look forward to these exciting exhibits at the Los Angeles County Museum of Art (LACMA)!
When: On view from July 2nd, 2017…
Alejandro G. Iñárritu: CARNE y ARENA (Virtually present, Physically invisible), a conceptual virtual reality installation that explores the human condition of immigrants and refugees.
Having premiered in May at the 70th Cannes Film Festival as its first virtual reality Official Selection, and produced and financed by Legendary Entertainment and Fondazione Prada, the extensive full version will subsequently open at Fondazione Prada in Milan (June 7, 2017–January 15, 2018) before traveling to LACMA—the first U.S. museum to debut this installation.
Centered around a 6 ½-minute solo virtual reality experience that reunites frequent collaborators Iñárritu and cinematographer Emmanuel Lubezki alongside producer Mary Parent and ILMxLAB, CARNE y ARENA employs state-of-the-art immersive technology to create a multi-narrative light space with human characters. Based on true accounts, the superficial lines between subject and bystander are blurred and bound together, allowing individuals to walk in a vast space and thoroughly live a fragment of the refugees' personal journeys. The installation at LACMA is made possible through a generous contribution by Arnon Milchan and New Regency, who are proud to support talent and artists such as Alejandro G. Iñárritu with whom they have a longstanding creative partnership.
When: On view from July 31, 2017–January 7, 2018…
Chagall: Fantasies for the Stage is the first U.S. exhibition to spotlight the principal role that music and dance played in Marc Chagall's artistic career. Concentrating on four theatrical productions created over a quarter century (Aleko, The Firebird, Daphnis and Chloe, and The Magic Flute), the exhibition comprises 145 objects, including 41 vibrant costumes; nearly 100 preparatory sketches; rare 1942 film footage of the original performance of Aleko; musical accompaniments for each section; and a selection of paintings depicting musicians and theatrical scenes.
Artists have long been inspired to expand their practices by engaging in compelling collaborations with the ballet, theater, and opera, and Chagall was at the forefront of such interdisciplinary efforts among modern artists in creating inventive visual environments for the stage. Working with theatrical companies and opera houses in Russia, Mexico, New York, and Paris, Chagall created fantastical and cutting-edge designs. He collaborated on sets for Sergei Diaghilev's Ballets Russes as early as 1911, and his deep and far-reaching engagement with music and dance continued throughout his long career.
The Spring 2017 Wear LACMA Collection featuring new designs by Kendall Conrad, Lena Wald, and Outerknown launches this week. An initiative of the museum's Director's Circle, Wear LACMA is an art and fashion project featuring unique edition pieces created by Los Angeles's designers and inspired by the museum's permanent collection. For this season, three versatile designers have created a stunning collection of fashion items inspired by the museum's diverse collection.
The Spring 2017 Wear LACMA items will be sold at the LACMA Store and the redesigned thelacmastore.org beginning June 7, 2017, with all proceeds benefiting the museum.
For more info on exhibits visti: