A mentally unstable loner heads to LA to befriend a social media star in "Ingrid Goes West," a brilliantly dark comedy starring Aubrey Plaza, Elizabeth Olsen, O'Shea Jackson Jr. and Wyatt Russell.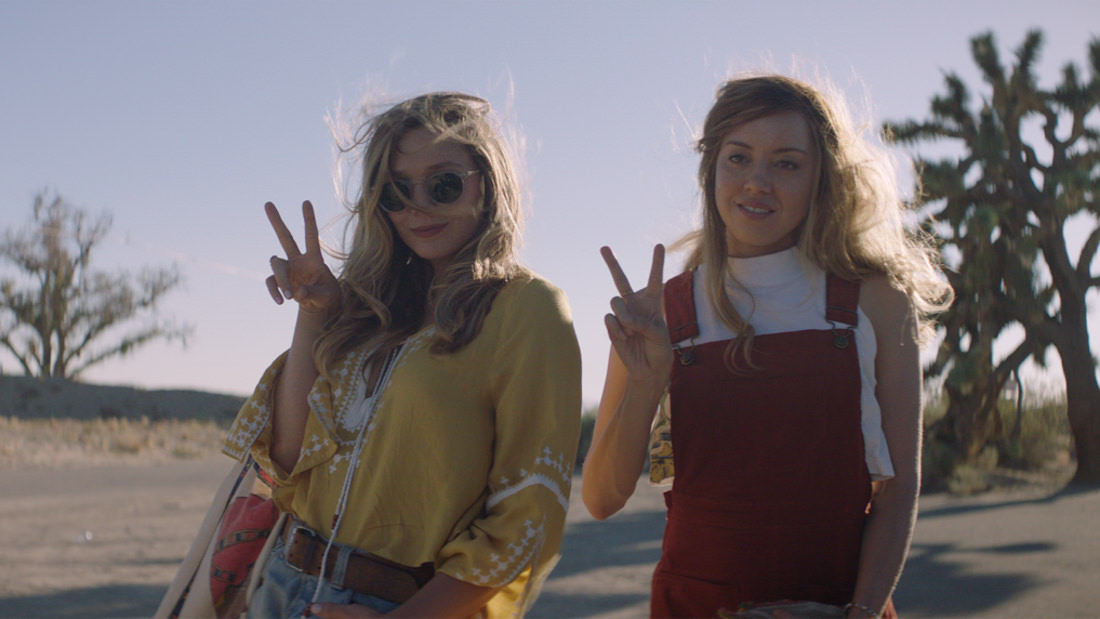 Working from a screenplay he co-wrote with David Branson Smith, this sensational directorial debut from screenwriter Matt Spicer offers blistering commentary on our social media obsessed society in one hysterically uncomfortable scenario after another. A timely takedown of the technology-centric world we live in wrapped into an unsettling character study, "Ingrid" is both painfully funny and absolutely fearless in its willingness to accompany its protagonist down her desperate path. On top of the superb writing, tip-top direction and standout cinematography, "Ingrid" is taken to another level of genius thanks to Aubrey Plaza's gonzo performance, which not only solidifies her ranking as one of her generation's brightest performers but also allows her to stretch dramatically. Pair those assets with excellent turns from the up-and-coming supporting cast, and you've got the makings of a generation-defining film.
When we first meet Ingrid Thorburn (Aubrey Plaza), a social media obsessed loner permanently attached to her iPhone, she's bawling her eyes out at the sight of her "friend's" Instagram wedding posts. One mace attack, one restraining order and one court-ordered hospitalization later, Ingrid is back in the world seeking a new obsession, which she soon finds in the form of Taylor Sloane (Elizabeth Olsen), a trendsetting Instagrammer who leads a seemingly perfect life in Venice Beach. When Taylor responds to one of Ingrid's comments, Ingrid decides to take her sixty thousand dollar inheritance and head west in hopes of turning their social media friendship into an actual one.
After finding housing with the help of a Batman (and weed) loving screenwriter (O'Shea Jackson Jr.), Ingrid takes some desperate measures in order to initiate contact with Taylor and her aspiring artist boyfriend (Wyatt Russell). Sure enough, her plan succeeds, and before she knows it, Ingrid and Taylor are besties, taking trips to her Joshua Tree getaway and spending every waking minute together. But when Taylor's drug-addled, impossibly annoying brother (Billy Magnussen) shows up and introduces his sister to an even more influential Instagrammer, Ingrid soon falls out of favor, sending her into a jealous rage and the storyline down a dark road.
Working with co-writer David Branson Smith, writer-director Matt Spicer finds many novel ways of not only incorporating social media into the plot, such as introducing characters through their Instagram posts, but also satirizing the technology's many mock-worthy elements (idiotic hashtags, foodie posts, etc.). Additionally, Spicer trains his satirical eye on the hilarious disparity between people's real lives and those portrayed online, and the more hypocritical aspects of hipster LA. Bryce Fortner's vibrant cinematography perfectly captures the city through Ingrid's projected dreaminess, and Jack Price's rapid-fire editing nicely evokes a world of constant updates and decreasing attention spans.
Beyond the superior filmmaking on display, "Ingrid Goes West" hinges on the audience's ability to buy Aubrey Plaza as the deranged title character, and believe me when I say that she goes full-blown sociopathic. And while the performance is largely comedic on account of her character's drastic tendencies, it's also deeply disturbing and allows Plaza to exhibit her substantial range. Elizabeth Olsen continues to impress as the Insta-famous object of Ingrid's obsession, and Wyatt Russell portrays her techno-phobic boyfriend to a T. Other memorable supporting turns include O'Shea Jackson Jr., who is nothing short of hilarious as Ingrid's landlord and "imaginary boyfriend," and Billy Magnussen, who is appropriately insufferable as Taylor's barbaric brother.
"Ingrid Goes West" is an acidly funny cautionary tale about the dangers of living in virtual reality.
The film closed the 2017 LA Film Festival. For festival winners click here.
Rated R for language throughout, drug use, some sexual content and disturbing behavior.
Running Time: 97 minutes