It's National Pizza Party Day! Yes, because National Pizza Day wasn't enough… we needed a national food holiday to combine partying AND pizza. And, we're fine with it.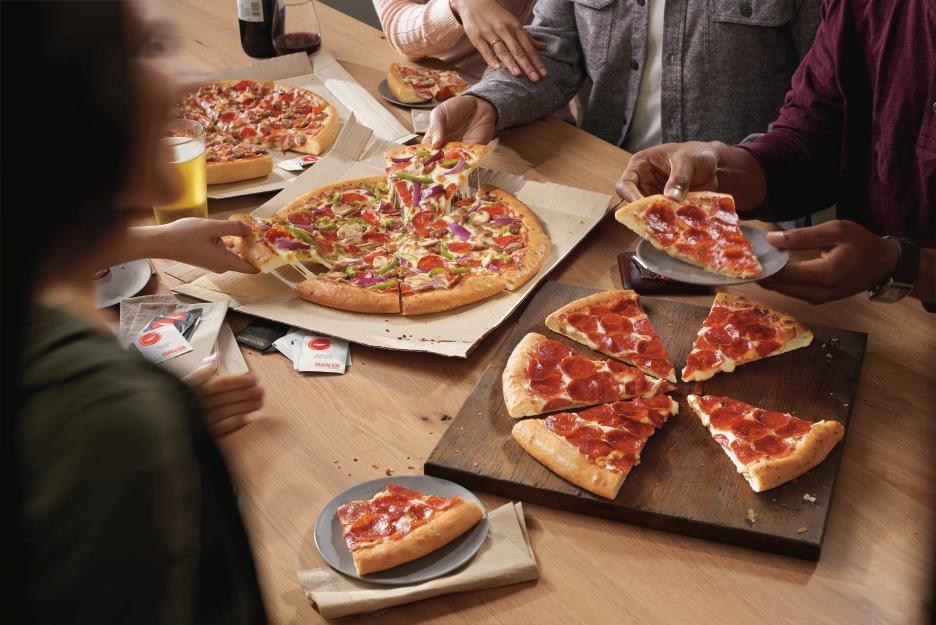 Pizza Hut is encouraging fans to kick off the weekend with a pizza party, and there's no better way to celebrate than serving a slice – or seven, or seventy – for friends, family and coworkers.
Check out these fun/random facts about pizza hut parties:
An order for 13 Pizza Hut pizzas (or more) is placed roughly twice a week at locations across the country – which is enough food for 50 people
East Coast U.S. loves a good pizza party – fans in

Washington D.C.

,

Maryland

,

New Jersey

and

New York

place the most orders for pizza bundle deals each week
The largest Pizza Hut pizza order in the last 10 years included 1,400 pizzas, or 11,200 slices
The Pizza Hut Big Dinner Box is a party favorite – more than 54 million have been ordered, since 2012
No matter how small or big pizza lovers celebrate, Pizza Hut offers deals to get any National Pizza Party Day party started – like a Large Two-Topping pizza for $7.99 when ordered online at www.PizzaHut.com or via the mobile app, and the Big Dinner Box for just $19.99, which features two medium one-topping pizzas, an order of breadsticks and a choice of wings, pasta, or a third pizza. Both are available for delivery or carryout.