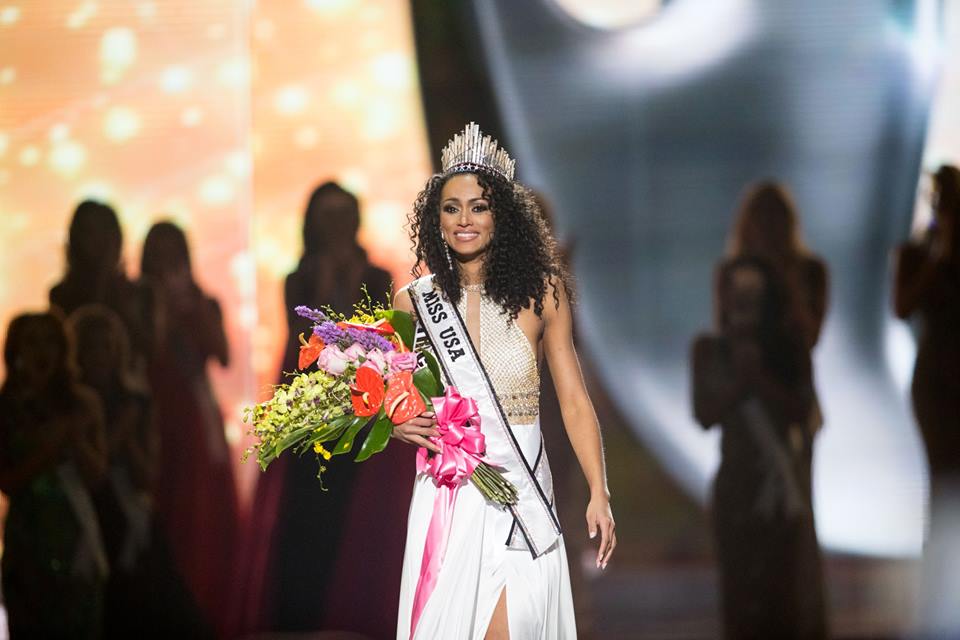 Kára McCullough, Miss District Of Columbia USA 2017 was crowned Miss USA on Sunday night from the Mandalay Bay Resort and Casino. Last year, District of Columbia resident Deshauna Barber became the first-ever military member to win Miss USA.
The new winner will move to New York City where she will live during her reign and become a spokesperson for various causes alongside The Miss Universe Organization.
McCullough, who is 25-years-old, is a chemist working for the U.S. Nuclear Regulatory Commission.
The runner-up was Miss New Jersey Chhavi Verg, a student at Rutgers University studying marketing and Spanish. The second runner-up was Miss Minnesota Meridith Gould, who is studying apparel retail merchandising at the University of Minnesota.
McCullough will go on to compete on the Miss Universe contest.