The Petco Foundation celebrated this year's "Celebration of Love" awards gala, which recognized seven organizations and individuals from across the country for their dedication, determination and actions to create lifesaving impacts for pets in need.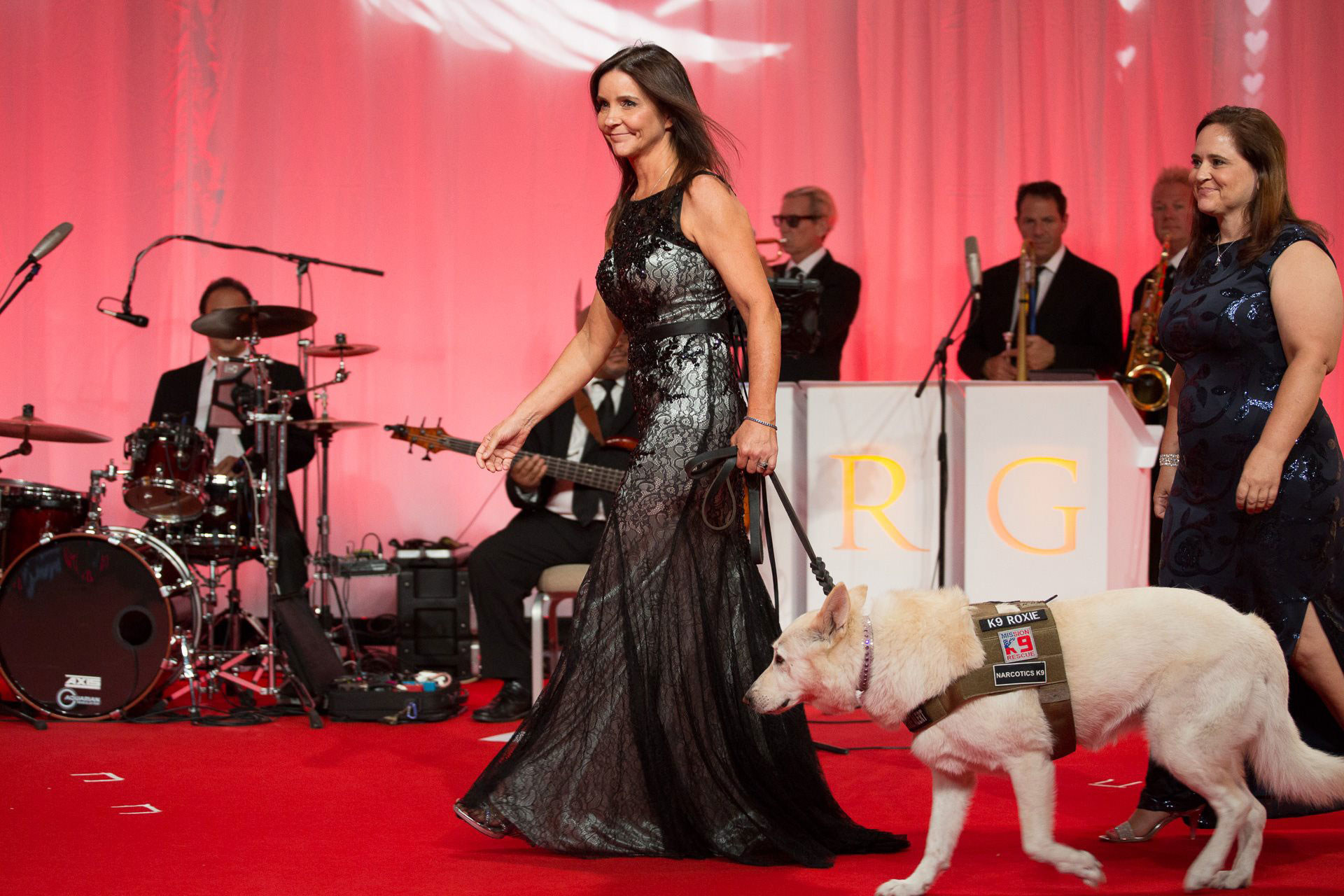 Hosted by the animal-loving emcee, Jane Lynch ("Hollywood Game Night", "Glee", and "Best in Show"), the evening also featured the first-ever "Innovation Showdown." In partnership with the Jackson Galaxy Foundation, two organizations had the opportunity to pitch their innovative lifesaving ideas for pets to a panel of expert animal welfare investors.
"The Petco Foundation's awards gala is an inspiring evening for all animal lovers," shared Susanne Kogut, Executive Director of the Petco Foundation. "The organizations and individuals honored at this year's event offered unique, eye-opening stories and testimonials of the dedicated hard work taking place across the country to create lifesaving communities for animals."
Dog behaviorist, Victoria Stilwell ("It's Me or The Dog" host and author), and State Farm presented Karl Booker with the special "Unsung Hero Award" for his dedication to tirelessly working to save Lifeline Animal Project's hardest-to-place dogs.
The other 2017 awards and recipients included:
Paul Jolly Compassion Award presented by Central Garden and Pet to the Kanawha-Charleston Humane Association: Located in

Charleston, South Carolina

, the association led a dramatic shift in saving animal lives. In 2012, the lifesaving rate was at 35 percent, jumping to 63 percent in 2014, and eventually to 91 percent in 2014, staying greater than 81 percent ever since.
Spay Neuter Award presented by Merrick Pet Care to the Los Angeles Coalition for Pets and Public Safety: The organizations' high-impact spay and neuter clinics, which first started in the city of

Los Angeles

, have expanded to the greater

Los Angeles County

, sterilizing over 100,000 animals, helping to reduce shelter intake in these often underserved communities.
Helping Heroes Award presented by Natural Balance to Mission K9: A

Houston

-based non-profit serving retiring and retired Military Working Dogs, Contract Working Dogs, and other Dogs Who Serve, was recognized this year for their work to reunite these heroes with their former handlers or adopt them into new loving homes.
Love Amplified Award presented by Petco to NBCUniversal Owned Television Stations for Clear the Shelters: In recognition of NBC and Telemundo owned stations marketing and community outreach efforts, in partnership with hundreds of animal shelters across the U.S. and in

Puerto Rico

, the stations' "Clear the Shelters" pet adoption campaign was inspired by a local pet adoption effort spearheaded by NBC 5 (KXAS) and Telemundo 39 (KXTX) in

Dallas-Forth Worth

,

Texas

and expanded nationally in 2015, resulting in more than 70,000 pet adoptions.
Lifesaving Impact Award presented by Blue Buffalo was given to

Atlanta's

Lifeline Animal Project: Recognized this year for achieving a nearly 90 percent save rate despite taking in more than 16,000 animals in 2016.
The Founder's Award was presented by Lucy Pet to

Brian Devine

: As former Petco CEO and Chairman,

Brian Devine

was honored this year for his creation of and commitment to the Petco Foundation.