H&M isn't a name you'd expect to hear when a celebrity is asked "Who are you wearing?" at the MET Gala. Turns out, H&M's designer collection was worn by top celebrities from Nicki Minaj to Joe Jonas.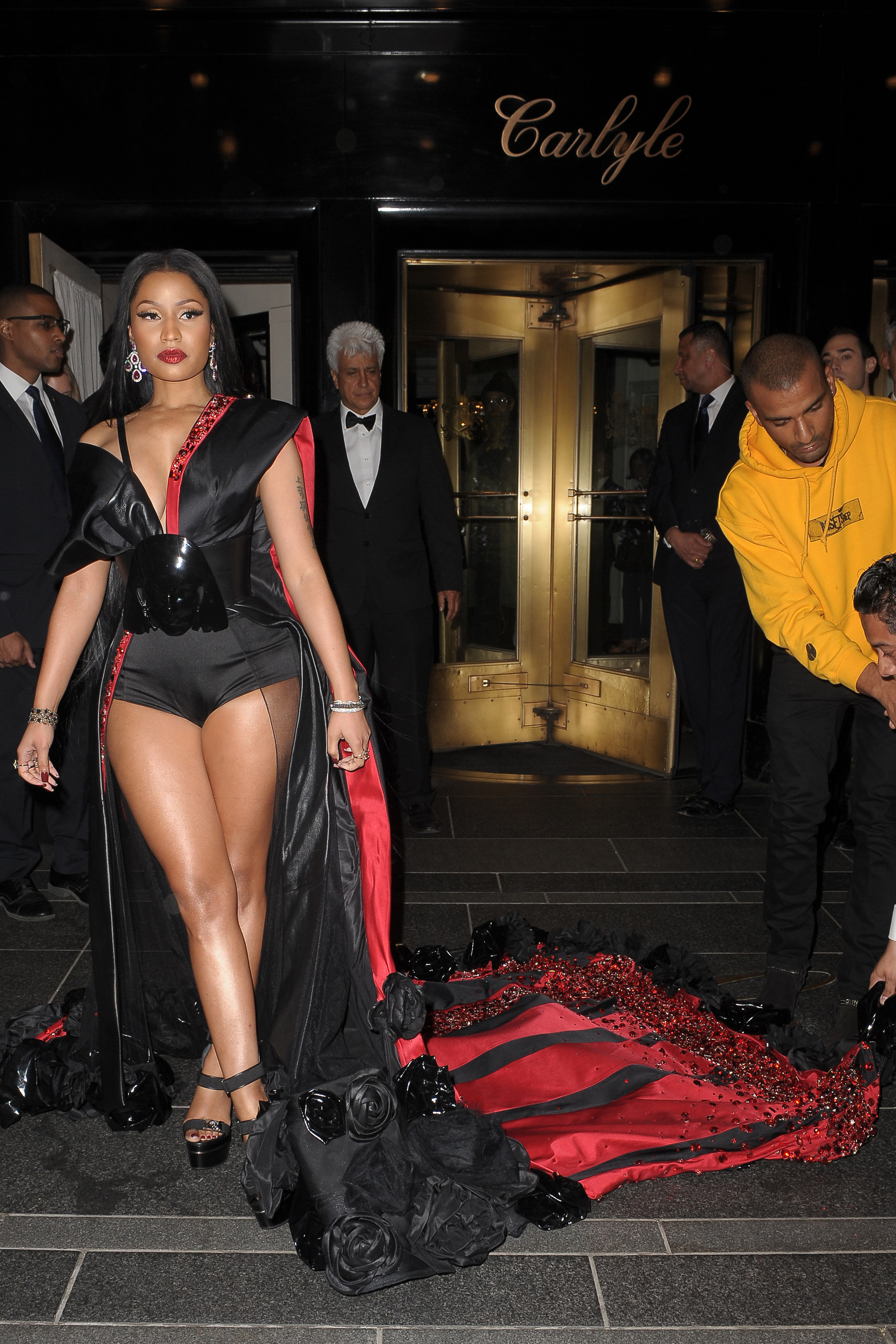 Rapper and singer ‪Nicki Minaj‪ wore a sheer tulle gown with a long train in raw-edged silk taffeta, featuring extravagant black vinyl roses trapped at the hem and beneath the train. The dress was held by an off-the-shoulder silk duchesse kimono top, its leather Obi belt featuring a mask of the face of Kawakubo. The train was decorated with rays of black and red, with one red Swarovski crystal ray extending to the front.
Inspired by this year's Costume Institute exhibition Rei Kawakubo/Comme des Garçons: Art of the In-Between, the H&M design team created one-of-a-kind looks that explored many of Kawakubo's recurring themes.
These included deconstruction, subverted tradition and asymmetry, mixed with the charm of bows, flowers and polka dots, with each look made especially for this exclusive evening of fashion. Attending the Costume Institute Benefit for the third year in a row, H&M was particularly pleased with this year's theme having collaborated with Comme des Garçons for its 2008 H&M designer collection.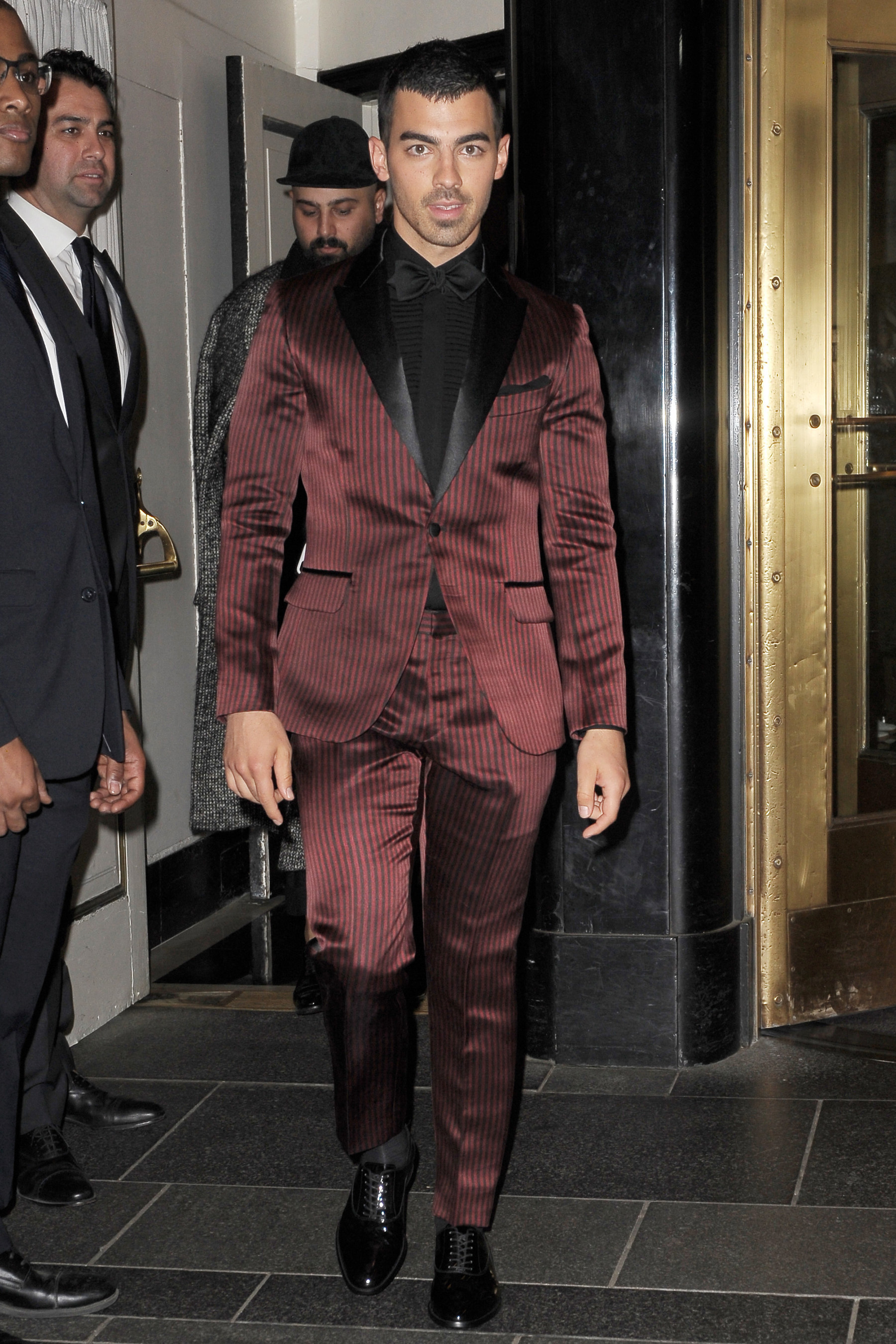 Singer Joe Jonas was dressed in a deep red slim fit suit in Italian double-silk satin with black stripe and lapels. His black silk shirt was in 100% organic silk, finished with a black bowtie.
"It has been our honor at H&M to create these looks inspired by Rei Kawakubo/Comme des Garçons, one of fashion's most important and influential designers. Each H&M look has been entirely custom-made, with both Kawakubo's creative world and the style of our guests in mind," said Pernilla Wohlfahrt, H&M's Head of Design and Creative Director.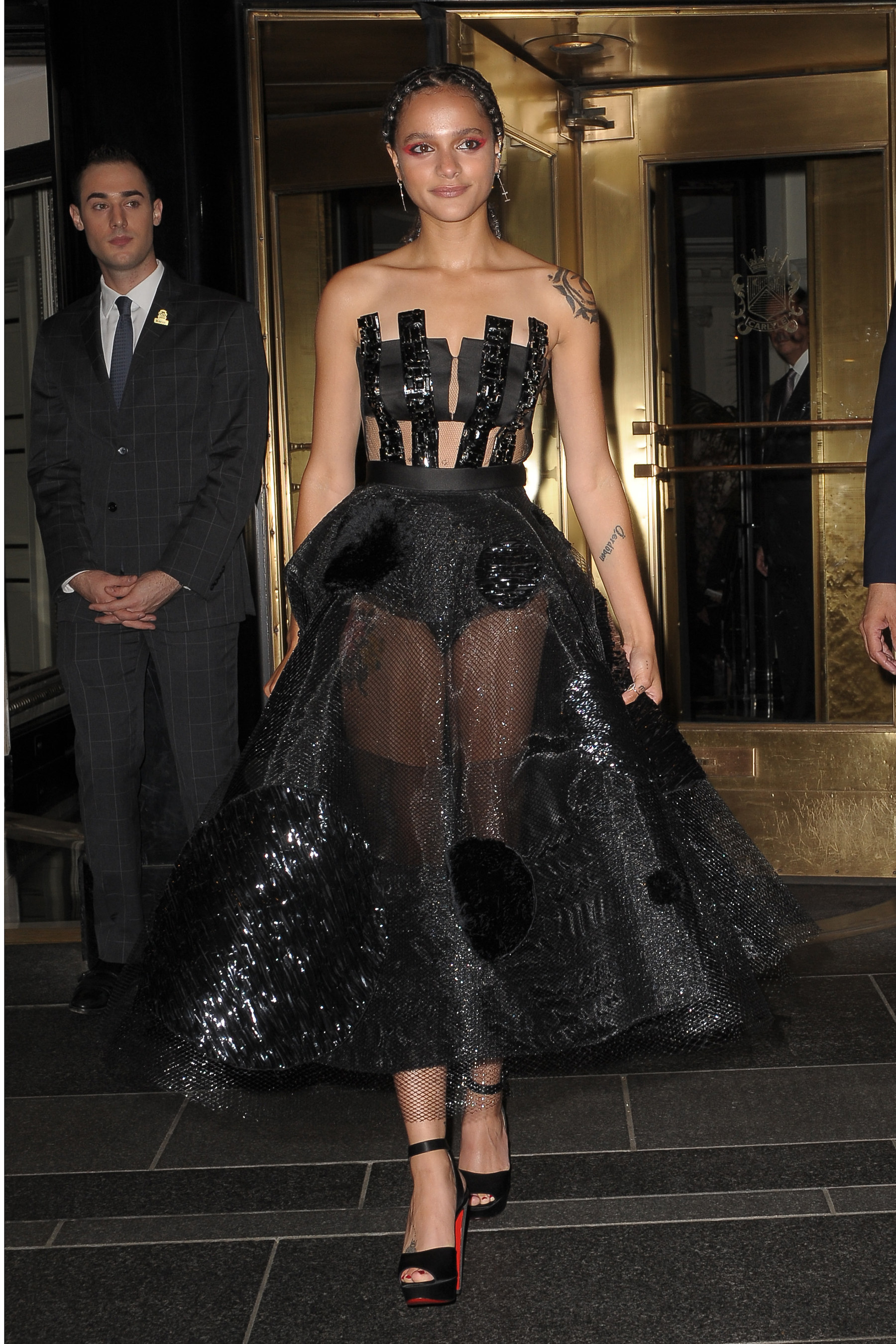 Actress Sasha Lane wore a sheer net-like structured dress embellished with various sizes of polka dots, one of Kawakubo's key motifs. The dress was held by a sheer, boned upper body with black Swarovski crystals, the playful dots in tactile materials such as raffia and velvet.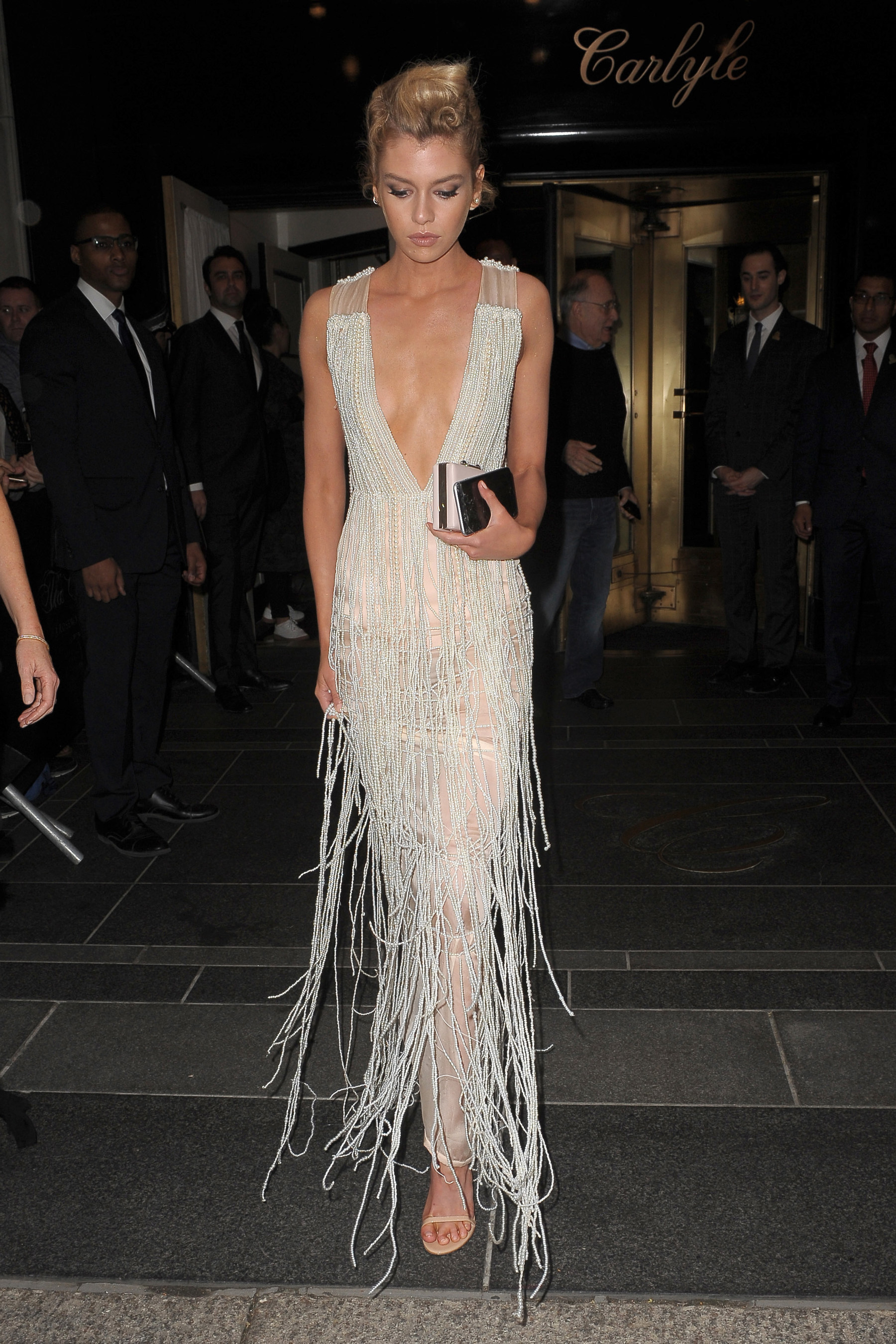 Model Stella Maxwell wore a sheer organic silk chiffon dress covered in strands of pearls. Beginning as a necklace that draped the open back, the pearls crossed the chest and formed the lines of a crinoline into the dress, before falling free to play around the body.
Future, Ashley Graham and Jourdan Dunn also wore H&M.