Dyson has taken a big step into the world of beauty with their first and highly anticipated Dyson Supersonic™ Hair Dryer.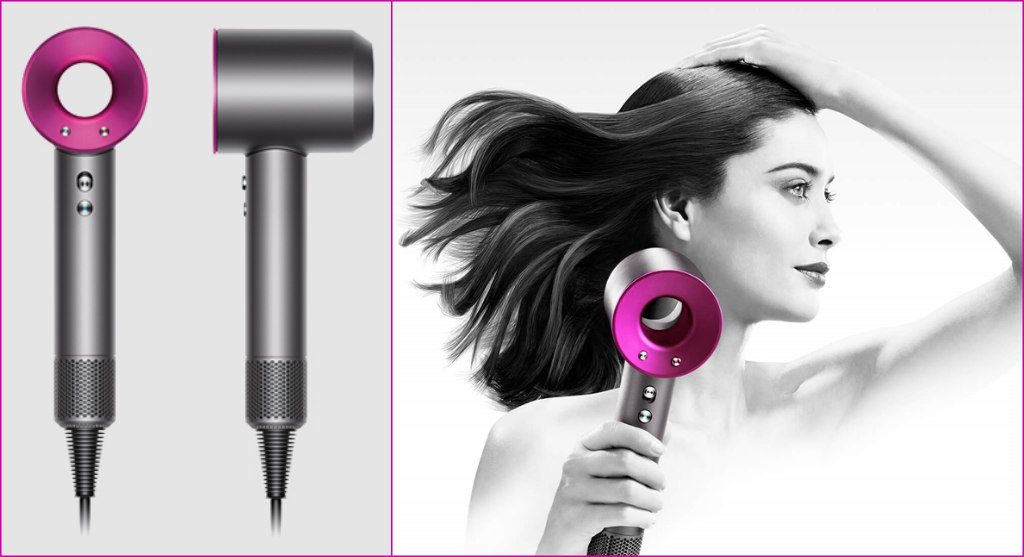 With the help of celebrity hairstylist and brand ambassador, Jen Atkin, Dyson launched the high-tech dryer, which has the most unique blow-dryer design to-date. For the consumer, the company also has the Professional Edition specifically for hairstylists.
Not your ordinary run-of-the-mill hair tool, Dyson worked with 103 engineers over the course of four years of intensive research; studying the hair from the root to the tip. This helped them to better understand how the hair reacts to stresses, how to keep it healthy, and how to style it. If these numbers don't impress you, the product certainly will…
$71 million invested for development.
1,010 miles of human hair tested.
600 prototypes built.
100+ patents pending including 16 patents pending for the attachments alone.
James Dyson said, "Hair dryers can be heavy, inefficient, and make a racket. By looking at them further, we realized that they can also cause extreme heat damage to hair. I challenged Dyson engineers to really understand the science of hair and develop our version of a hair dryer, which we think solves these problems."
The Dyson Supersonic™ hair dryer is engineered for balance in the hand, uses a fast-yet-focused airflow, and intelligently controls temperature to help protect hair from extreme heat damage.
"If you know anything about me, you know I'm a lover of innovation and new technology, and the Dyson Supersonic™ hair dryer is just that. The motor is much smaller, but still very powerful, so I can dry hair quickly and it feels light in my hand. Plus the aesthetic is so gorgeous," Atkin said, who has worked with the likes of Jennifer Lopez, Gwen Stefani, Emma Stone and Sofia Vergara, to name a few.
Traditional hair dryers can sometimes have a weak airflow, meaning they are slow to dry. Others can have strong airflow, but it is not necessarily controlled. The Dyson Supersonic™ hair dryer uses Dyson's patented Air Multiplier™ technology to draw air into the motor and amplify it threefold to create a high pressure, focused jet of air, angled at 20° for controlled, precise drying and styling.
Other exciting features include:
Four heat settings
Three airflow settings, and a cold shot.
Has three attachments engineered to remain cool to the touch.
Jen Atkin shows how to style with the Dyson dryer
The styling concentrator produces a high-velocity blade of air that's perfect for styling.The smoothing nozzle dries hair gently, using smooth, wide air, allowing you to dry and style at the same time.The diffuser is engineered to disperse air evenly around each curl. It simulates natural drying, helping to reduce frizz and improve definition.
As for The Dyson digital motor, it is engineered to be powerful yet compact – small enough to be positioned in the handle rather than in the head.Dyson engineers pushed one tone within the motor to a sound frequency beyond the audible range for humans, helping to reduce the overall sound and tone emitted from the Dyson Supersonic™ hair dryer.
Priced at $399.99, it comes with 2 year warranty on parts and labor.
For Mother's Day, check out their special edition rose box.
Learn more at http://www.dyson.com