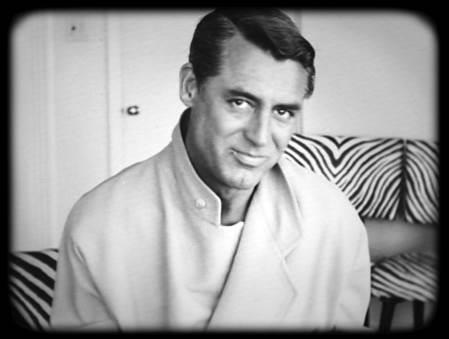 Cary Grant still gets the cinema spotlight…
Showtime Documentary Films will debut the new documentary BECOMING CARY GRANT, a biography of the extraordinary Hollywood icon, at the Cannes Film Festival.
Following the festival, the film will have its world television debut on SHOWTIME on Friday, June 9 at 9 p.m. ET/PT on air, on demand and over the internet. Directed by Mark Kidel (Elvis Costello: Mystery Dance, A Journey With Peter Sellars), the captivating biopic reveals Cary Grant's inner search to find himself at the height of his fame.
Using words and insights from his unpublished autobiography and newly discovered personal footage, BECOMING CARY GRANT unveils the intimate story of Archie Leach, the man behind the mask of the beloved and charming Hollywood legend known as Cary Grant. From his difficult childhood without his mother, through his 30 years of stardom, to the joys of his later years as a father, the film uncovers a side of Grant never seen by the public. BECOMING CARY GRANT plumbs the depths of Grant's insecurities and reveals his unique journey of self-exploration through recounts of his probing LSD therapy sessions. The 85-minute documentary features a treasure trove of extracts from Grant's films and exclusive interviews with his close friends about his troubled past.