With so many delicious coffee blends from mom n' pop companies to bigger brands; LATF highlights some of our favorite flavors every time the seasons change.
Let's kick off our Spring/Summer coffee feature with something that will keep you cool in the heat.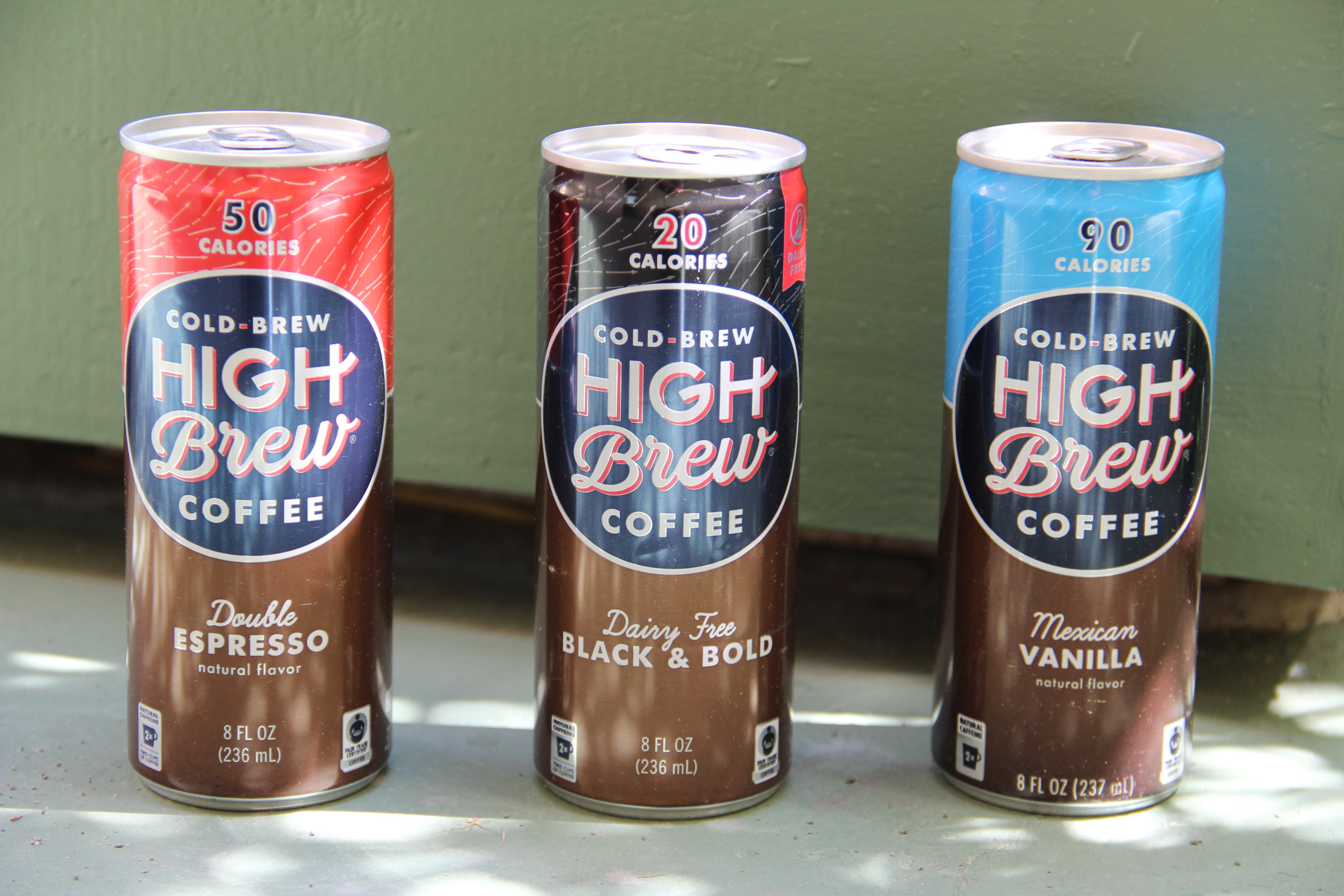 Cold-Brew HIGH BREW Coffee
Made from premium 100% Fair Trade Arabica beans, High Brew coffee is a delicious on-the-go drink. David and Elizabeth Smith founded High Brew during their adventures living in and discovering the Caribbean. Cold-brewed coffee was an idea that came to them after needing to stay alert and warm exploring at night time.
To enhance the flavor, High Brew applied a light-medium roast to the coarsely grinded beans. Each sip is smooth, sweet and bold! With 5 flavors: Double Espresso, Mexican Vanilla, Salted Caramel, Dark Chocolate Mocha and Dairy Free Bloack & Bold, they range from just 20 to 60 calories.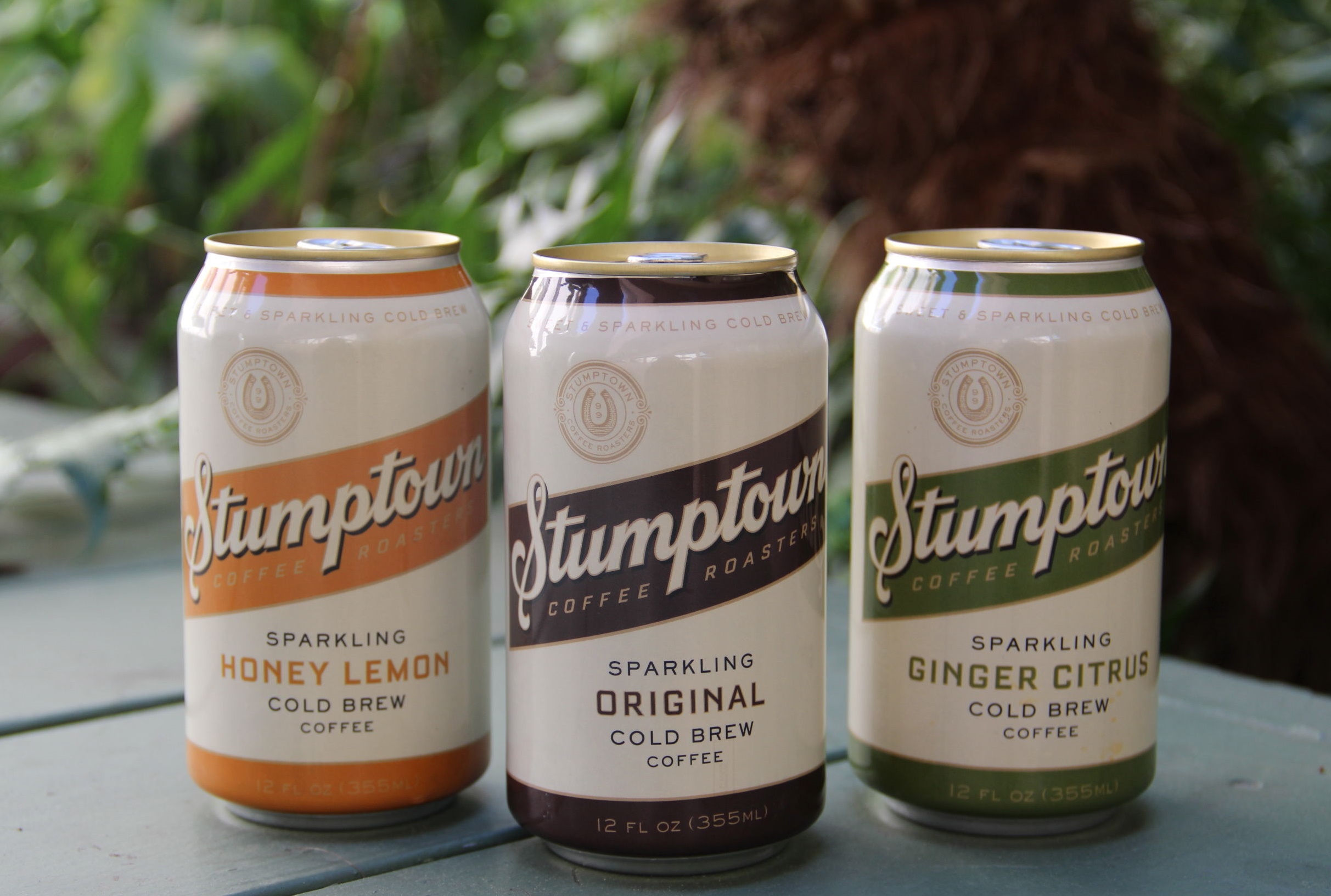 Stumptown Coffee Roasters
For those who want a coffee pick-me-up but are craving a fruity/citrus flavor, Stumptown Coffee Roasters launched a new line of three canned, coffee-based RTD drinks infused with flavors and bubbles! Think coffee meets soda. The sparkling coffees come in 3 flavors: Original, Ginger Citrus, and Honey Lemon flavors. Inspired by coffee-tail concoctions created at Stumptown's New Orleans location, these cans are great for summer days.
https://www.stumptowncoffee.com/
Caribou Coffee's Spring Blend
If it's hot coffee you're looking for, Caribou Coffee is a great choice for Angelenos. Here in LA, we love all things natural. Caribou's Clean Label Commitment means the company will not add artificial colors, artificial flavors, artificial sweeteners, artificial preservatives, MSG or high fructose corn syrup to its beverages and all beverages will be made with Clean Label ingredients by 2018.
We tried Caribou's Perennial Spring Blend 2017 Light Roast. Perfect for the Spring/Summer seasons, the blend has hints of floral and herbal flavors with a heavy, cream-like body. We should also note that Caribou was the first national coffeehouse company to offer 100% Rainforest Alliance beans in 2012.
https://www.cariboucoffee.com/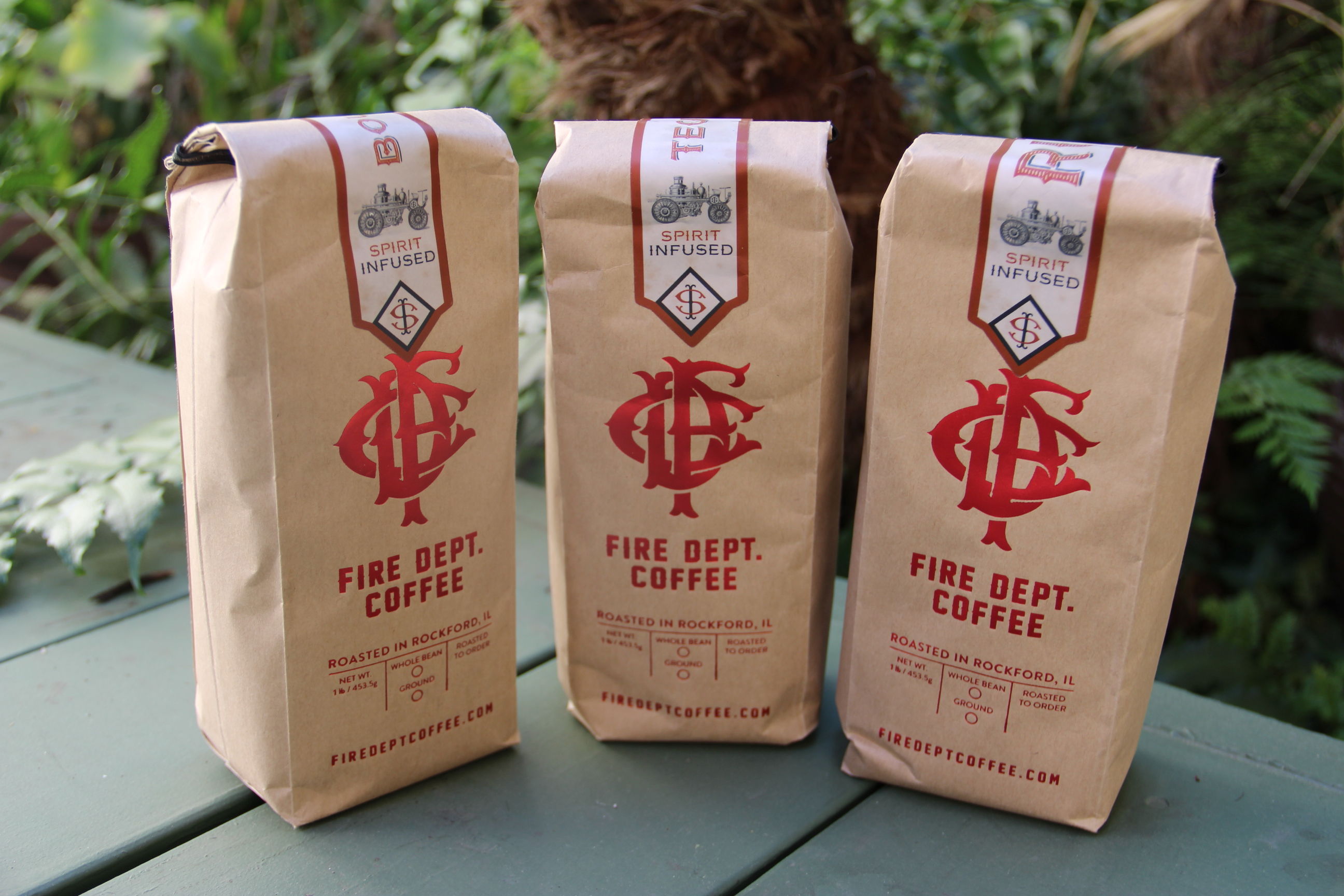 Fire Dept. Coffee
Talk about coffee with a punch! No, it won't set your mouth on fire, but they have a unique line of spirit infused blends with Rum, Bourbon and Tequila! With the Tequila, there are hints of lime with a crisp, sweet finish. They also offer a classic roast as well. Just as unique as their blends, is their backstory. Fire Dept. Coffee was actually founded by firefighters and those who served in the military. Made in the City of Rockford, Illinois, every batch is roasted to order.
https://www.firedeptcoffee.com/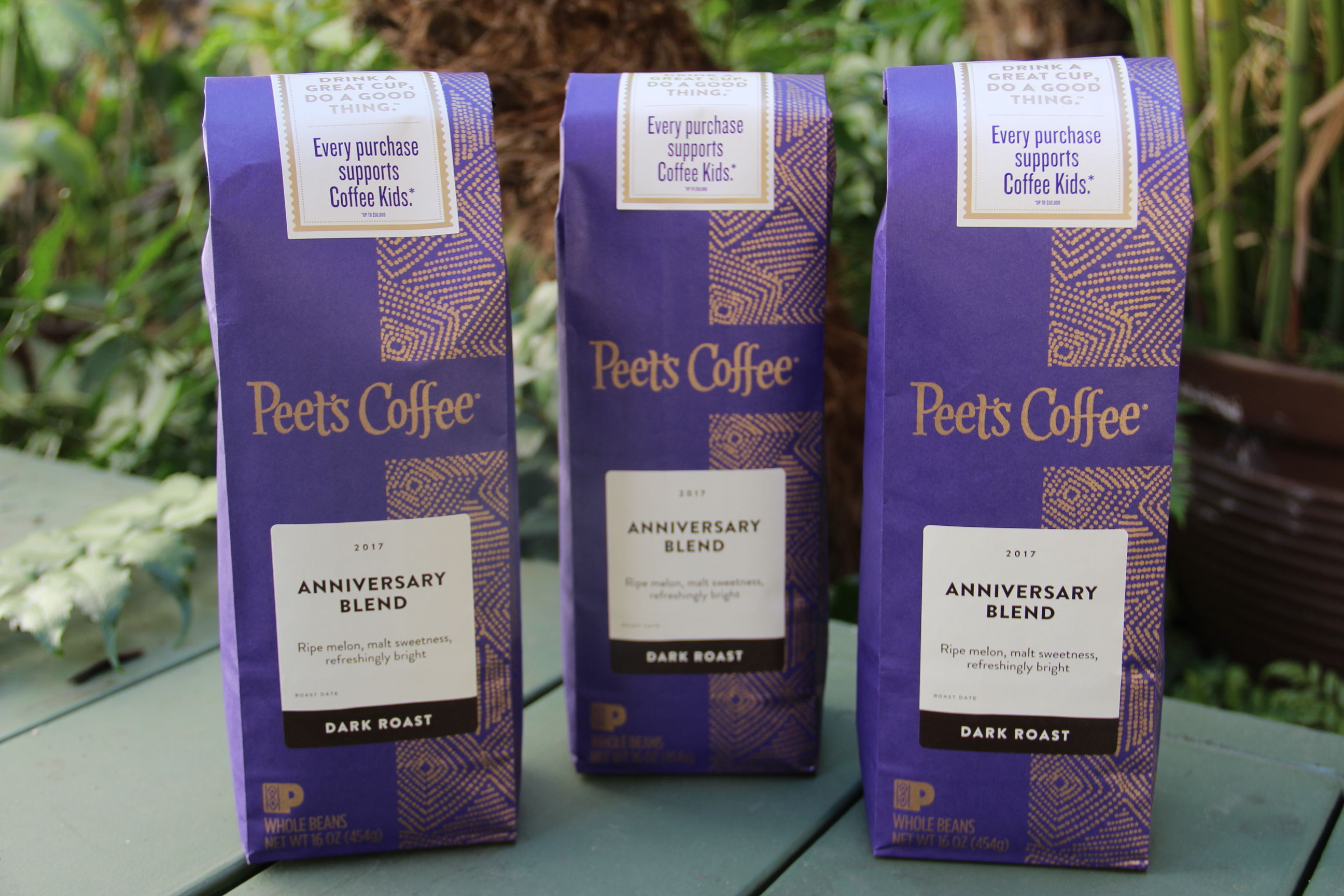 Peet's Coffee's Anniversary Blend
Happy 51st Anniversary to Peet's Coffee! Always reliable, the company launched their Anniversary Blend. Not only is it rich, bold and delicious, but Peet's is giving back with their program: Drink a Great Cup, Do a Good Thing™. The 2017 Anniversary Blend continues a longstanding tradition of donating to coffee-producing communities and this year supports Coffee Kids' youth training and mentorship work in Risaralda, Colombia.
Twenty five cents of every purchase (up to $50,000) benefits the Coffee Kids program, which provides business training, mentorship, and seed capital to aspiring entrepreneurs in coffee-growing communities to support the next generation of coffee farmers. Be on the look out for the dark purple packaging!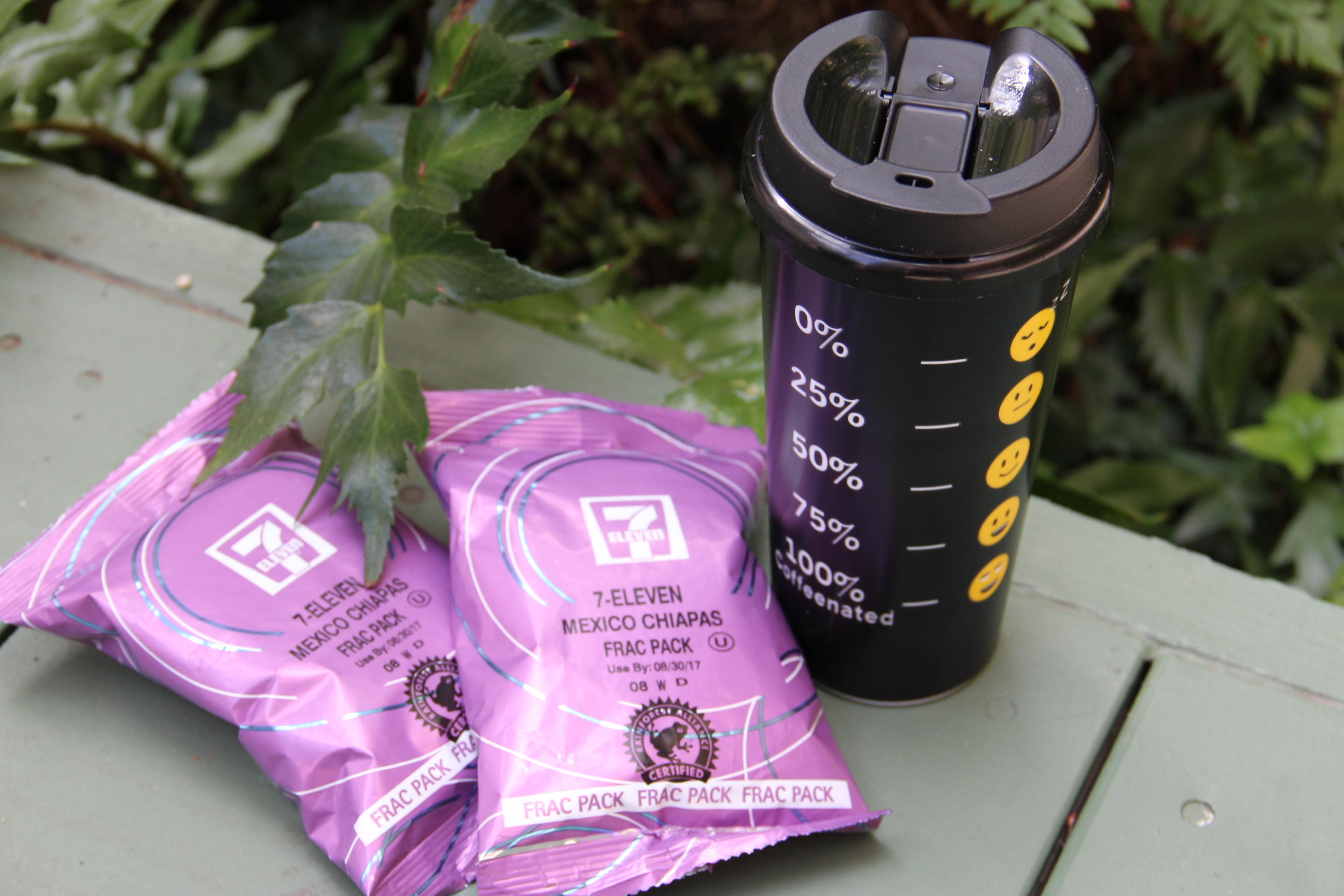 7-Eleven might not be the first brand that comes to mind when you think coffee, BUT… they now have an all-new Chiapas Single-Origin Coffee from Mexico. A full-bodied dark roast, it's made with beans that are sourced only from coffee growers who are Rainforest Alliance Certified (RFA). The unique blend comes from beans harvested in the mountainous highlands and ancient Mayan ruins of the Chiapas region. Grab a cup at your local 7-Eleven!