NBC's latest comedy series, GREAT NEWS airs Tuesdays on NBC (9-9:30 p.m. and 9:30-10 p.m. ET); Series Premiere: April 25.
Getting along with office colleagues can be rough, but working with your mom? That's a whole different story, and it's the headline for Katie Wendelson (Briga Heelan, "Ground Floor," "Undateable Live"), a smart, ambitious news producer at "The Breakdown," a national cable news show that shoots in Secaucus, NJ.
Katie was raised by an overly-involved mom who always told her she was destined for greatness. But now at thirty and feeling stuck in her career, Katie is starting to have some doubts. Meanwhile her mother, Carol (Andrea Martin, "SCTV," "My Big Fat Greek Wedding," "Hairspray Live!"), is also looking for a change. After thirty years of being a stay-at-home mom, Carol decides that it's never too late to follow your dreams and lands an internship at her daughter's news show. This is Katie's worst nightmare, until she comes to realize that with her biggest cheerleader at her side, she and her mom both might just make it after all.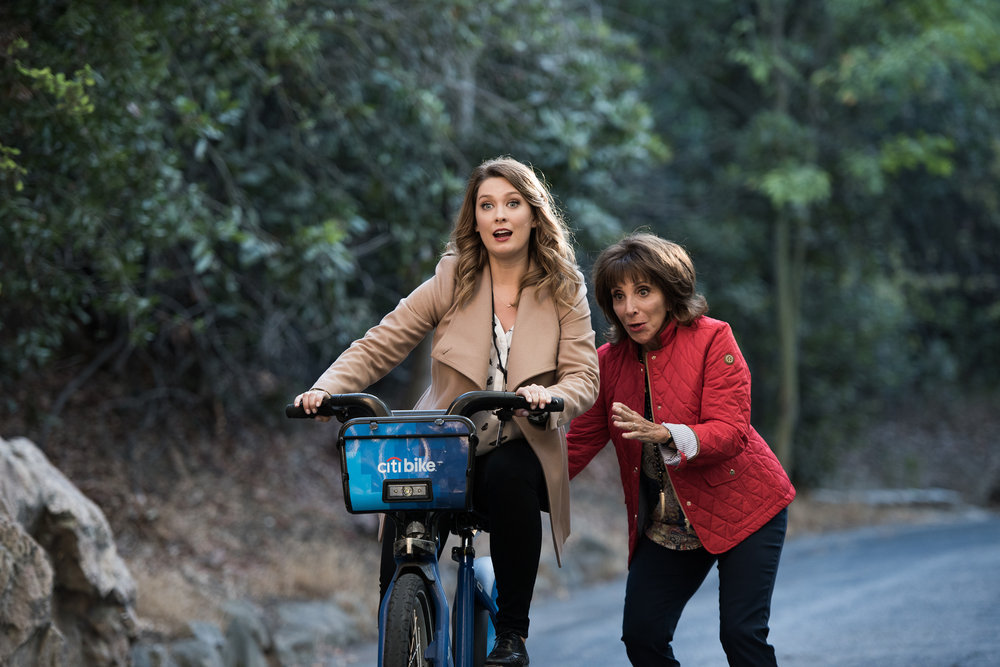 It takes a village to deliver the news day in and day out, and "The Breakdown" team does it with their own special flair. Sitting in the co-anchor chair is Chuck Pierce (John Michael Higgins, "Pitch Perfect," "Best in Show"), the blowhard, difficult-to-please news desk veteran. Once a well-respected network newsman, Chuck intimidates everyone on staff except for Carol, who uses her polished mom skills to deal with him. Together this odd duo forges an unlikely friendship. Alongside him is Portia (Nicole Richie, "Candidly Nicole," "The Simple Life"), the young, very hip co-host who brings a different perspective to old-fashioned journalism. Sometimes a shrewd social media genius, other times a bit checked-out, Portia is always butting heads with Chuck.
Leading the news team is Greg (Adam Campbell, "Unbreakable Kimmy Schmidt," "Mixology"), the dashing, young executive producer. Energetic and a little uptight, Greg is constantly putting out fires and managing the co-hosts' whims and tantrums. Katie's closest friend at the office is Justin (Horatio Sanz, "Saturday Night Live," "The Dictator"), the laid back video editor. Having spent years editing horrific news footage, Justin has seen it all and is always more than happy to dole out his zen-like advice. Rounding out the newsroom is Beth (Tracey Wigfield), the creepy resident meteorologist who is far from your stereotypical weather girl.