Hornblower's pup friendly Pet Day on the Bay is ready to set sail once again on Saturday, April 29, 2017.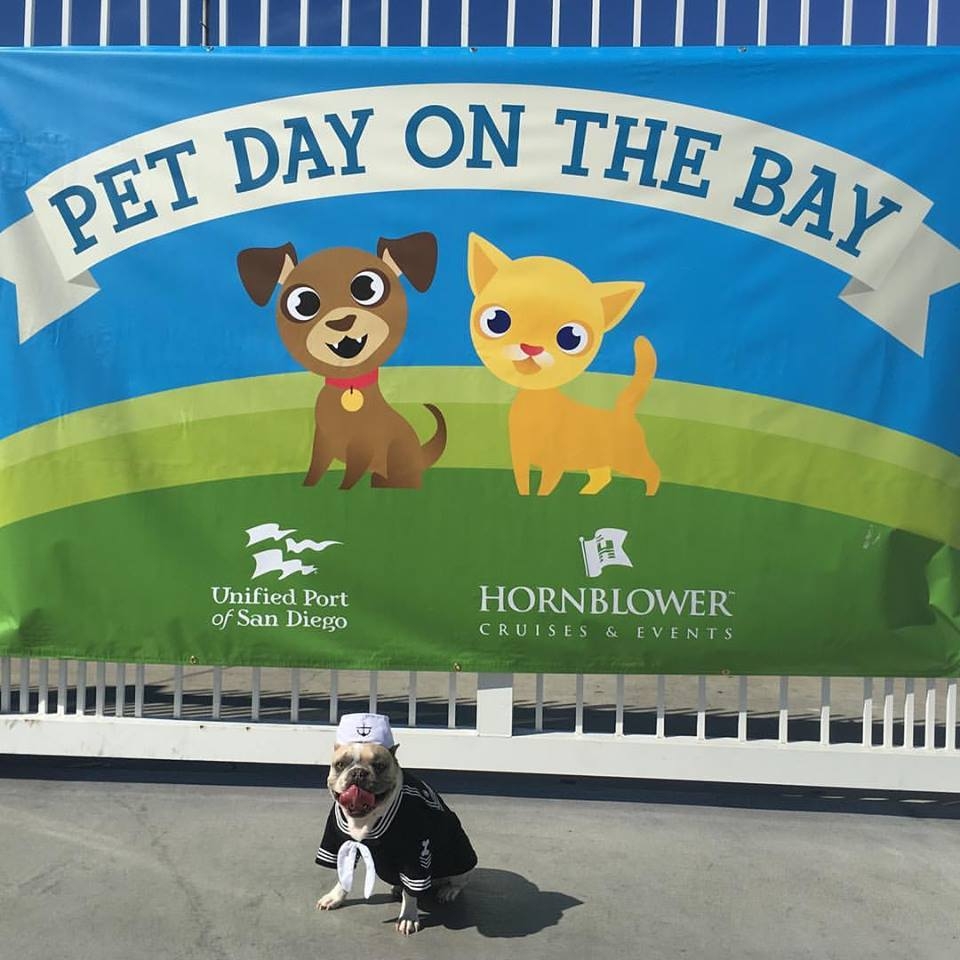 The dog loving tour around the San Diego Bay is celebrating its 17th year of providing marine and canine lovers with tail wagging adventures. A portion of the proceeds supports the orphan pets at Helen Woodward Animal Center and a donation of a gently used blanket or towel is suggested.
DEPARTURE TIMES: 9:30 a.m., 11:15 a.m., 1:00 p.m. and 2:45 p.m.
DEPARTURE ADDRESS: 1800 N. Harbor Drive, San Diego 92101
TICKETS: With the purchase of one adult ticket of $25.00 you may bring your favorite four legged canine for free! $12.50 for children ages 4-12 and $23 for seniors and the military. Children age three and under are free.
Once on board, owners and their dogs will be treated to a one-hour tour around the beautiful bay with plenty of gorgeous video and photo opportunities.
"Hornblower Cruises is a great organization," said Helen Woodward Animal Center Vice President of Development Renee Resko. "It's wonderful to see dog lovers out enjoying the day with their furry family members and we're incredibly grateful that the event provides for our orphan pets too."
Well behaved dogs of all sizes and breeds are welcome for Hornblower's Pet Day cruises, as long as they are on a leash. Guests can also board without dogs, or simply stop by the ticket booth between 9:30 a.m. and 3:15 p.m. to drop off blankets, towels or financial donations for Helen Woodward Animal Center.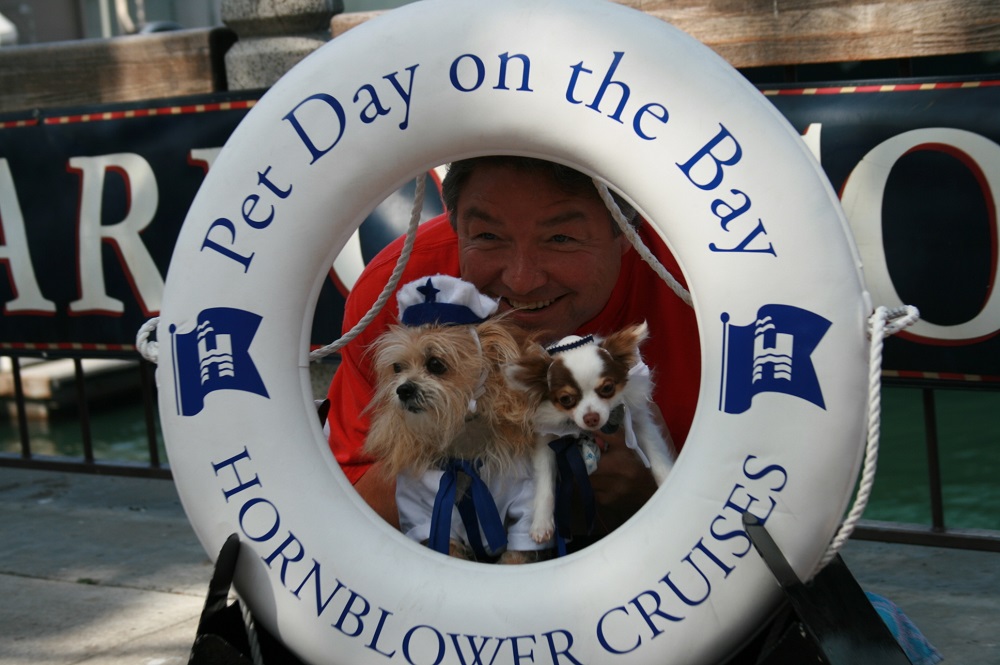 To make reservations, visit https://www.hornblower.com/port/overview/sd+petdayonbay.
For more information on Helen Woodward Animal Center or to make a donation call 858-756-4117, visit www.animalcenter.org or stop by at 6461 El Apajo Road in Rancho Santa Fe.