We all have our little secrets when it comes to relaxation. For me one of my favorite moments is right before going to sleep. Since I was a child, I've always loved spraying my pillow with a lavender mist. And when I closed my eyes, I had the sensation of drifting away to fields of lavender. I still do it to this day…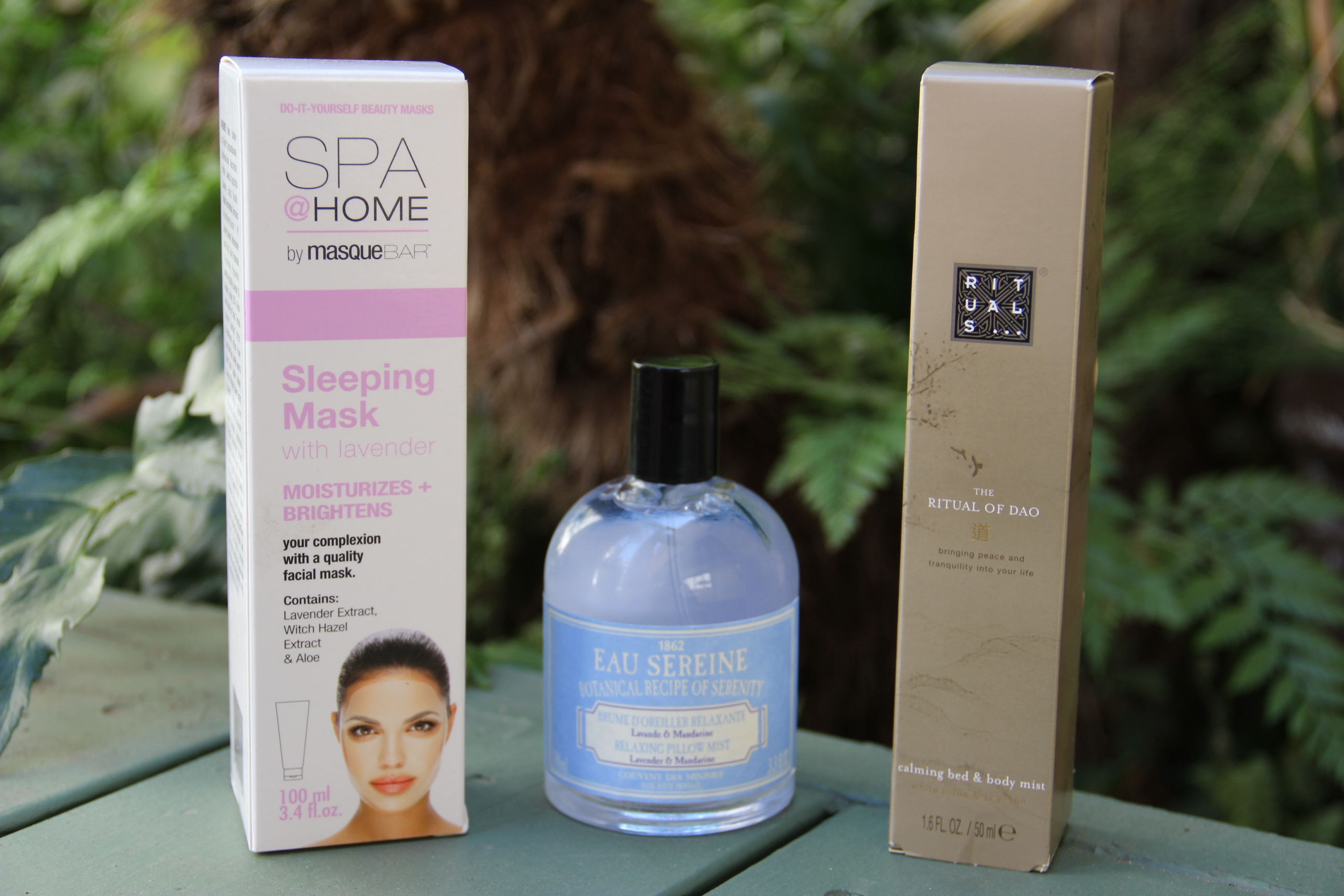 So, imagine how interested I was when I discovered, Le Couvent Des Minimes Eau Sereine Relaxing Pillow Mist. A mix of essential oils with florals emits a fragrance that gives you a sense of calmness. You can spray your entire bed. Made of Lavender and Bergamot for relaxing, Mandarine for revitalizing and Cedar for energizing. It is just a wonderful feeling.
Price: 100ml for $18.00 at Ulta.
http://mx.lecouventdesminimes.com
By now you know how much I like lavender, so I tried SPA@Home from Masque Bar. The overnight Sleeping Mask is enriched with Lavender Extract, Aloe, Witch Hazel and Plant derived ingredients. The benefits are numerous. Among them: it will help relieve dry, irritated skin. You will wake up feeling refreshed. SPA @ HOME BY MASQUE BAR SLEEPING MASK
Price: $19.99 at Walgreens
A new one for me and a must for all the yogis is the Ritual of Dao Bed & Body Mist. This Bed & Body Mist promotes restful sleep and meditation. It combines the calming ingredients of white lotus and soothing yi yi ren. Spray your bed and your skin and you are ready for a good night sleep a dream. The fragrance of white lotus and yi yi ren will give you that moment of peace and tranquility we all love so much.
Price: 1.6fl.oz for $25.00