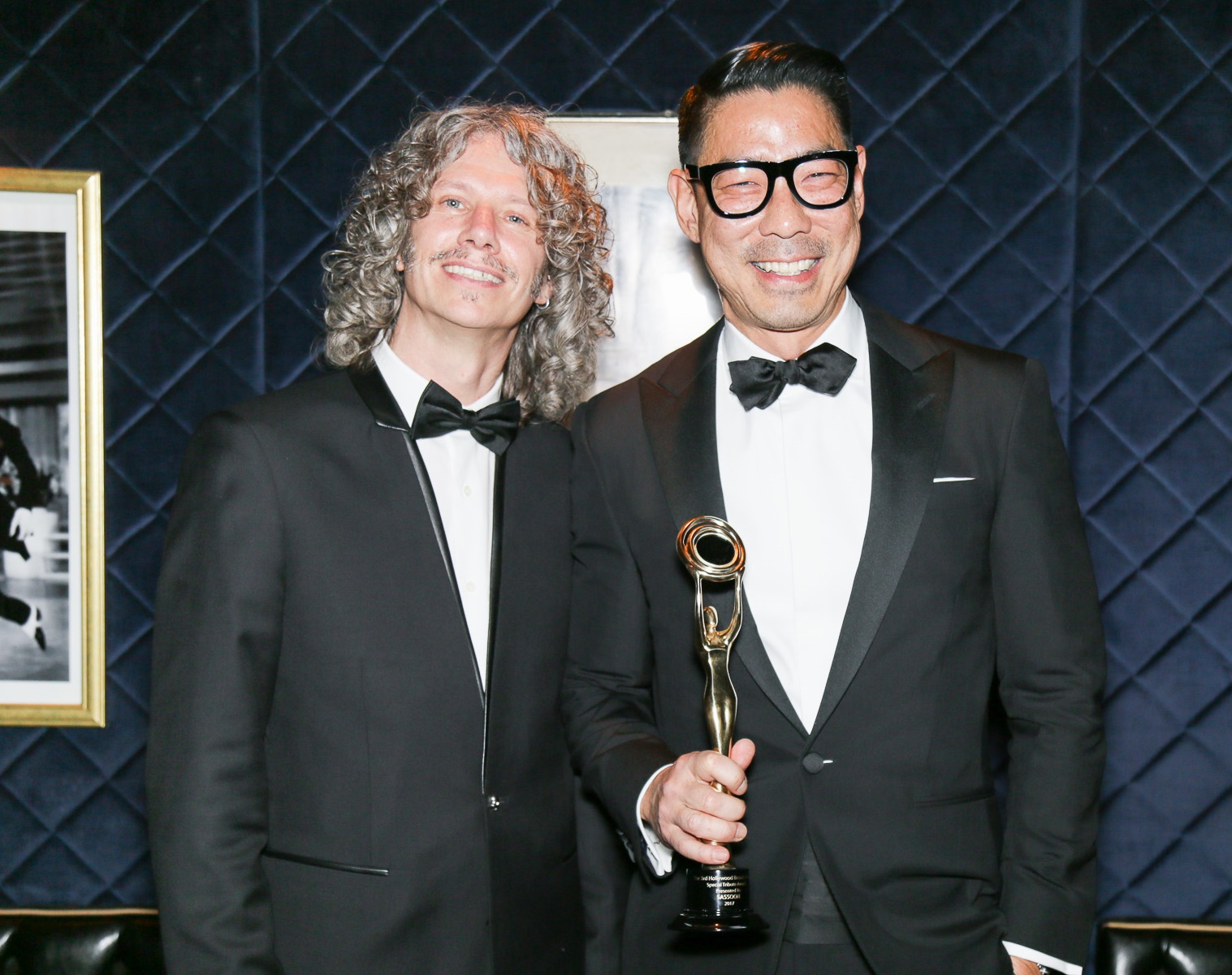 Stan Newton & Etienne Taenaka accepting the Special Tribute Award to Sassoon at 3rd Hollywood Beauty Awards
This year at the 2017 Hollywood Beauty Awards, the show opened with a special tribute to the incredible Sassoon Salons and Sassoon Academy.
Sassoon has influenced and trained so many of the HBAs nominess, honorees and winners! We had the honor of HBA board member, Etienne Taenaka and Stan Newton of Sassoon attend and accept the special tribute award.
Now some exciting news straight from Sassoon: Stan Newton has been appointed the Director of Operations for Sassoon Academy, North America.
With over 30 years of experience in hair, Newton has worked with many top teams around the globe and will now support the Sassoon Education team in delivering world-class cutting and coloring education across North America.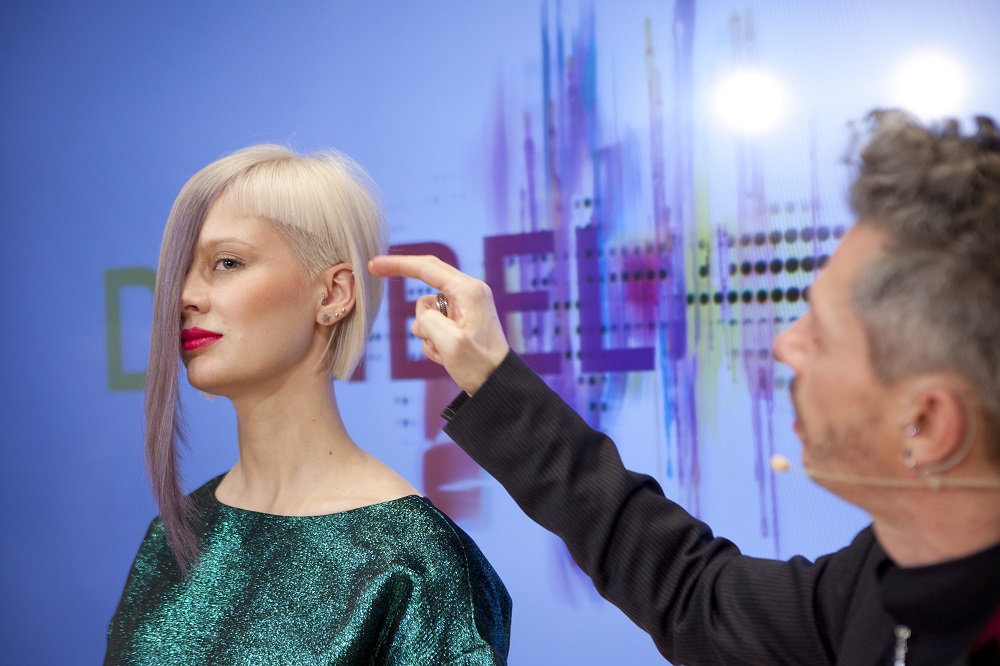 With his love of meeting new people, coupled with a passion for music and fashion, Newton was drawn to the world of hairdressing when he had an opportunity to work in a local salon. Following this, Newton enrolled in a three-year apprenticeship with Sassoon, London in 1986. After completing his training, he transferred to Manchester to begin his career as a stylist where he built an extensive clientele. In 1996, Newton moved back to London to become an Instructor at the Sassoon Academy, before he was appointed Head of Diploma and advanced to Staff Training Coordinator – ultimately becoming a Creative Director.
While on a personal trip in India, he was presented with an opportunity to serve as the Creative Leader for Wella Professionals India on a 3-year contract. This incredible opportunity was a chance for Newton to be part of a fast-paced and incredibly vibrant market while learning first-hand how to manage an education business by developing programs and courses for Wella teams across India.
Throughout his career, Newton has represented Sassoon and Wella Professionals around the globe at trade shows and events and has been the recipient of several awards in the Industry, including: Fellowship of British Hairdressing Image of the Year in 2008, the British Hairdressing Awards Creative Team of the Year and 2011 Hall of Fame Award. He has also worked with the rock band Radiohead and celebrity singers and sisters, Kylie and Dannii Minogue.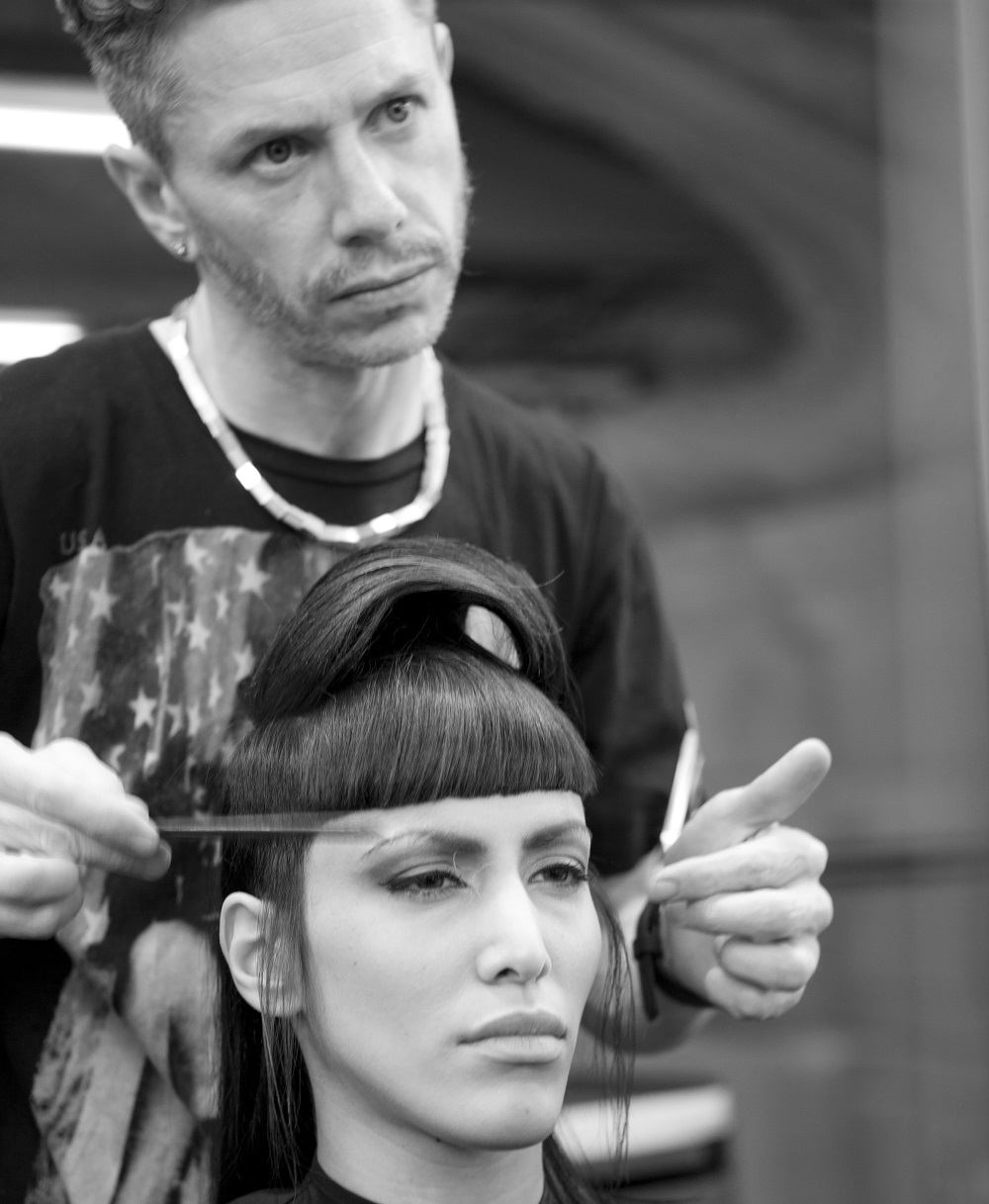 When his Wella Professionals contract in India was complete, Newton returned to London where he reconnected with Sassoon. "I have had so many amazing opportunities to work with talented teams of hair stylists and instructors worldwide. I owe my excellent training to my Sassoon family of mentors, who have given me a great perspective on the world of Hair Design and how to grow as an artist," says Newton. "I definitely made the right choice to return and I'm excited to make the LA Academy my new home."
"Stan's skill and creative energy will be a tremendous addition to the LA Academy," says Mark Hayes, Sassoon International Creative Director. "He brings teaching experience and a commitment to excellence that strengthens our team and will inspire our students and clients alike."
Learn all about Sassoon at: www.sassoon.com and https://www.sassoon-academy.com