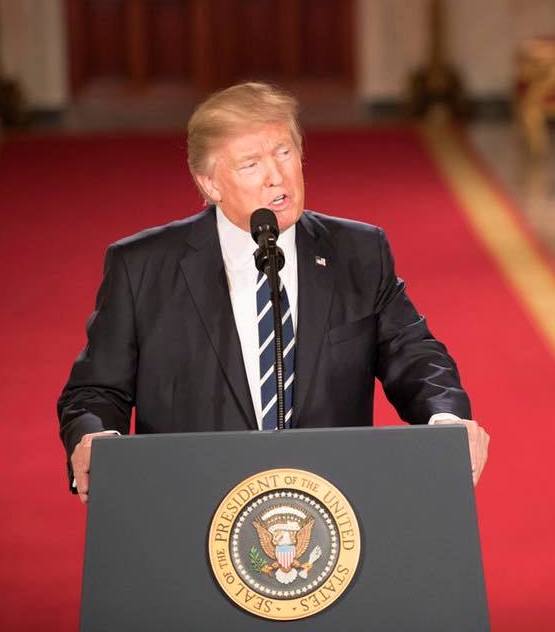 President Donald J. Trump delivered the keynote address at the U.S. Holocaust Memorial Museum's Days of Remembrance (DOR) ceremony in the Capitol Rotunda on Tuesday, April 25 at 11:00 a.m. Stream the event here: ushmm.org/watch.
The week-long Days of Remembrance was first held in 1979 and then later established by Congress as the nation's commemoration of the Holocaust.
This year's Days of Remembrance will be observed from Sunday, April 23 through Sunday April 29. During DOR, the Museum leads the nation in remembering the victims of the Holocaust and honoring the survivors.
Every president since the Museum opened in 1993 (President Clinton, 1993 at the Museum dedication ceremony; President Bush, 2001; and President Obama, 2009) has participated in DOR commemorations. (Presidents Carter, 1979, and Reagan, 1981 and 1982, also participated.)
During the ceremony, six candles are lit by a Holocaust survivor accompanied by a member of Congress in memory of the victims. The annual observance also recognizes the American troops who liberated the Nazi concentration camps by opening with a procession of flags from each of the US Army liberating divisions.