When the 82ND NFL DRAFT comes to Philadelphia from April 27 to April 29, the NFL will bring a record number of free fan experiences, including interactive exhibits, immersive games, virtual reality experiences, flag football competitions, autograph sessions, photo opportunities with the Vince Lombardi Trophy, and more.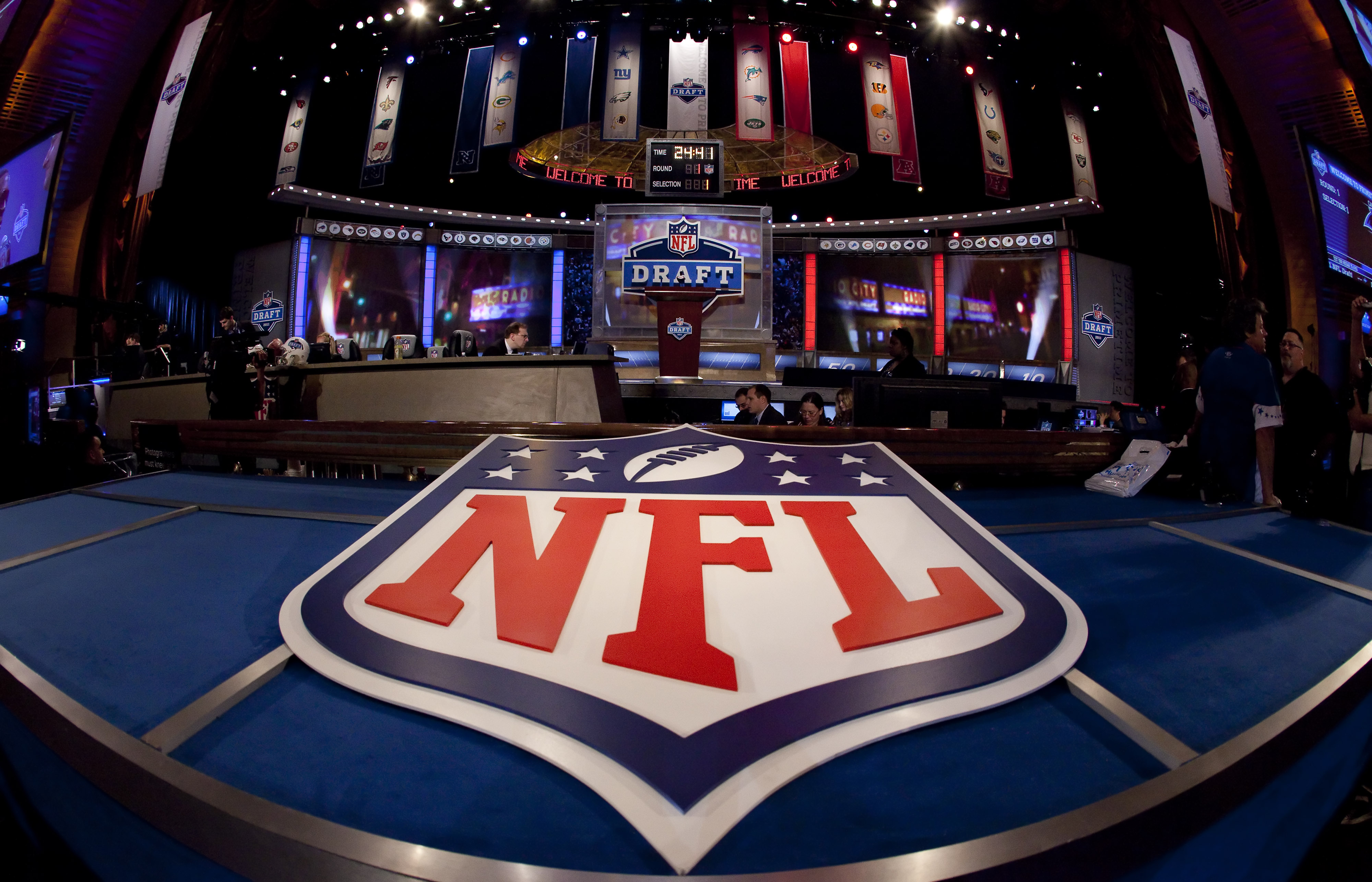 The 2017 NFL Draft will occur along the Benjamin Franklin Parkway, incorporating famed city landmarks such as The Franklin Institute and the iconic steps of the Philadelphia Museum of Art. For the first time, the NFL is constructing an open-air theater where fans can view all three Draft days in an outdoor environment. This unique setup will allow for the largest live audience ever to view the team selections.
In addition, Benjamin Franklin Parkway is being transformed into the NFL DRAFT EXPERIENCE PRESENTED BY DANNON® OIKOS® TRIPLE ZERO, a three-day fan festival spanning the size of 25 football fields. This expansive outdoor celebration will be the largest activation created by the league and include a first-of-its-kind 100-yard NFL zip line with aerial views above the parkway.
2017 NFL DRAFT
ROUND 1, set for Thursday, April 27 at 8:00 PM ET, will include prospects walking the red carpet before the start of the NFL Draft. On Friday, April 28 starting at 7:00 PM ET, thirty-two former players from the NFL Legends Community – along with past recipients and team winners of the Walter Payton NFL Man of the Year Award presented by Nationwide – will announce selections for ROUNDS 2-3.
ROUNDS 4-5 will be broadcast from locations across the country as teams will announce their selections at their facilities and other unique market locations on Saturday, April 29 starting at 12:00 PM ET. Picks for ROUND 6 will feature appearances by youth football teams across the country, and ROUND 7 will bring fans back to Philadelphia for the culmination of the Draft live from the NFL Draft Theater.
The NFL is launching an official companion app, NFL Draft – Fan Mobile Pass, to guide visitors through the NFL Draft Experience in Philadelphia and to also provide exclusive chances to win prizes – including exclusive Draft memorabilia, the ability to collect badges at interactive events, and more. Fans may visit NFL.com/apps/draft later this week to download the app.
All three days of the 2017 NFL Draft will be televised nationally by NFL Network and ESPN. ESPN Deportes will also nationally broadcast Round 1 on April 27 in Spanish. Fans should visit NFL.com/Draft, follow @NFL on Twitter, and use #NFLDraft for the most up-to-date information.