Last week, our feline reporter, Blanche tried Purina Pro Plan's PRIME PLUS Adult 7+! Now our canine reporters got their paws on Purina Pro Plan's BRIGHT MIND Adult 7+ dry food.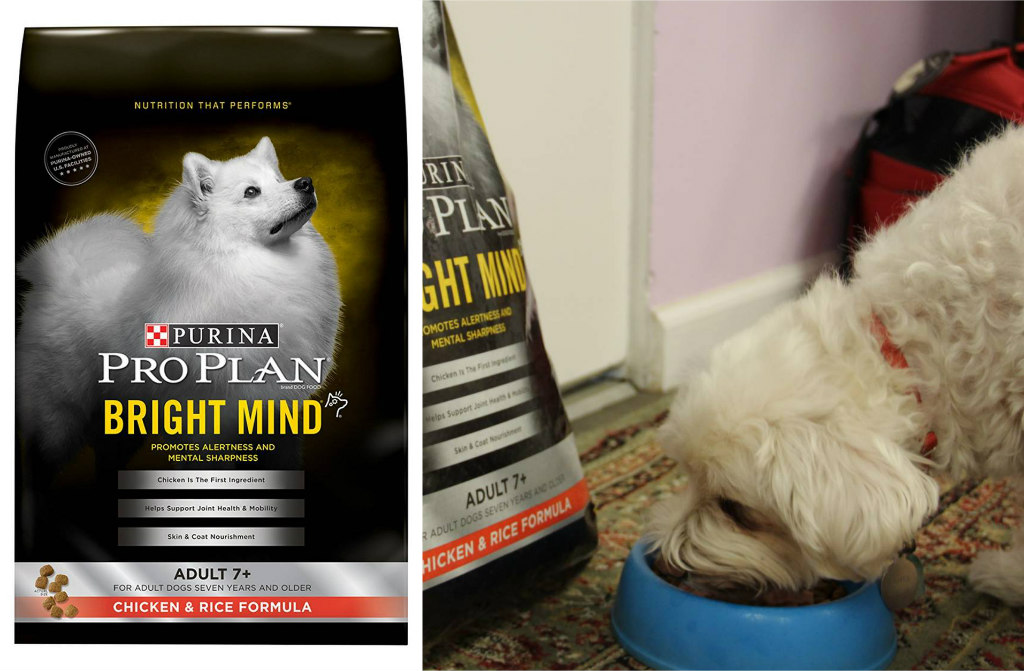 Did you know that around age seven, the glucose metabolism in a dog's brain begins to change? It can affect memory, learning, awareness and even decision making. Luckily, BRIGHT MIND Adult 7+ contains enhanced botanical oils shown to promote alertness and mental sharpness in dogs age seven and older with visible results within 30 days.
Casper the maltese and Elvis the yorkie are both over 10 years-old. With a blend of brain-supporting nutrients that support cognitive health in adult dogs, BRIGHT MIND Adult 7+ is perfect for their doggy diet.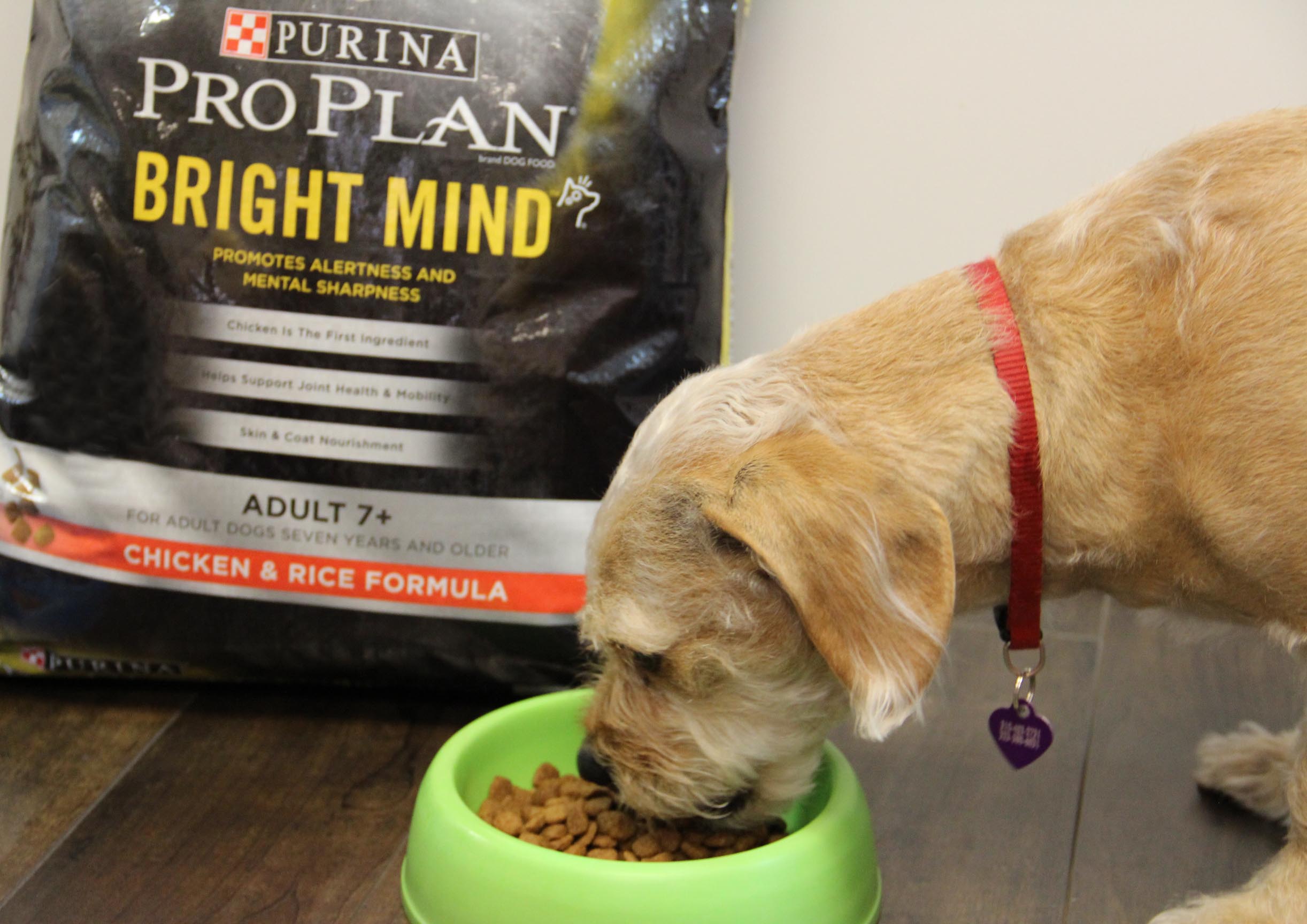 "We've come so far in what we understand about the rich mental lives of dogs, and the role that nutrition plays in brain function," said Dr. Brian Hare, Founder of Dognition and Professor of Cognitive Neuroscience at Duke University.
BRIGHT MIND Adult 7+ is available in Small and Large Breed formulas as well as in two different Wet formulas (Turkey & Brown Rice Entrée and Beef & Brown Rice Entrée). As of March 2017, BRIGHT MIND Adult 7+ is also available in a No Corn, Wheat, Soy- Turkey & Rice Formula."
That's FOUR PAWS UP for BRIGHT MIND Adult 7+!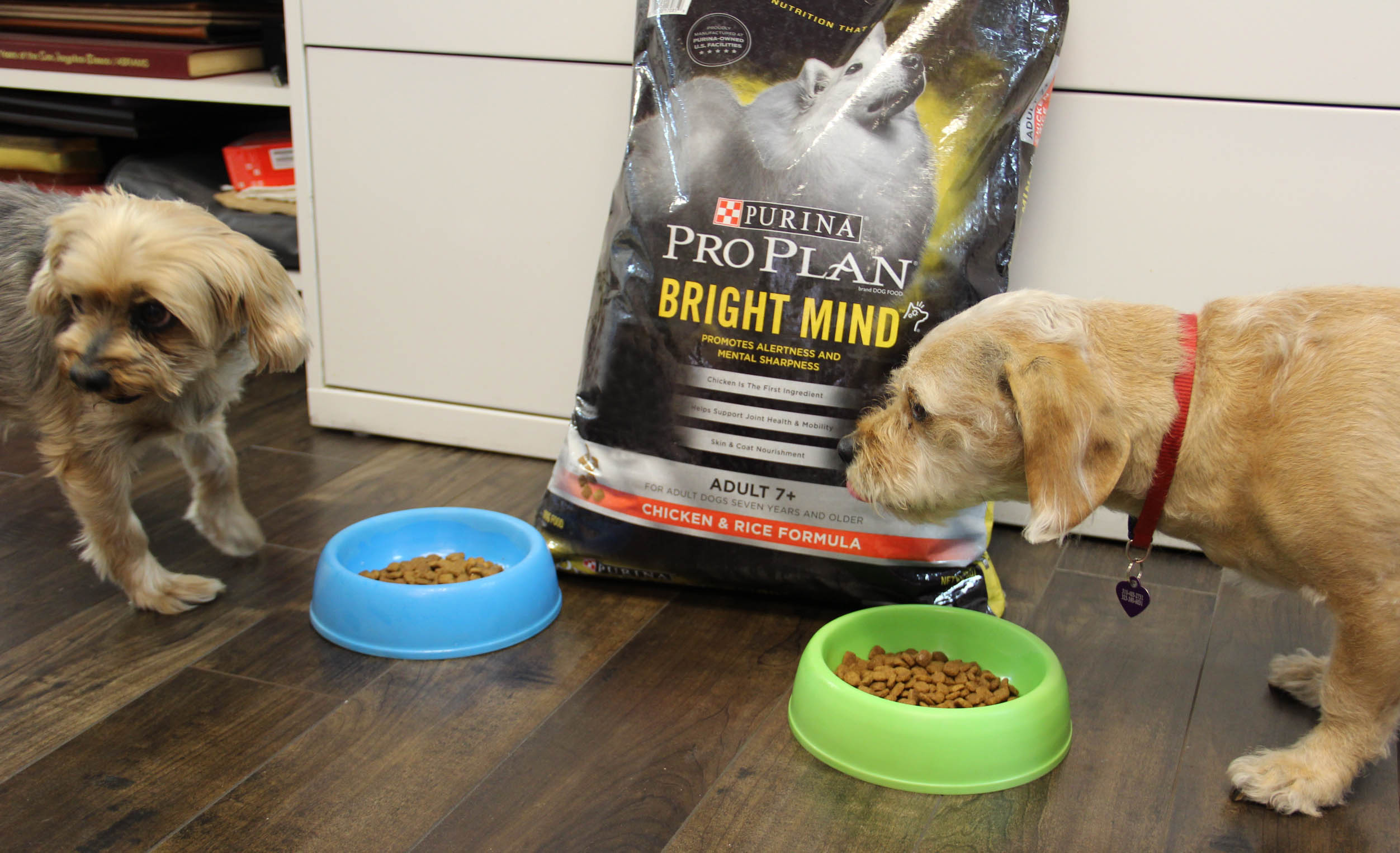 Purina Pro Plan BRIGHT MIND Adult 7+ formulas are available at pet specialty retailers nationwide as well as on Amazon.com. For more information or to see real-life testimonials from owners, visit www.BRIGHTMINDEFFECT.com