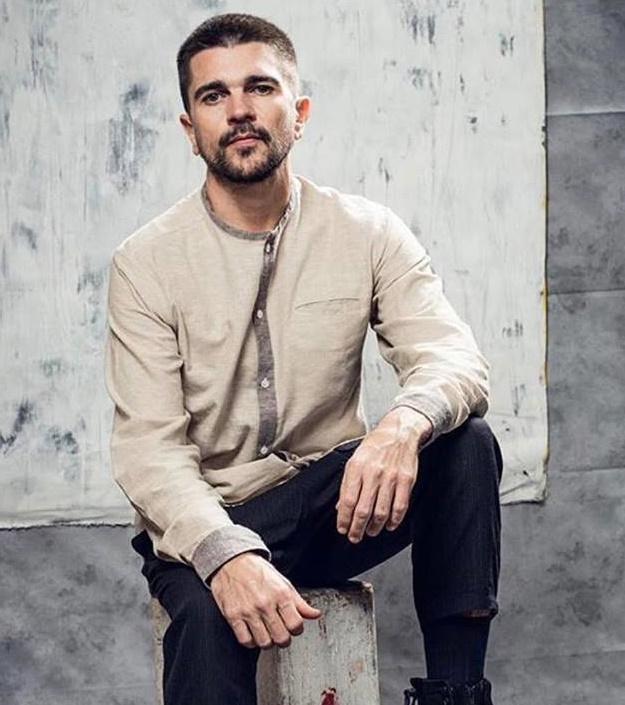 HBO LATINO® will bring audiences an intimate 30-minute special on Colombian superstar Juanes, which tells his story through the eyes of the people he's touched with his voice, music, and love.
The Juanes Effect: De Canciones Y Transformaciones premieres on Friday, May 19th at 7:30 PM ET, followed by an in-studio concert of the new album Mis Planes Son Amarte at 8:00 PM ET. The special and concert will air across all of the channel's platforms including HBO NOW®, HBO GO®, HBO On Demand® and affiliate portals.
For the first time, Juanes opens the doors to his home, giving HBO Latino an exclusive look into his life. The Juanes Effect: De Canciones Y Transformaciones takes you on a journey from his home in Miami to his homeland Medellín, Colombia as he prepares for the upcoming release of Mis Planes Son Amarte – Latin music's first major visual album. Through a series of interviews, artists, producers, friends, and family, explore the meaning of "the Juanes effect" and how his passion for music touches everyone around him. "We are delighted and immensely proud to have Juanes as part of a growing list of top artists featured in our latest HBO Latino Concert event. This special will truly resonate with Juanes' extensive fan base, as it sheds an intimate light on his musical journey," said Lucinda Martinez, Senior Vice President of Multicultural and International Marketing at HBO.
After the special, Juanes will continue to delight fans with a concert showcasing an hour of hits and songs from his new album, Mis Planes Son Amarte. Anticipation for the new album, which shares the story of an astronaut's search for true love across time and space, is already high following the global success of its first single "Fuego" – which reached #1 in 17 countries, including the United States. The album's second single "Hermosa Ingrata" was a day of release critic's pick in The New York Times, which declared, "the Colombian cumbia beat, with a touch of rock and a hint of a reggae bass line [is] lean and catchy…[and] the video clip, hints that the visual album offers a bigger story than the song alone."
With seven previous solo albums to his credit and multi-platinum sales of over 17 million copies, Juanes is the world's leading all-Spanish language rock artist. Juanes is frequently recognized as one of the Spanish-speaking world's leading social media voices with an online following of 22 million fans. His dedication as a global activist extends beyond his passionate lyrics and is seen in his wide ranging charitable work.