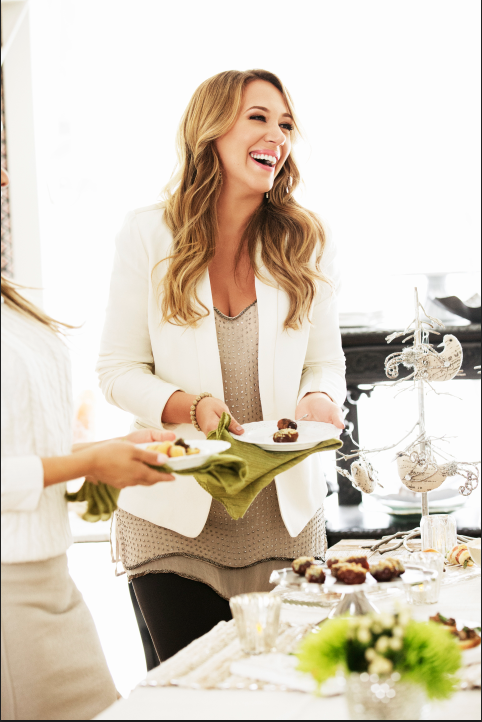 Mrs. Thinster's, a line of cookie thins made with wholesome ingredients, has announced a branding partnership with Haylie Duff, actress and Cooking Channel host.
Duff will work with the brand to create various recipes, co-develop a line of cookie thins and represent the Mrs. Thinster's brand during various events throughout the year.
"We are so thrilled to have Haylie representing our brand and serving as a partner for a new audience," said Megan C. Malagoli Patterson, Director of Marketing, Mrs.Thinster's. "Given her passion for food, clean eating, creative cooking and her strong dedication to family, we truly believe she is the right person to embody the Mrs. Thinster's brand."
In addition to representing the Mrs. Thinster's brand at appearances, the cookbook author will be featured in advertising for the brand throughout the year. Duff is the host of Cooking Channel's The Real Girl's Kitchen, a television show inspired by her wildly popular namesake blog and 2013 cookbook. The Real Girl's Kitchen takes you into Duff's kitchen and world, where she blends her Southern roots with her busy life in Hollywood – family, friends, kitchen adventures (and debacles), blogging and fabulous food.
"I'm so excited about my partnership with Mrs. Thinster's," said Duff. "I'm passionate about cooking and love that Mrs. Thinster's is made with everyday ingredients you can find in your pantry. I look forward to creating my own recipes and getting creative in the kitchen!"