Springtime is in the air and summer is right around the corner. It's time to put away the winter hats and get to showing off those beautiful buns of yours!
Johnny Lavoy, who creates styles for such celebrities as Miranda Lambert, shares his step-by-step guide on how you can create those simple eye-catching hairstyles you've been dying to wear all winter long.
DOUBLE BUNS!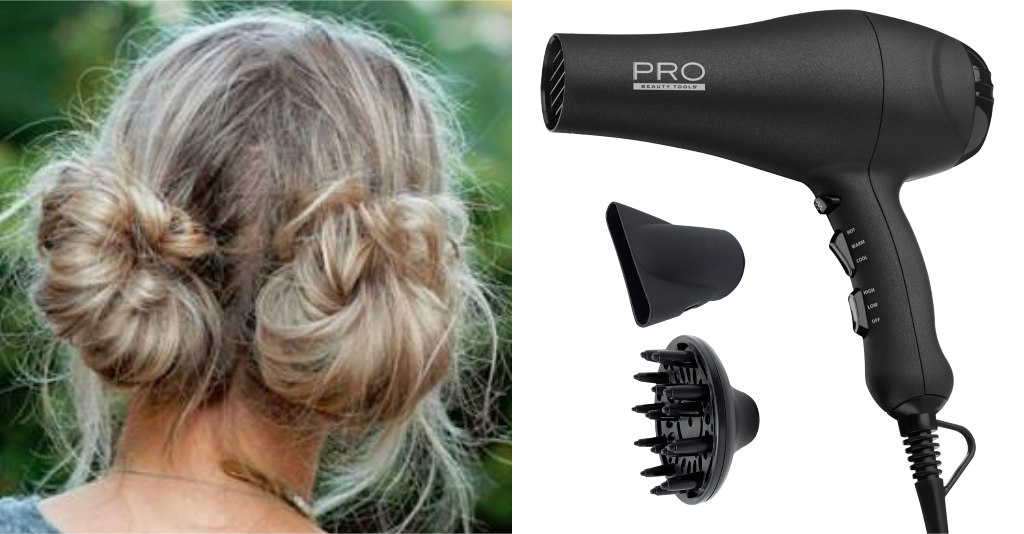 Step One
Prep the hair with a beach spray to create a matte texture.
Step Two
Use the PRO Beauty Tools Professional 1875 W IONIC AC Motor Dryer and scrunch the hair while drying.
Step Three
When the hair is completely dry, part down the center and secure each side with two ponytails at the nape of the neck.
Step Four
Twist each ponytail until you get the perfect loose bun. Use Revlon XL & Extra Thick Elastics to hold it in place all day long!
Step Five
Secure any fly away strands with hairpins.
You can find these hair tools and products at Target and Walmart.
PRO Beauty Tools® Professional 1875 W IONIC AC Motor Dryer (Target, $39.99): has a high powered airflow that allows you to save time, exposing your hair to less heat, and in turn less damage for salon quality results at home. The 1875 W IONIC AC Motor Dryer penetrates hair from the inside-out helping hair retain natural moistures for silky, shiny, frizz-free styles.
Revlon XL & Extra Thick Elastics (16 count/$3.49, Walmart): Ideal for full hair, these elastics will provide strong, comfortable hold without crimping or causing damage.