Augusta National and the Masters Tournament kicked off their Honorary Starters ceremony at Augusta National Golf Club on Thursday morning.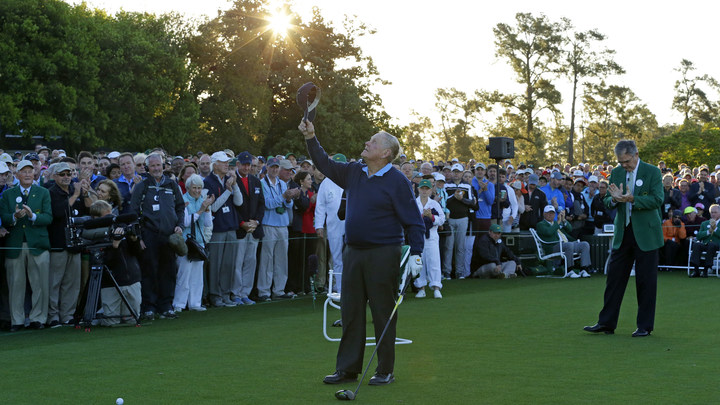 Before 81st Masters commenced with the Honorary Starters, Jack Nicklaus and Gary Player, the tournament reflected on the passing of golf legend, Arnold Palmer, who passed away at the age of 87 in September.
"Arnold Palmer was more than The King," Billy Payne, Chairman of Augusta National and the Masters Tournament said to the crowd. "He was my friend. He was your friend. He always had time for all of us, which is why it still hurts and is so hard."
The Masters will run until Sunday, April 9th and is strictly an invitation Tournament. The qualification regulations are the principal means of determining the player invitation list.
Meet the players in the 2017 tournament: http://www.masters.com/en_US/players/player_list.html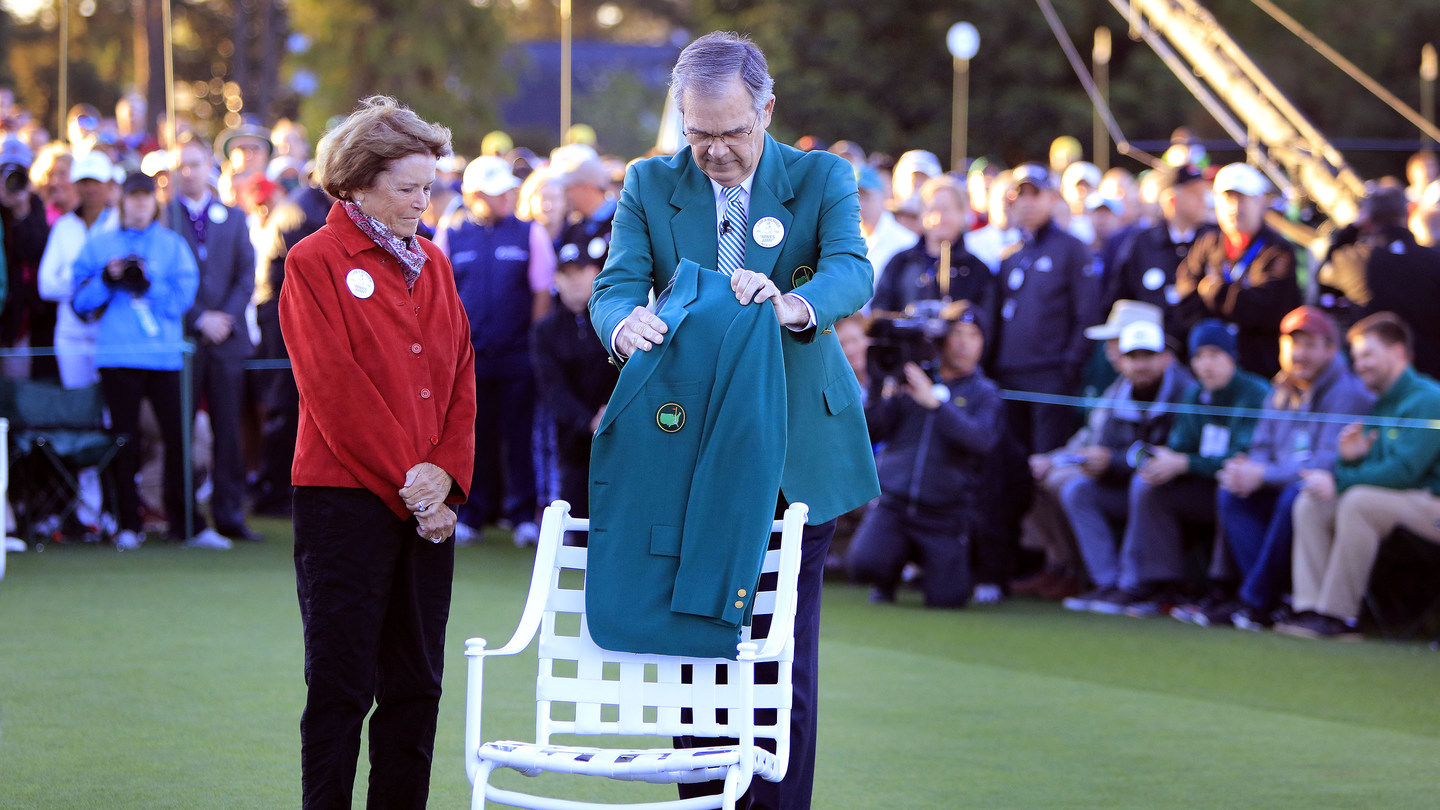 Chairman Billy Payne and Mrs. Arnold Palmer place a Green Jacket on a chair in honor of Mr. Palmer.