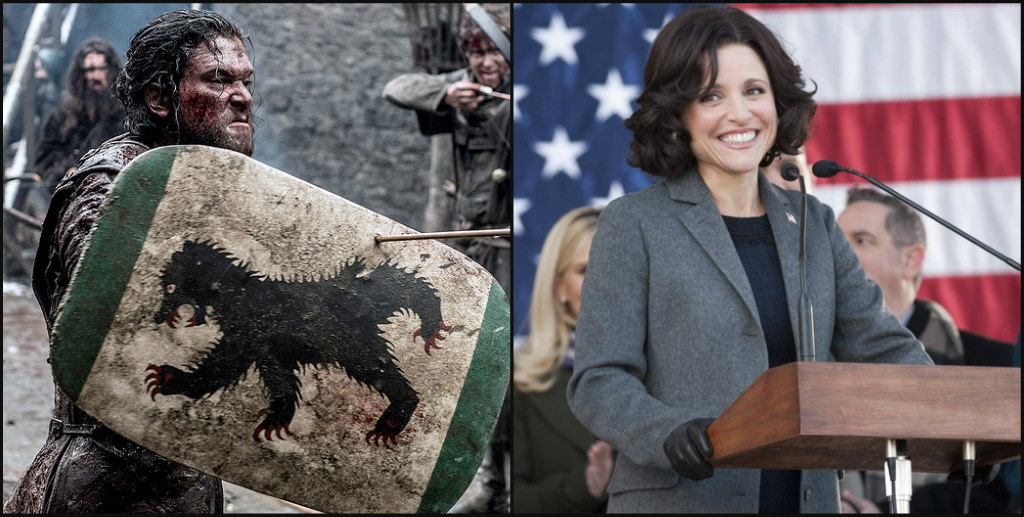 South by Southwest (SXSW) Conference and Festivals attendees will have a chance to test their knowledge of all things HBO® at this year's festival, thanks to an interactive experience that challenges fans to escape from three HBO-themed experiences.
HBO: The Escape is an immersive escape-the-room style experience featuring rooms themed to different HBO shows (Silicon Valley, Veep and Game of Thrones). Participants solve a series of clues in each room to unlock the door to the following room and complete all three. In each room, teams will have the opportunity to complete a challenge, locate the door and escape to the next room. Once they've made their way through all three rooms, each team will have a chance to take their photo on the Iron Throne, to purchase merchandise from their favorite HBO shows from the online HBO Shop, and to be among the first to sample the brand new Game of Thrones wines, created in partnership between Vintage Wine Estates and HBO Global Licensing.
Promo link for HBO: The Escape: https://youtu.be/i7Yy268Y1sA
HBO: The Escape, located at 800 Congress Ave. in Downtown Austin, will be open daily from Saturday, March 11 through Monday, March 13 from 10:00am CT to 8:00pm CT, except for Saturday, March 11, when it will close early to the public at 5:15pm CT. SXSW attendees can reserve a slot by visiting HBOTheEscape.com. A limited number of slots are available each day and will be confirmed on a first-come, first-served basis.
The Iron Throne room section of HBO: The Escape will also be open to the general public during operating hours for fan photo opportunities. The Game of Thrones wine tasting, which includes an exclusive sampling of the Game of Thrones Red Blend and Game of Thrones Chardonnay, will only be available to those who make it through HBO: The Escape. The two wines, along with the Game of Thrones Cabernet, will be available nationwide this spring.
In support of the new season of Silicon Valley and the Silicon Valley-themed escape room, new teaser art for the series will be featured throughout SXSW. You can see the teaser art here: http://itsh.bo/SXSW2017. In addition to HBO: The Escape, HBO is making a big splash at SXSW this year, presenting panels for three of its hits series throughout the weekend.
Talking Animals.: The HBO Show Made in an Apartment
Saturday, March 11 – 12:30-1:30pm
Austin Convention Center, Room 16AB
Join Animals. creators Phil Matarese and Mike Luciano, along with co-executive producer Jen Roskind, for an in-depth conversation on the show's DIY roots, independently created TV and why rats' mouths don't move. HBO's Animals., which premiered February 2016, focuses on the downtrodden creatures native to Earth's least-habitable environment: New York City. Whether it's lovelorn rats, gender-questioning pigeons or aging bedbugs in the midst of a midlife crisis, the awkward small talk, moral ambiguity and existential woes of non-human urbanites prove startlingly similar to our own. The panel will also feature a look ahead at Season Two, screening a never-before-seen episode featuring the voice talents of Emilia Clarke, Jason Alexander, Harmony Korine and Michael Rapaport.
VEEP: A Conversation with the Cast and Showrunner
Monday, March 13 – 3:30-4:30pm
Austin Convention Center, Ballroom D
HBO's award-winning comedy VEEP follows the day-to-day existence of former vice president and onetime president Selina Meyer, who looks to secure her legacy. VEEP is acclaimed for its satirical look at the insular world of Washington politics. In a time when the real life political headlines seem stranger than fiction, the cast of VEEP looks ahead to the sixth season. Join writer/executive producer David Mandel, executive producer/star Julia Louis-Dreyfus and cast members Tony Hale, Anna Chlumsky, Reid Scott, Gary Cole, Timothy Simons, Matt Walsh and Sam Richardson for VEEP's first panel at SXSW.
Featured Session: Game of Thrones Showrunners
Sunday, March 12 – 3:30-4:30pm
Austin Convention Center, Ballroom D
Join Game of Thrones creators and executive producers David Benioff and D.B. Weiss in conversation with series stars Sophie Turner (Sansa Stark) and Maisie Williams (Arya Stark) about the Emmy® Award-winning hit HBO drama.