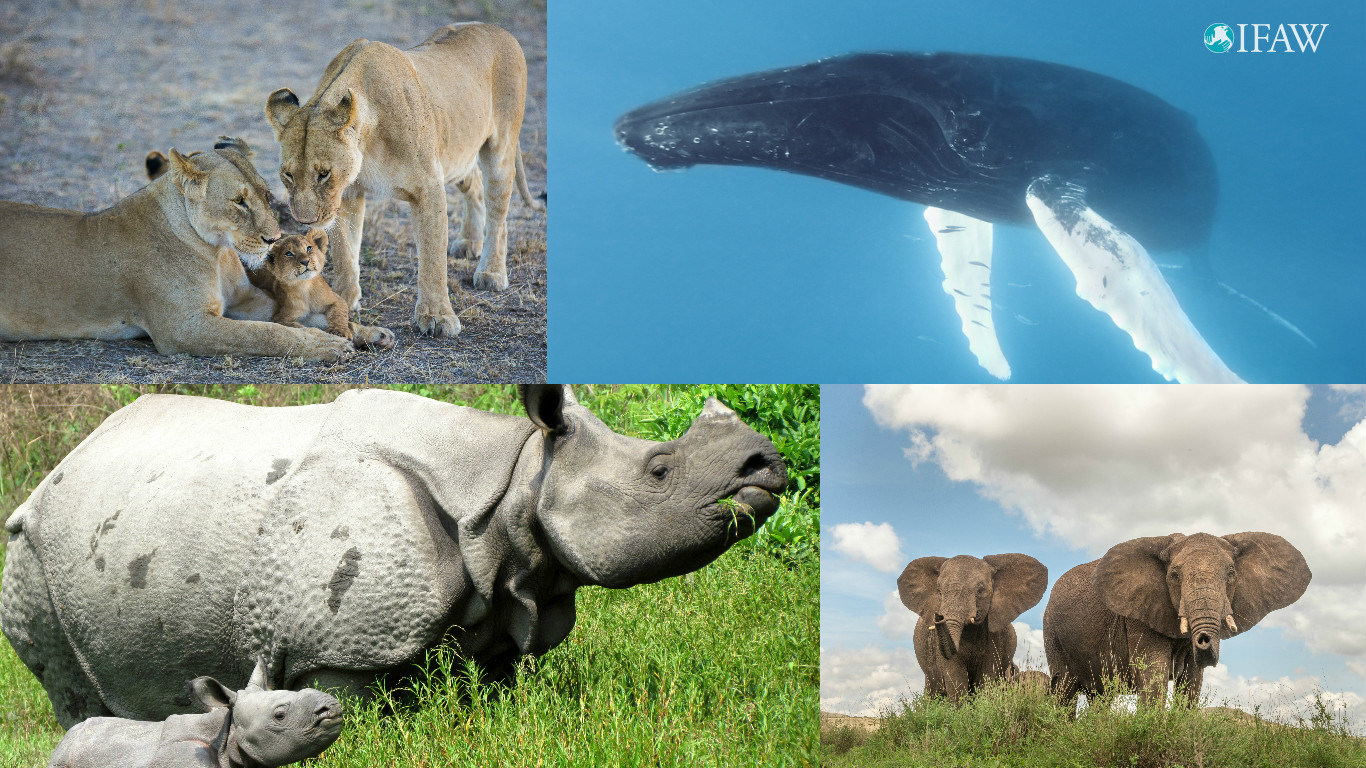 Amidst the sixth mass extinction, wildlife conservation has never been more paramount. The UN World Wildlife Day, which takes place globally on the third of March each year, provides an opportunity to emphasize the importance of protecting wild animals and plants.
This year, International Fund for Animal Welfare (IFAW) and the Secretariat of the Convention on International Trade in Endangered Species of Wild Fauna and Flora (CITES) partnered to end rampant illegal wildlife trade and encourage active youth involvement in wildlife protection.
The 2017 theme "Listen to the Young Voices" highlights the critical role youth have to ensure long-term wildlife conservation. Last September, IFAW hosted the inaugural Youth Forum for People and Wildlife in South Africa. Thirty-four delegates, ages 18 to 25, shared individual animal rescue and species conservation ideas amongst themselves and member nations at CITES CoP17. Inspired by their experience, the group has since formed a global network, Youth for Wildlife Conservation (Y4WC), which officially launches today, on World Wildlife Day 2017.
"Today we are reminded to listen to young voices and harness their energy and creativity for lasting wildlife protection. I am proud of our next generation of conservation leaders especially those at Youth for Wildlife Conservation. They are bringing together their expertise in diverse fields such as research, genetics, law and animal rescue, united by their willingness to collaborate, learn from each other and take action in their local communities," said Azzedine Downes, IFAW President and CEO.
"Our generation has not yet succeeded in securing the future of many wild animals and plants. Meeting this challenge will now be shared with the next generation. World Wildlife Day 2017 gives us the opportunity to inspire young people around the world to actively engage in wildlife conservation efforts. I encourage youth around the world to take a personal interest in wildlife conservation and to help fight wildlife crimes," said John E. Scanlon, CITES Secretary-General.
Today's World Wildlife Day event at the UN headquarters in New York, led by the President of the UN General Assembly, provides a platform for youth to voice their dedication to conservation and animal welfare with a specific focus on illicit wildlife trade.
Related facts:
Event hashtags include: #WWD2017, #ListenToYoungVoices, #DoOneThingToday, #Youth4Wildlife