Switchfoot has teamed with Cure to help heal kids with treatable diseases. The Grammy winners recently joined forces with the international charity during their fall 2015 tour, and the two are currently together for Switchfoot's current tour "Looking For America: Part Two." Together, they've already raised enough money to provide 200 surgeries for children in need.
"I had the incredible honor to go to the Phillippines, not to play a show, but to visit a hospital operated by Cure," said Jerome Fontamillas, Switchfoot guitarist. "During this trip I had some pretty incredible experiences that I will cherish for as long as I live."
From now until February 18th, anyone who donates to Cure will be entered to win a round trip ticket for two to the Phillippines to visit the Cure hospital as well as see Switchfoot live in Manila. To enter, please visit their website.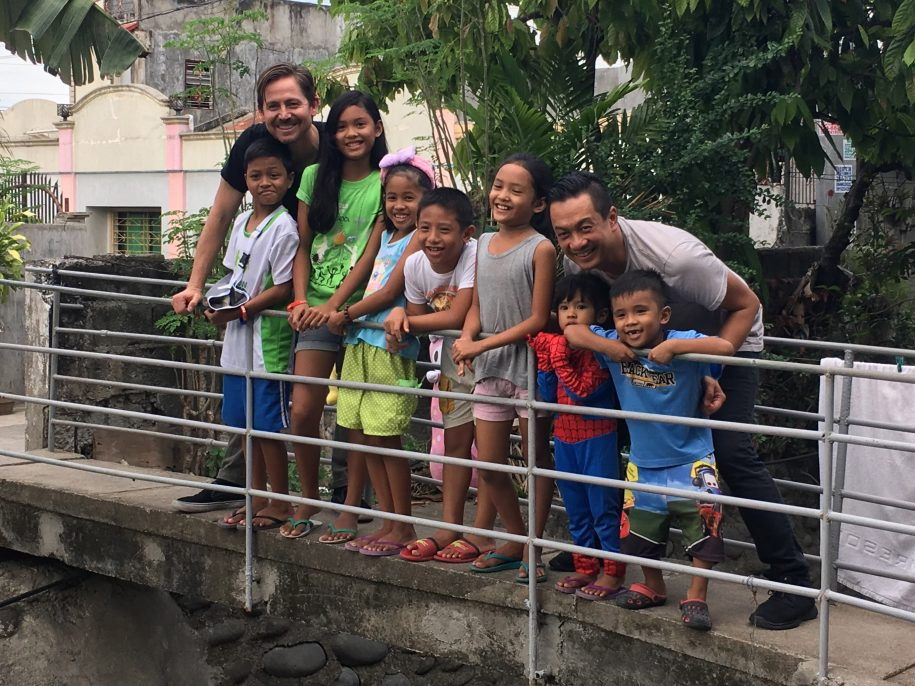 Switchfoot bandmembers during their recent Asiatic trip.