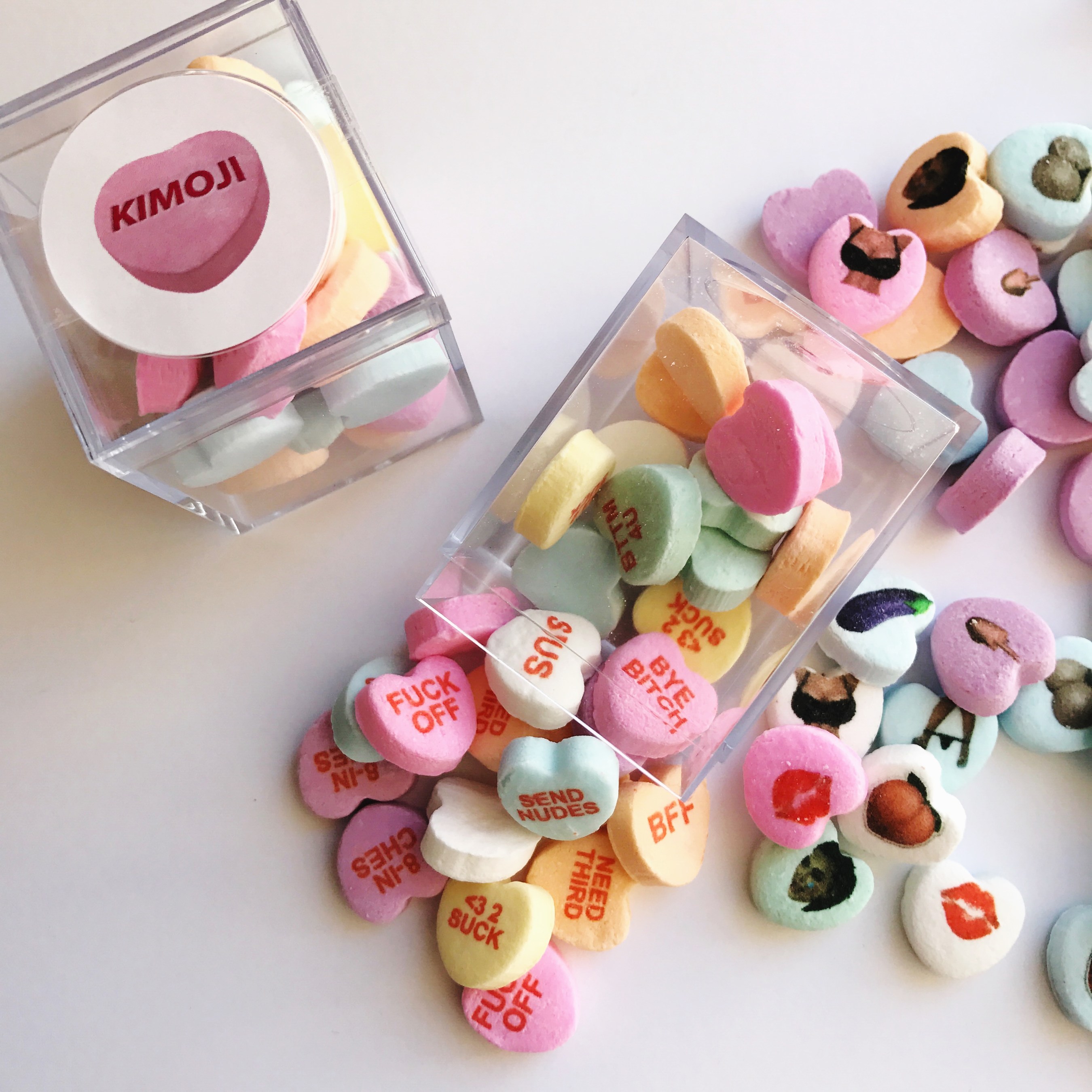 Not your ordinary candy hearts with "I Love You" or "Be My Valentine." MyCustomCandy creates custom candy hearts, personalized heart candy and coordinating packaging for individual consumers. This Valentine's Day candy hearts ready… "New phone who dis?" "Bye Bitch"; "F#@k Off" and more…
Social media powerhouse ColourPop Cosmetics (with over 4 million followers on Instagram) created custom candy hearts for their launch event with model Alexis Ren.
"We work with so many brands and celebrities that we love, which is what makes this business so much fun," said Hannington. "This year alone we did custom candy collaborations for Kim Kardashian, Lady Gaga, Nike, J.Crew, Madewell, M.Missoni, FrankBod and model Alexis Ren…and so many more."
MyCustomCandy also does individual orders of 350 pieces of custom candy for $48 that anyone can use to send to a lover or ex-lover. "We do a lot of orders telling exes to "F@*k Off" and other insults that may not be appropriate to repeat," laughed Hannington.
Order yours by visiting MyCustomCandy.com today!