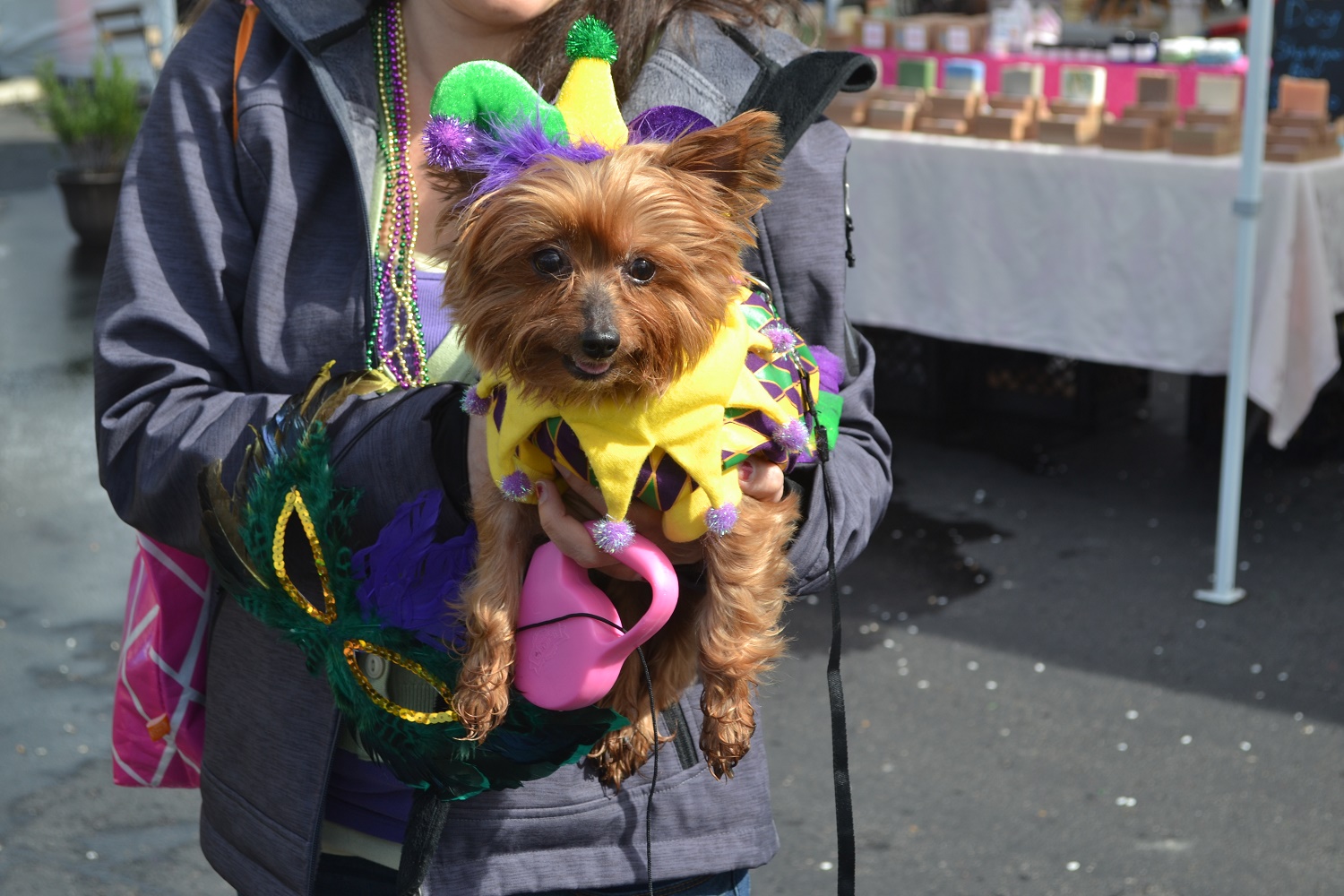 This week Helen Woodward Animal Center highlighted the fun and joy of orphan pets by marching its most colorful celebration back into the Farmer's Market in Rancho Santa Fe. The event invited participants to support animal rescue in Mardi Gras-style by joining a colorful Doggie Gras Parade down "BourBONE Street" in "CATon Rouge." The attending pooches impressed in some of the most creative costumes to date!
Doggie Gras festivities also included a variety of family-friendly activities including picture-taking against New Orleans style-backgrounds, Doggie Gras-themed mask-making, opportunity drawings and, of course the awarding of "2017 Best Doggie Gras Float" and "2017 Best Dressed Pet" with special gifts awarded to the winners! Canine competitor Sir Ruffles Von Plume took home the 1st place award for his float and yellow lab Otis took home the 1st place award for his jungle inspired duds.
Of course, at the heart of all the frivolity was the mission of rescue, and eight Center orphan pups were there to show off in Doggie-Gras decorated floats and search the crowd for the perfect family and a forever home. All money raised from contests and opportunity drawings went directly to the pets and programs at Helen Woodward Animal Center.
Helen Woodward Animal Center's Fifth Annual Doggie Gras Parade was FREE to the public to attend.