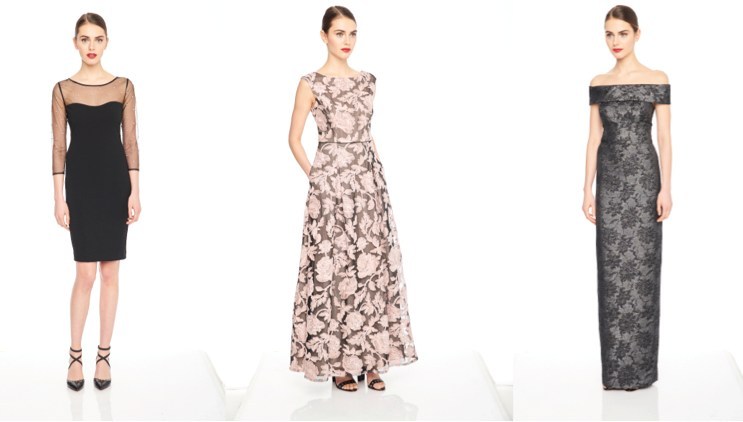 Karl Lagerfeld Paris ihas launched its first "Social Collection" of eveningwear styles this month.
Featuring 13 designer gowns, the collection incorporates an elegant colour palette with a Parisian chic aesthetic. The Social Collection is the latest extension of Karl Lagerfeld Paris' growing brand portfolio, which offers women's apparel, footwear and accessories designed specifically for the North American market.
"We are thrilled to bring this inspiring collection to market, fusing together our many years of design expertise in all things evening wear, with the new Karl Lagerfeld Paris brand heritage of classic style and elevated taste level which addresses all ages. We are confident that this collection will showcase a timeless yet innovative and modern perspective on the beloved Karl Lagerfeld Paris brand," said Camille Passaro, President of Karl Lagerfeld Paris' Dress Division.
The Social Collection reflects Karl Lagerfeld Paris' chic and feminine DNA, combined with a global, fashion-forward voice. Its 13 covetable styles range from off-the-shoulder gowns to long-sleeved cocktail dresses. The design features signature details including sequin, lace, pearl and floral appliqués, with three-dimensional fabric details and woven accents.
The collection will be sold for $168 to $398 USD, with sizes ranging from 0 (XS) through 16 (XL). It will be available on KarlLagerfeldParis.com in February 2017, and at select Lord & Taylor and Dillard's retail locations in March 2017.
Friends and followers of the brand are invited to explore the collection and the latest news from Karl Lagerfeld Paris at KarlLagerfeldParis.com or by using #KarlLagerfeldParis.
Website
www.KarlLagerfeldParis.com