Acclaimed designer, Jasper Conran, has opened his first hotel in the heart of the Medina in Marrakech. It combines Moroccan craftsmanship with antique textiles and furniture, giving visitors the impression of an elegant home rather than a luxury hotel.
A former 19th century riad in the center of a Caidel palace, L'Hôtel Marrakech comprises five spacious suites surrounding a uniquely wide courtyard garden and swimming pool. It has fine food and excellent service, with the vibe of a 1930s excursion. The roof terrace offers views to the Saudi Atlas Mountains and the Marrakech skyline, plus a spot to sunbathe or unwind after a day's foray into the souks.
Breakfast, lunch and tea may be enjoyed under the pegola. Cocktails may be sipped among orange blossoms or beneath fig trees, and while cascading through a wilderness of honeysuckle at dusk, the desert sun is seen falling past snowcapped mountains in the distance.
To enjoy Coran's vision of timeless grandeur, please visit www.l-hotelmarrakech.com.
Additional views: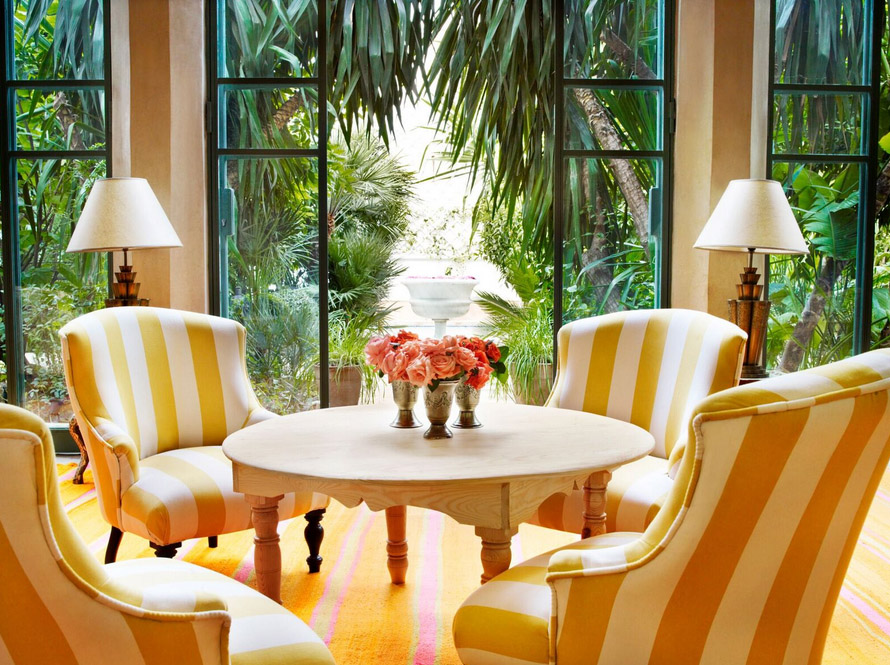 Suite foyer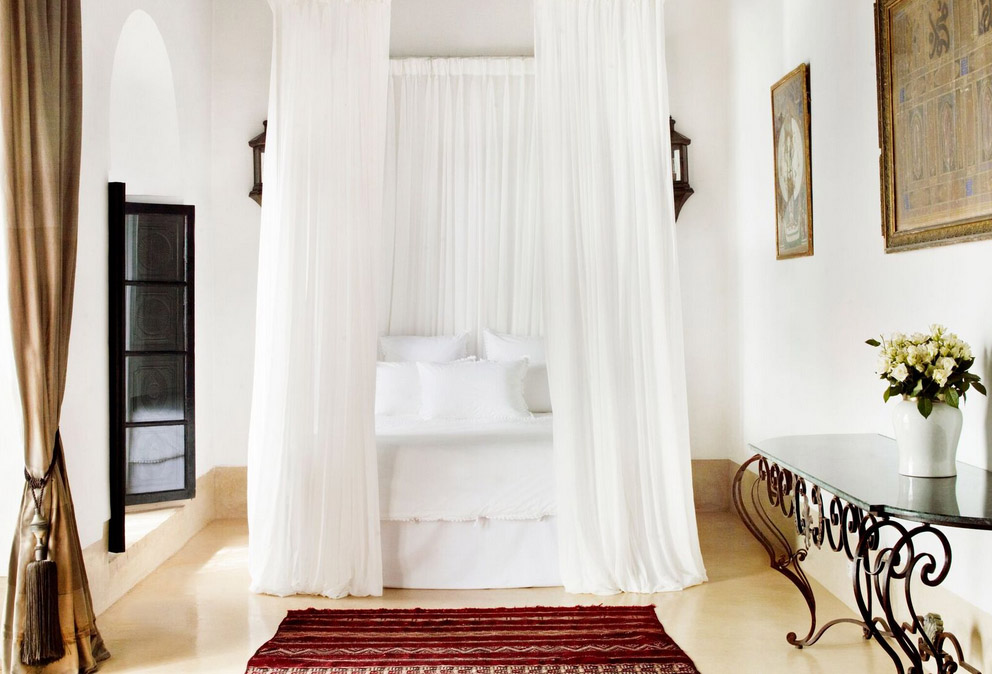 Master bedroom
Pool-side courtyard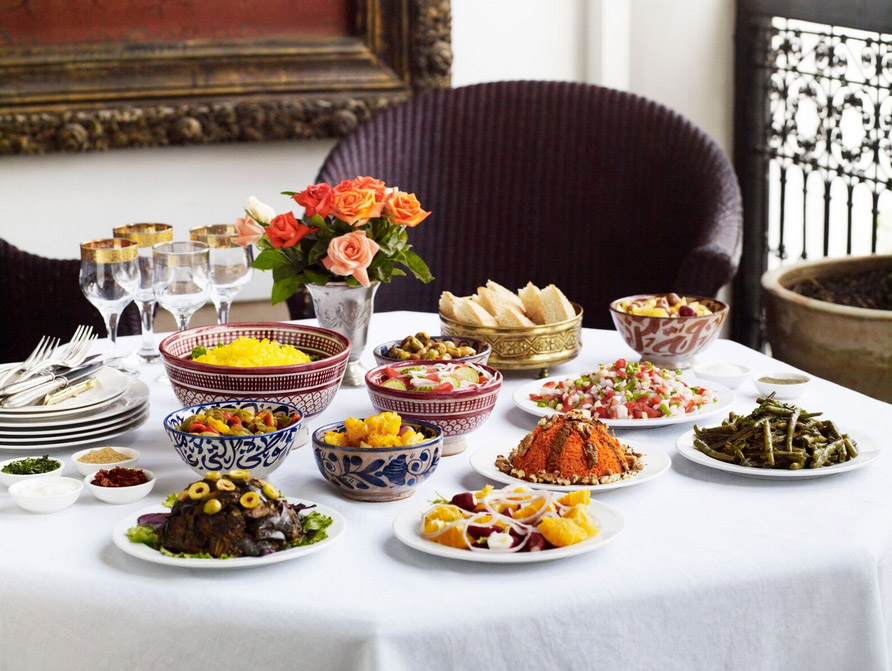 Lunch display