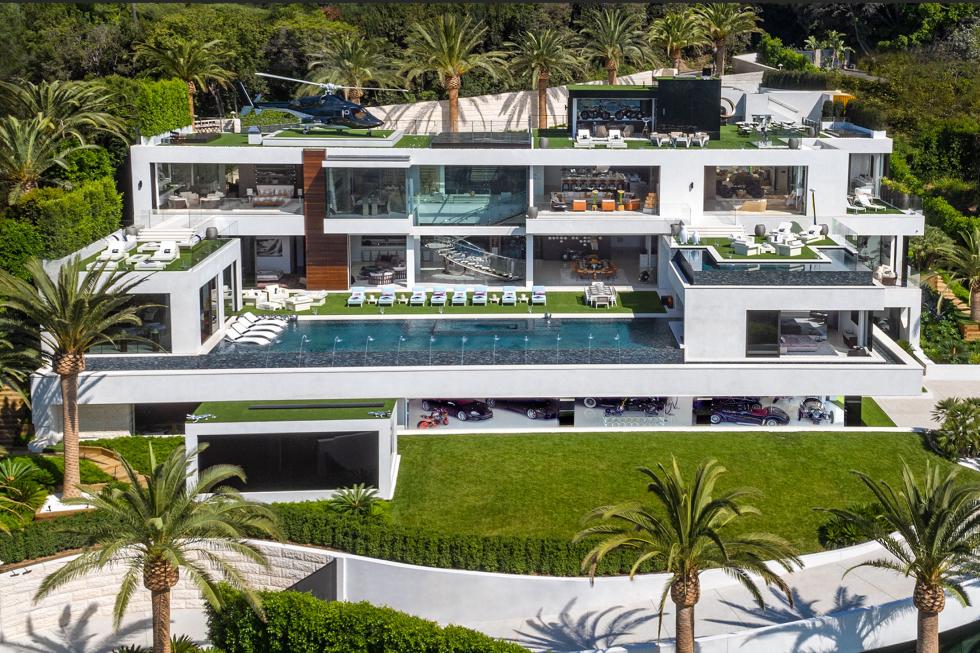 Developer Bruce Makowsky spent 25 years entrenched in the luxury housing market, when he was struck with an idea: billionaires are comortable finding homes in the $50 million range, but what about multi-billonaires? This niche market expects more. So, Makowsky created a giga-mansion.
Called "Billionaire," the Bel Air listing makes Gatsby's mansion look modest. Fully furnished, it has 17,000 square feet of outdoor deck living space and 21,000 square feet of indoor living. Amenities include two master suites, ten large VIP guest suites, 21 luxury baths, three gourmet kitchens, five bars, a massage studio, wellness spa and a state of the art fitness studio, just to name a few perks.
Why stop there? Billionaire has an 85-foot glass tile infinity swimming pool, a 40-seat James Bond themed movie theater and a four lane bowling alley plus lounge. Views stretch from the beaches of Malibu to the San Gabriel Mountains on a clear day, and that's if the future residents get bored with viewing its collection of over one hundred art installations. Who maintains Billionaire? Included with the sale is a personal chef, a masseuse and five other full-time employees who live on-site in a staff wing and whose salaries have been paid for with the first two years of ownership. Let's not forget the helicopter and heli-pad.
Phew.
Who will make this house a home?
Forbes releases their billionaires list in March; I'd suggest Makowsky start there.
Listing Price: $250 million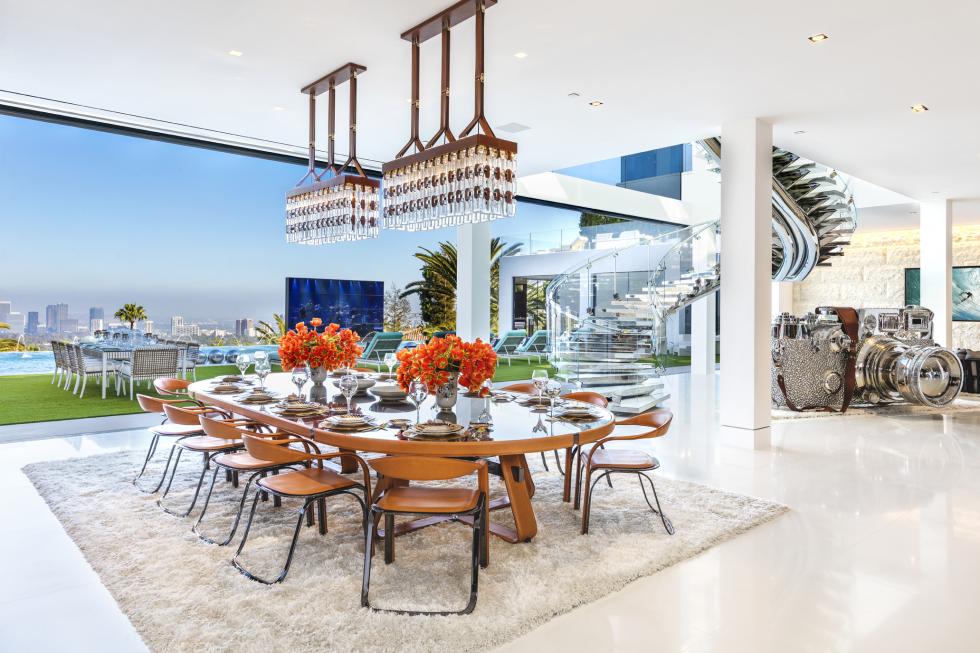 Dining Room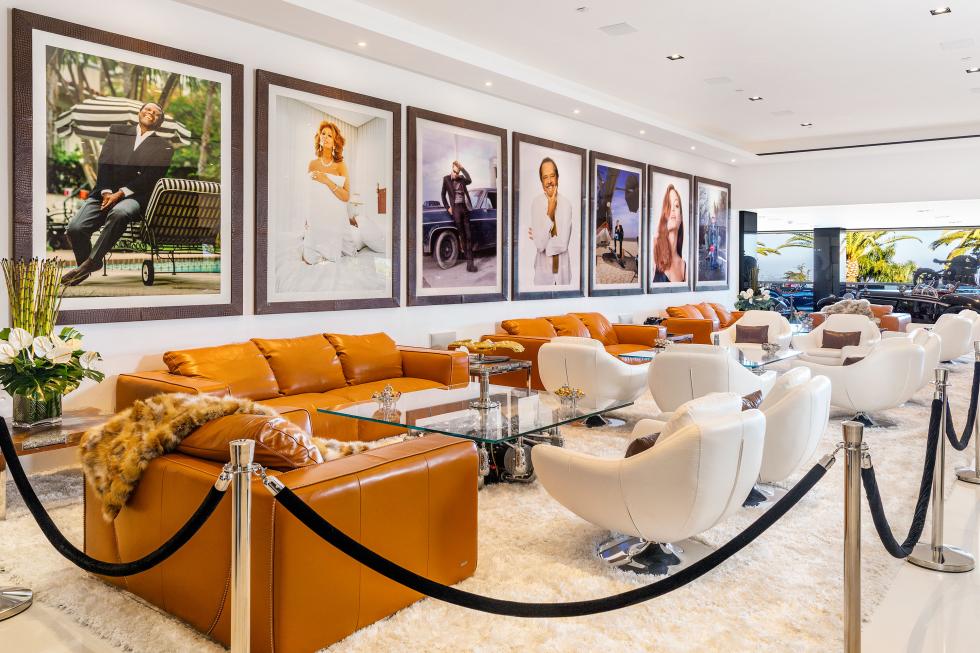 Living Room
One of two fully-stocked wine and champagne cellars
Game room with candy wall
Richard Pryor's former Northridge estate on the market
This home was the site of many famous parties and Pryor's tragic free-based accident in 1980. It has 9,000 square feet of living space over 2.2 acres with six buildings. Not included among the amenities enjoyed by Pryor are the boxing ring, tortoise named Myrtle and pony named Ginger.
Listing Price: $2.549 million