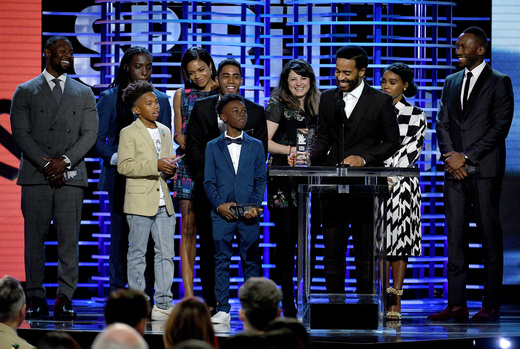 Film Independent, the nonprofit arts organization that produces the Spirit Awards and the LA Film Festival, handed out honors to Moonlight, The Witch, Other People, Manchester by the Sea, Elle and Hell or High Water at this afternoon's 32nd Film Independent Spirit Awards.
Spa Night, O.J.: Made in America and Toni Erdman also received awards at the ceremony, which was held in a tent on the beach in Santa Monica. In addition to being the celebration that honors artist-driven films made with an economy of means by filmmakers whose films embody diversity, innovation and uniqueness of vision, the Spirit Awards is the primary fundraiser for Film Independent's year-round programs.
The ceremony aired live today on IFC and a rebroadcast will air later this evening; please check your local listings for times. An on-demand version of the Spirit Awards will also be made available for Sundance Now members shortly after the telecast concludes. Clips from the ceremony will be available on Film Independent's YouTube channel after the show.
This year's major winners were Moonlight, which won Best Feature, Best Director, Best Screenplay, Best Cinematography, Best Editing and the Robert Altman Award; The Witch, which won Best First Feature and Best First Screenplay; Manchester by the Sea, which won Best Male Lead; Elle, which won Best Female Lead; Hell or High Water, which won Best Supporting Male; Other People, which won Best Supporting Female; Spa Night, which won the John Cassavetes Award; O.J.: Made in America, which won Best Documentary and Toni Erdmann, which won Best International Film.
The 10th annual Robert Altman Award was given to one film's director, casting director and ensemble cast. Barry Jenkins' Moonlight received this award, along with casting director Yesi Ramirez and ensemble cast members Mahershala Ali, Patrick Decile, Naomie Harris, Alex Hibbert, André Holland, Jharrel Jerome, Janelle Monáe, Jaden Piner, Trevante Rhodes and Ashton Sanders.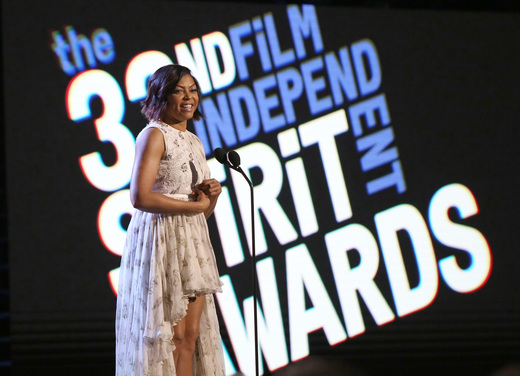 The following is a complete list of the winners:
Best Feature:
Moonlight (A24)
Producers: Dede Gardner, Jeremy Kleiner, Adele Romanski
Best Director:
Barry Jenkins, Moonlight (A24)
Best Screenplay:
Barry Jenkins, Tarell Alvin McCraney (Story By), Moonlight (A24)
Best First Feature:
The Witch (A24)
Director: Robert Eggers
Producers: Daniel Bekerman, Jay Van Hoy, Lars Knudsen, Jodi Redmond,
Rodrigo Teixeira
Best First Screenplay:
Robert Eggers, The Witch (A24)
John Cassavetes Award (For best feature made under $500,000):
Spa Night (Strand Releasing)
Writer/Director: Andrew Ahn
Producers: David Ariniello, Giulia Caruso, Ki Jin Kim, Kelly Thomas
Best Supporting Female:
Molly Shannon, Other People (Vertical Entertainment)
Best Supporting Male:
Ben Foster, Hell or High Water (CBS Films/Lionsgate)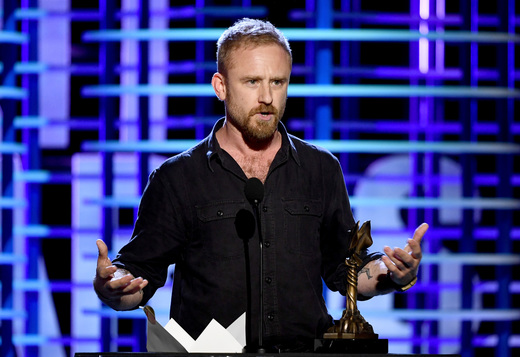 Best Female Lead:
Isabelle Huppert, Elle (Sony Pictures Classics)
Best Male Lead:
Casey Affleck, Manchester by the Sea (Amazon Studios)
Robert Altman Award:
Moonlight (A24)
Director: Barry Jenkins
Casting Director: Yesi Ramirez
Ensemble Cast: Mahershala Ali, Patrick Decile, Naomie Harris, Alex Hibbert, André Holland, Jharrel Jerome, Janelle Monáe, Jaden Piner, Trevante Rhodes, Ashton Sanders
Best Cinematography:
James Laxton, Moonlight (A24)
Best Editing:
Joi McMillon, Nat Sanders, Moonlight (A24)
Best International Film:
Toni Erdmann (Germany and Romania– Sony Pictures Classics)
Director: Maren Ade
Best Documentary:
O.J.: Made in America (ESPN Films)
Director/Producer: Ezra Edelman
Producers: Deirdre Fenton, Libby Geist, Nina Krstic, Erin Leyden, Tamara Rosenberg, Connor Schell, Caroline Waterlow