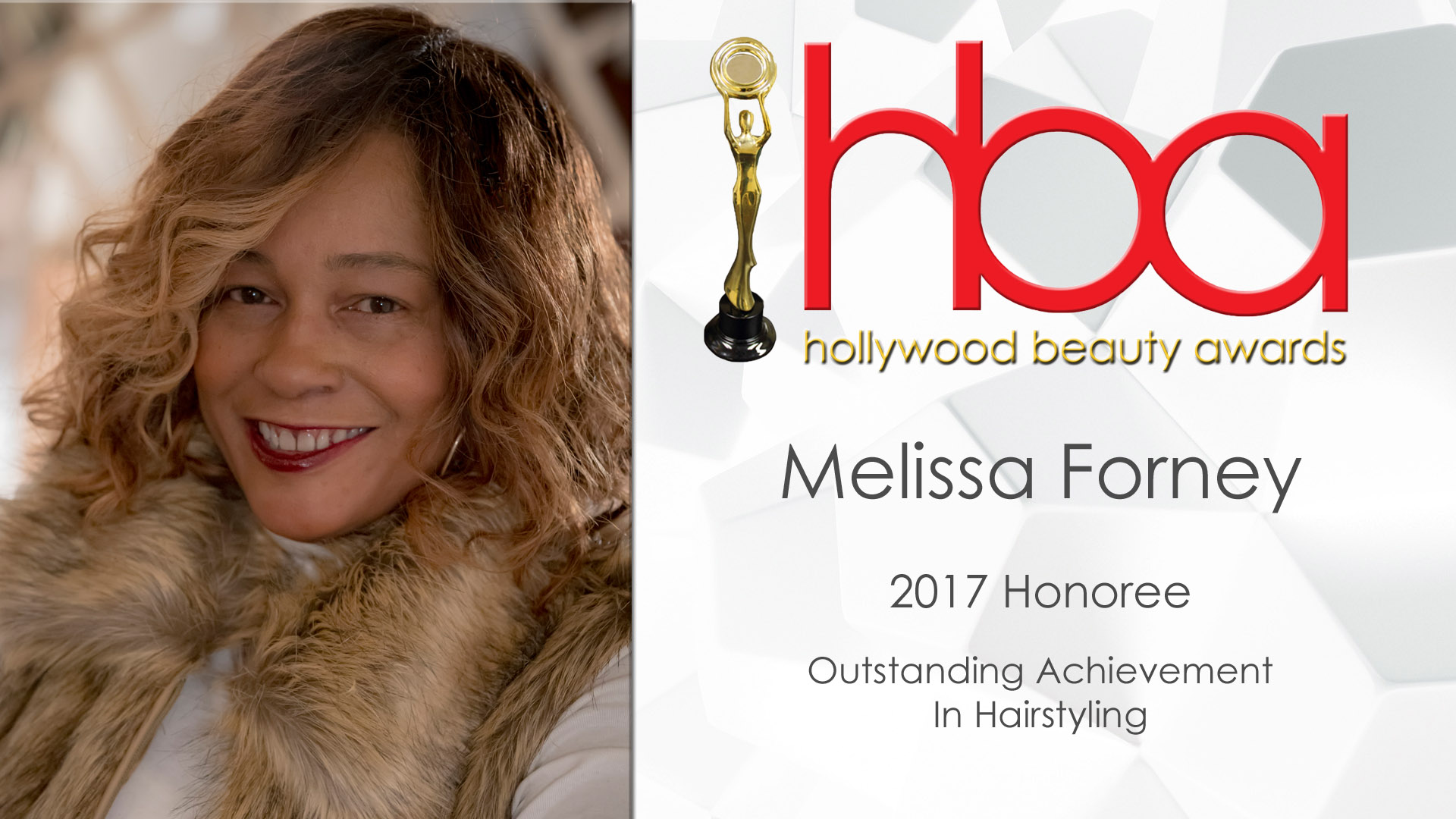 Melissa Forney will receive an Honoree Award for Outstanding Achievement in Hairstyling on February 19th, 2017 at Avalon Hollywood.
Three nominees who create hairstyling looks for the red carpet and editorial will compete for the Melissa Forney Award For Hairstyling.
About Melissa Forney:
Currently Hair Department Head for FOX's hit drama, "Empire," Melissa has created looks for "Armageddon," "Spy Kids" 1, 2 and 3, "American Outlaws," "Jay and Silent Bob Strike Back," "Cradle 2 The Grave," "Speak," "The Ringer," "Fast Food Nation," "The Kingdom," "Hancock," "The Bucket List" "Transformers" 1 and 2, "Best Man Holiday," "Hurricane Season," "Think Like A Man" "Friday Night Lights," "True Jackson," "Reed Between The Lines," "Let's Stay Together" and more.
Nominated for a Make-Up Artists & Hair Stylist Guild Award for her work on "Selma" in 2014 and again in 2015 for "Empire," Melissa recently worked on "Hidden Figures."