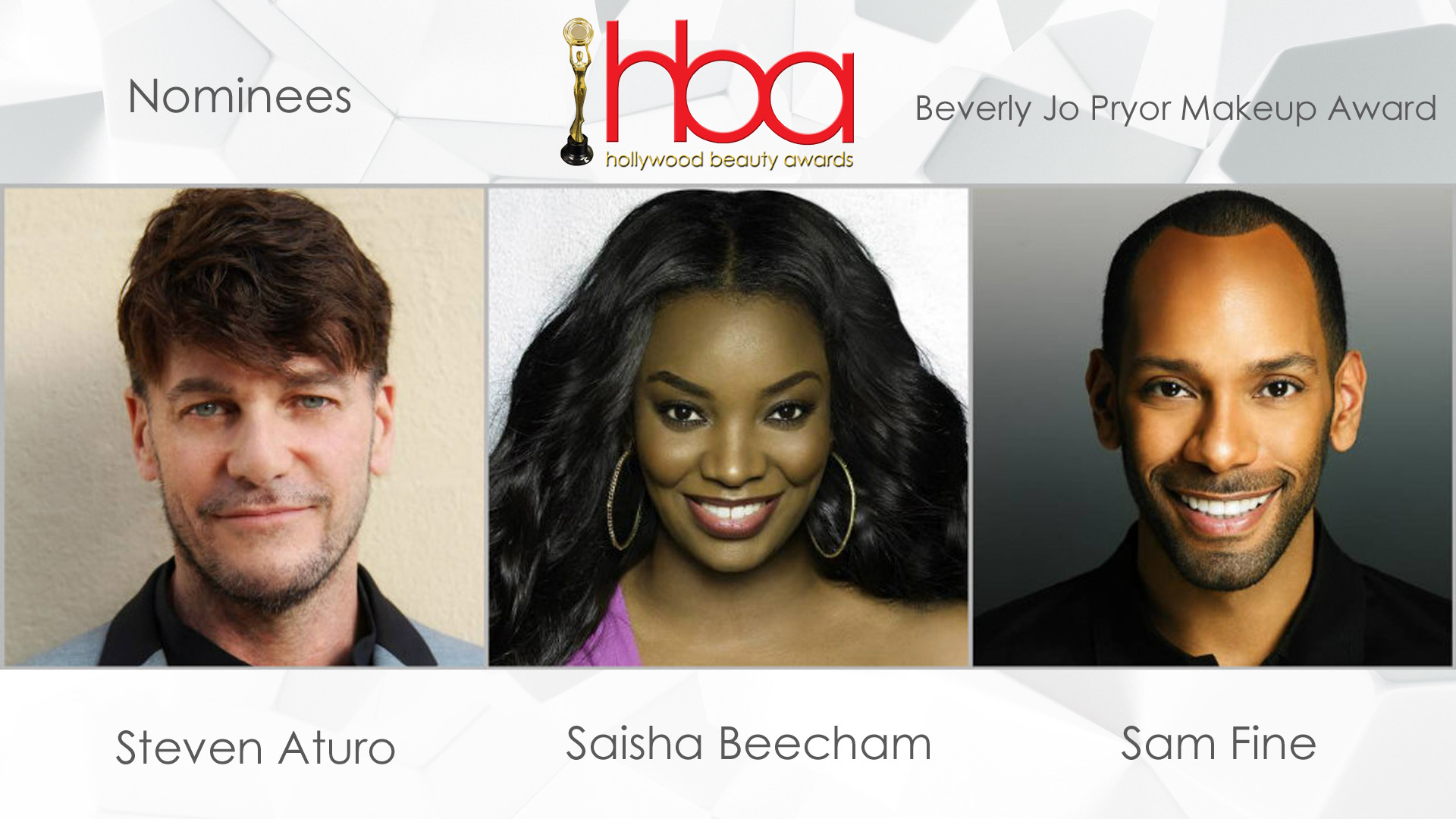 Every year, LATF USA presents the annual Hollywood Beauty Awards, celebrating the architects of beauty.
The 3rd HBAs will take place on February 19th, 2017 at the Avalon Hollywood.
Three established nominees, specializing in creating celebrity looks on the red carpet and for editorial will compete in each honoree category.
Meet the 2017 nominees* for the Beverly Jo Pryor Award For Makeup:
*Alphabetical by first name