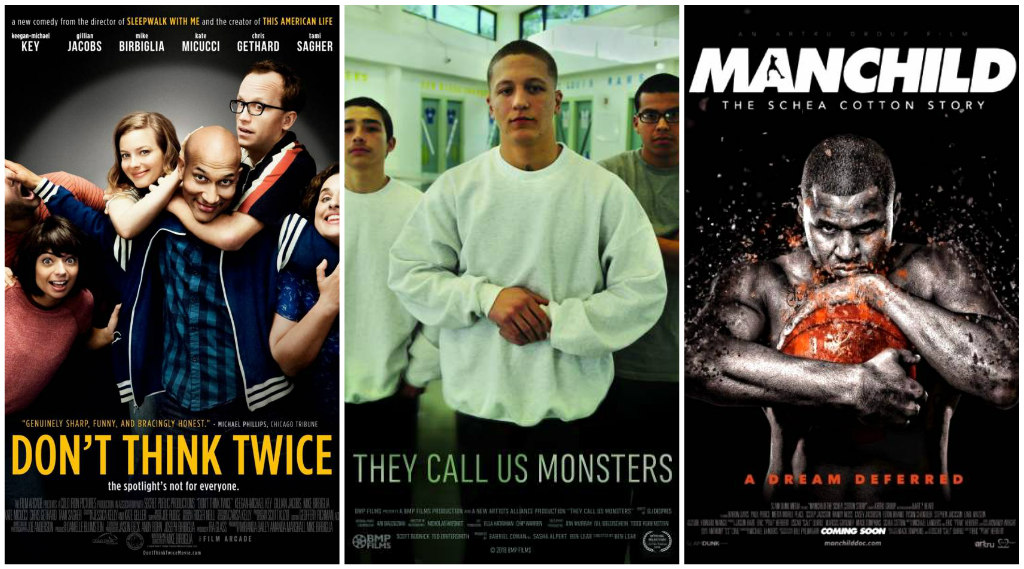 After nine days of quality programming, the 2016 LA Film Festival has regrettably come to a close. With an emphasis on diversity and personal stories of the underrepresented, this year's festival was as impactful as ever, thanks in no small part to festival director Stephanie Allain and her intrepid group of programmers, led by director of programming Roya Rastegar and senior programmers Jenn Wilson and Drea Clark.
Although the time constraints of any festival limit the amount of films one can catch, and a few gems inevitably fall through the cracks, the following titles represent my favorites from the list of twenty or so films I was able to see.
This year's lineup was brimming with a heady selection of documentaries covering everything from the humorous to the harrowing. "Manchild: The Schea Cotton Story" is a sports doc as powerful as the rim rattler at its center. A Los Angeles native who was one of the nation's top high school basketball prospects, Cotton's story as directed by Eric 'Ptah' Herbert is a graceful blend of game footage, interviews with friends, family and former teammates, and dreamlike images of the sprawling Los Angeles landscape, all woven together with the kind of seamless editing that echoes its subject's breathtaking athleticism. At the core of "Manchild" is the following question: How could someone with such phenomenal skills never reach the heights of his contemporaries? Even though there's no easy answer to this question, and the film doesn't have the fairy tale ending one would hope, it's still as exhilarating and heartfelt as any first-rate sports doc of recent years.
Sticking with documentaries of youths falling short of their potential, "They Call Us Monsters" is a potent indictment of the criminal justice system, centering on the Sylmar Juvenile Detention Center of Los Angeles, which houses some of the state's most troubled and violent young offenders. Convicted as children but tried as adults as early as fourteen thanks to antiquated laws and shortsighted lawmakers, the film follows a handful of these wayward kids as they bide their time in a jail-sponsored screenwriting program while awaiting sentencing. Gripping, devastating and even morbidly funny, "Monsters" raises poignant questions about the imperfect nature of the justice system and the repercussions of a misspent youth. Thanks to Benjamin Lear's passionate direction, this hot-button doc pushes past the statistics to reveal the beating hearts behind the numbers.
On a brighter note, laughter also played a big factor in this year's programming, most notably in the form of "Don't Think Twice," the improv-based second feature from writer-director-star Mike Birbiglia ("Sleepwalk With Me"). The tale of a struggling New York improv group who experience a falling-out when one troupe member wins a spot on a prominent late-night sketch show, this wistfully funny feature captures the competitive nature of the comedy biz, offers some touching commentary on familial relations, and lampoons the living hell out of "SNL" in the process. With an all-star cast led by Birbiglia, Keenan Michael Key, Gillian Jacobs and improv vets Chris Gethard and Tami Sagher, and standout cinematography by Joe Anderson that compliments the troupe's onstage chaos, "Don't Think Twice" offers an abundance of laughs as well as deep insight into the comic condition.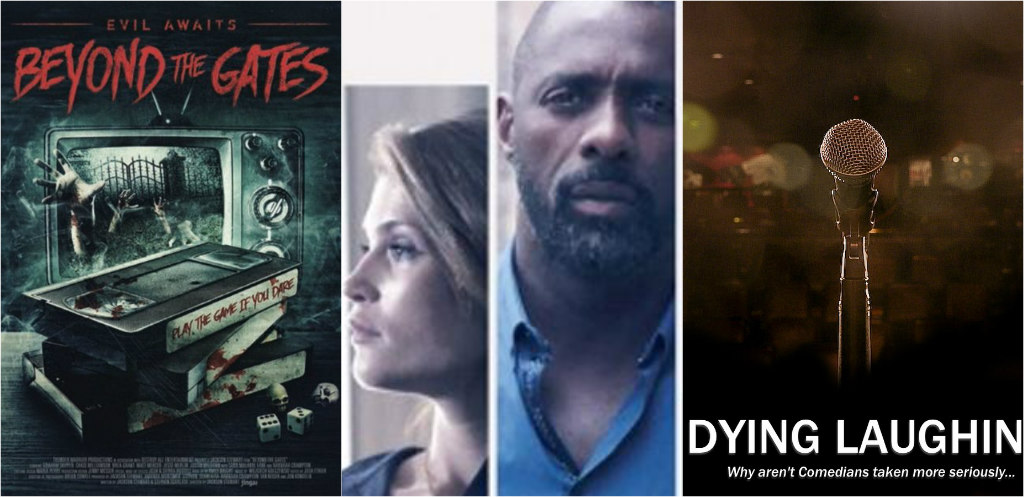 For a perfect companion piece, don't miss out on the hilarious and surprisingly emotional "Dying Laughing," a documentary that gleefully probes the troubled minds of some of today's top comics. If you've ever wanted to know what it's really like to be a comedian – from braving the sunburnt hecklers in Arizona and bombing in front of Michael Jordan to the struggles of gathering material and working the club circuit – this documentary covers all the bases.
For the fright fans, the Nightfall section of this year's festival brought no shortage of night terrors, and the film most likely to creep under your skin is "Beyond the Gates," a devilishly good debut from co-writer and director Jackson Stewart. This comically gory but genuinely chilling ode to 80s slasher flicks and the glory days of the VHS centers on two brothers (Graham Skipper and Chase Williamson) who return to their father's video store to comb through its contents after the patriarch disappears under mysterious circumstances. While digging through the inventory, they come upon a VHS board game whose instructions bring deadly consequences and a possible clue to their father's whereabouts. Full of tongue-in-cheek blood and guts but undeniably eerie, and with a nerve-racking score that calls to mind "Halloween" and "Friday the 13th," "Beyond the Gates" exhibits Stewart's mastery of the genre and announces the arrival of a frighteningly talented young filmmaker.
Last but not least, dramas were also a strong presence on the festival program, tackling wide-ranging topics from stateside and abroad and spanning all demographics. Among the offerings, the film that stayed with me the most was "A Hundred Streets," a British drama that marks the feature debut of veteran television director Jim O'Hanlon. Exquisitely written by Leon Butler, this gut-punching tale follows four Londoners as their lives intersect in interesting and unexpected ways. There's a hard-partying former rugby star (Idris Elba) struggling to keep his marriage to a casting director (Gemma Arterton) intact; a cab driver (Charlie Creed-Miles) who has an unfortunate run-in with a pedestrian; a drug dealer (Franz Drameh) trying to leave behind the gangster life; and an aging thespian (Ken Stott) whose attempt to give back to the underclass has dire results. Although at times "A Hundred Streets" teeters on the edge of melodrama, unlike similar multi-stranded stories, Butler's script's sturdy structure never overstrains to bring these seemingly disparate threads together. With searing performances from the wealth of British actors on hand, masterful editing by Chris Gill and Mark Eckersley, and O'Hanlon's tender directorial touch, "A Hundred Streets" is a beautifully tragic snapshot that, like the LA Film Festival itself, captures the diversity of a contemporary city.