John and TJ Osborne at the Belsaco in Los Angeles
When I listen to the radio every morning, there is a significant amount of repetition in the songs that I hear. This is mainly due to the fact that many artists, especially in mainstream pop, rock and EDM, seem to be recycled product. That's not to say that the songs aren't catchy, but it's not always original music that speaks to the heart like so many country songs of today. For that reason, I turn the dial to our country station here in Los Angeles, 105.1 FM, because I know what I'm going to hear: a real melody by real musicians, who tell a story. With so many wonderful artists and superior hits, Country music is becoming more mainstream for a reason.
"Brothers Osborne" are an example of extraordinary musicians and storytellers. TJ (lead vocals, guitar) and John Osborne (lead guitar, backing vocals) went from jamming in their living room in a small fishing town in Maryland, to headlining their first North American tour. 'Whirlwind' is the perfect word to describe the year of 2016 for these brothers. Their hit, "Stay A Little Longer" was certified Platinum, they were nominated for a Grammy for New Artist of the Year and Vocal Duo of the Year, and once again for Best Country Duo/Group Performance. Adding the cherry on top, the brothers won a CMA for Vocal Duo of the Year.
TJ and John perfectly compliment one another as musicians. TJ's rich baritone voice has an incredible range and John's guitar skills can be compared to those of the legendary Chet Atkins and Santana. After seeing them perform live at the Belasco Theatre in Los Angeles, the eclectic elements of their album, "Pawn Shop," makes sense. The stage is set with old-fashioned TV's, vintage lamps and burning incense. Essentially, the brothers welcome audiences into their living room as John and TJ jam with their talented bandmates, Adam Box (drums), Pete Sternberg (bass guitar player), and Jason Graumlich (utility player/harmonies). From jaw-dropping rock guitar solos to a bluegrass cover of John Denver's "Take Me Home, Country Roads," "Brothers Osborne" demonstrate that they are the epitome of true musicians.
In between cities, I spoke with the band's lead vocalist, TJ about the art of songwriting and their musical journey on the road…
You have such a rich and distinctive baritone voice, when did you first discover your vocal talent?
I started singing when I was younger. I just always liked it. Being able to sing is simply sitting down and learning how to do it. Both John and I, we weren't born with the ability to play music. Granted, I was born with a lower voice (laughs). From the time I was younger, I always had a huskier voice.
You used to have early late night jam sessions. Did you and John have an early influence in the family?
Our parents were both singer/songwriters. We grew up around it and had music around the house a lot. I think that was the catalyst for it all. We didn't realize until later in life that it was unusual, we just thought that was how every family was.
Growing up in Maryland, I wouldn't have guessed that country is a strongly liked music genre there?
Even being in LA, you would never guess country fans. With California, you think surfers but in large, that's not true. In fact, Jon Pardi complains about that all of the time. People don't realize cowboys do come from California. We grew up in a very rural, blue collar fishing community and I think those hard-working, middle-class, having to earn their way – from working on the farm, or being a plumber or working on the water – or even, schlepping it as a musician and being broke – we are all unified in that struggle from the blue collared communities.
The subjects of your songs can speak to just about anyone, from "American Crazy," which is quite timely, to "21 Summer," which is very nostalgic. Can you speak about the process of writing the music and the lyrics – do you and John collaborate together?
It's different every time. I think if you go into it with this predisposition of how it's going to go, it tends to be contrived. We just like to sit down; it may start with a melody, it starts with a concept. We write a lot so we like to really not have any rules. At the end of the day, we want the song to be authentic. Whether it ends up being a song that matches the rest of our material… there are a ton of songs that we write that just get discarded. Sometimes they get cut with other artists. You just write until you find that special one.
Someone made this analogy to me in Nashville: it's kind of like taking a lot of pictures. Every picture you take isn't great, but you take a lot of pictures to find those really special ones that you'll hang on your wall, that will be timeless. And you kind of do the same thing with songwriting.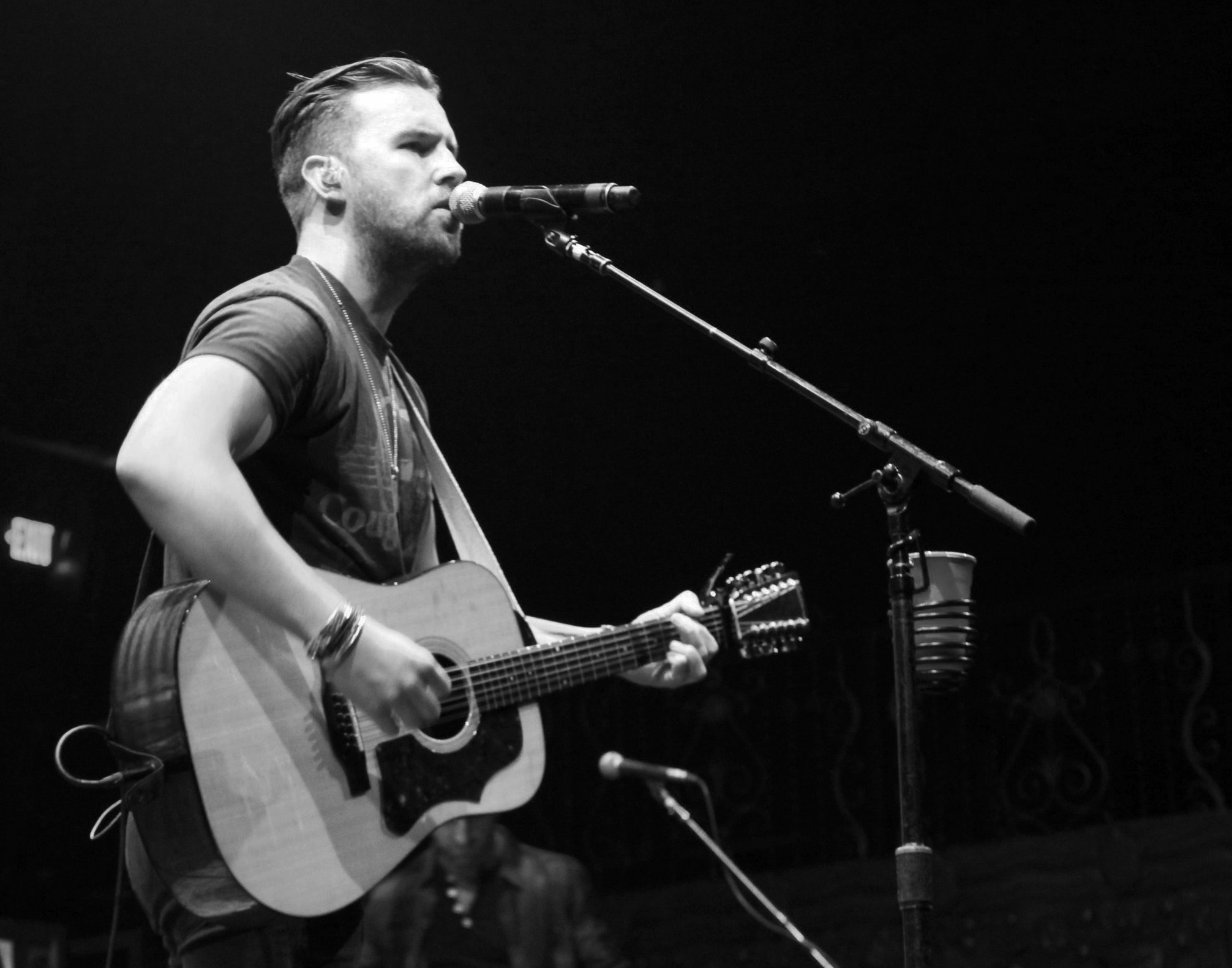 You worked with producer Jay Joyce on Pawn Shop. Being under a label, do you feel like you have creative freedom?
Honestly, our label has been great. Of course, they give their input and insight. Ultimately their philosophy and the President, Mike Dungan (Universal Music Group Nashville Chairman) signs an artist for them to do their artistry. And he will disagree with you, but he does kind of let you choose your own path. Granted there is a bit of back and forth, it's not just a one way street, but they've allowed us to do our thing. We have a great manager, John Peets who also manages Eric Church. He's really good at orchestrating an outside narrative, but it's not misguided. We have a good group of people around us that have trusted us to do our thing.
I think ultimately as an artist, if you have the foresight and know what you want to do; people will let you do it. It's when artists become confused and they're not sure, everyone gets in the kitchen. But if you say "Hey, that's not me as an artist. I want to do this…" I think that just comes with knowing yourself. If you have success, you're going to have to play that music for the rest of your life and the only way you could do that and not drive yourself mad, is to do something you believe in.
When you started creating "Pawn Shop," what did you want it to be for the fans and the future fans?
It's hard, especially putting out your debut record. You've got eleven songs. Our entire lives we played music and now we're finally flying our kite out there to the world and once we put it out we can't take it back, so we really wanted to make sure the songs were great and that it showed different sides to us, because we're not a band that is just defined by one small thing. We wanted an album that you could put on, and every album was relative to one another between it being me singing and my brother's guitar playing, which is kind of the cohesiveness of it all. But every song stands alone, so you're not listening to track #4 and it sounded like the three tracks that preceded it. We really wanted differences too. I mean, "Pawn Shop" is just some song about a pawn shop. (laughs).
It's like, how do we tell a different story; something that not a lot of people are saying. Even with "Stay A Little Longer" being a long song, the thing that set it apart lyrically was the fact that it was about that weird in between area. It's not about knowing if you're in love or if you're not, it's just kind of that weird in-between. I think that resonated with a lot of people that are in relationships that are kind of uncertain. The song also got to show people my voice and more importantly, my brother's guitar playing.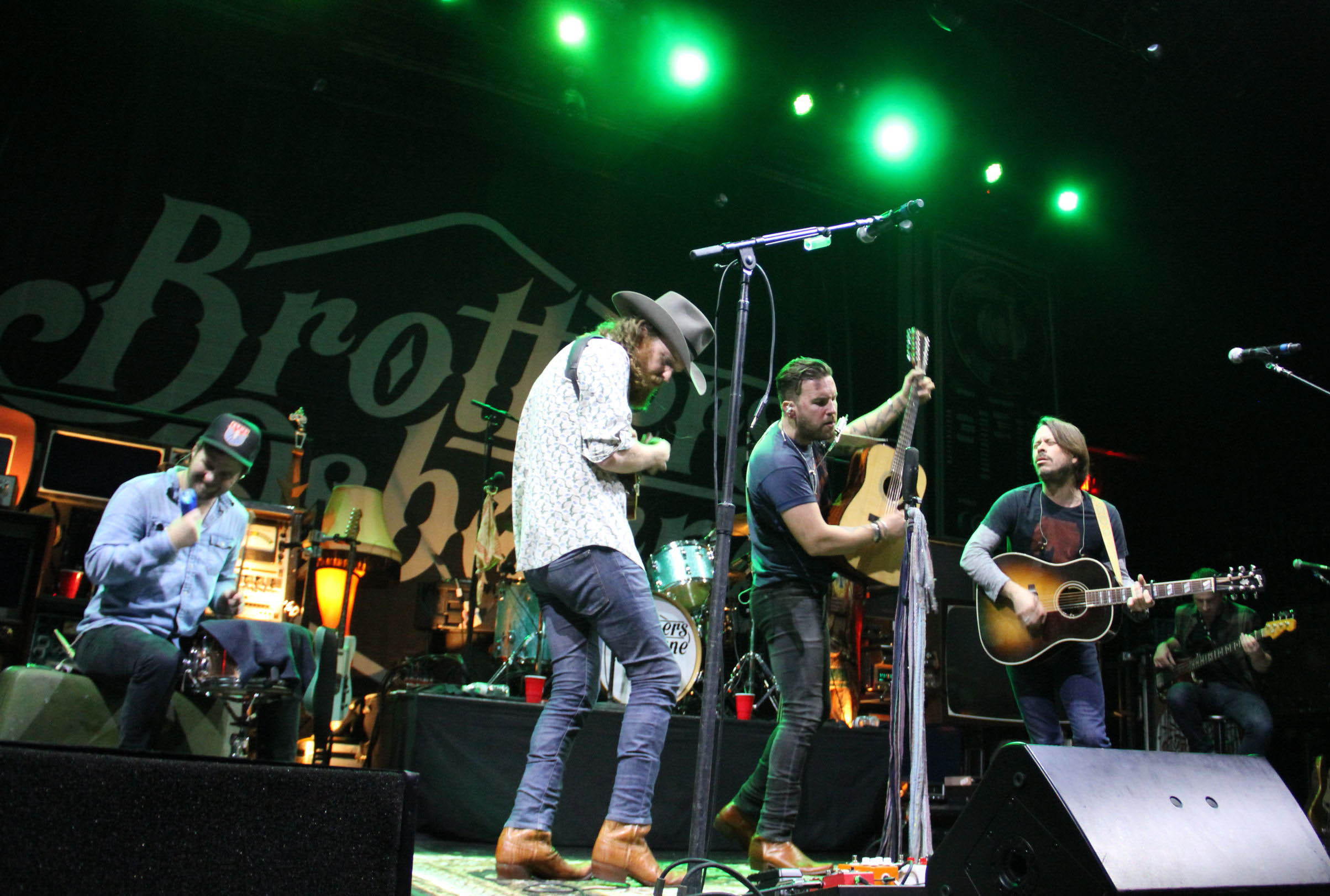 Did you have any idea that "Stay A Little Longer" was going to be the hit that it is today?
We had high hopes for it. No one really knows if it's going to be a hit or not. We knew we had to pave our road. If it didn't work, we were definitely going to have some long days ahead of us. We would have had to go back to the drawing board. At one point in time, we almost lost it. We almost lost our bullet and they almost pulled the song, but it got legs and moved on up to #1. It's so funny and shows you how unpredictable it all is.
It got you a Grammy nomination. Congratulations on your CMA Vocal Duo of the Year Award and the New artist of the Year nomination. When you heard your names announced as the winners… especially with your first Grammy nomination, I would love to know what that feeling was like for you and John together.
This year was just nuts because we had kicked it off with "Stay a Little Longer" going #1 and that was shortly followed by us having a Grammy nomination and then we put out our album for the first time. So we had a Grammy nomination because we had our record out… totally shocked. People were like "Oh, you're being humble." But it wasn't even like we were waiting! But the next day me and John were like, "What the hell just happened?!" And that set off a really wild year for us in such a great way.
If you were to collaborate on a song with another artist or group, do you have anyone at the top of your list?
That's ever-growing and ever-changing. It would depend on the song and the setting. It would definitely be someone who we respected musically and creatively, from Bruce Springsteen to Willie Nelson. We had Lee Ann Womack sing on the "Pawn Shop" record and I thought that was really great. We have an immense amount of respect for her. I could go on a long list, but people who are real musicians.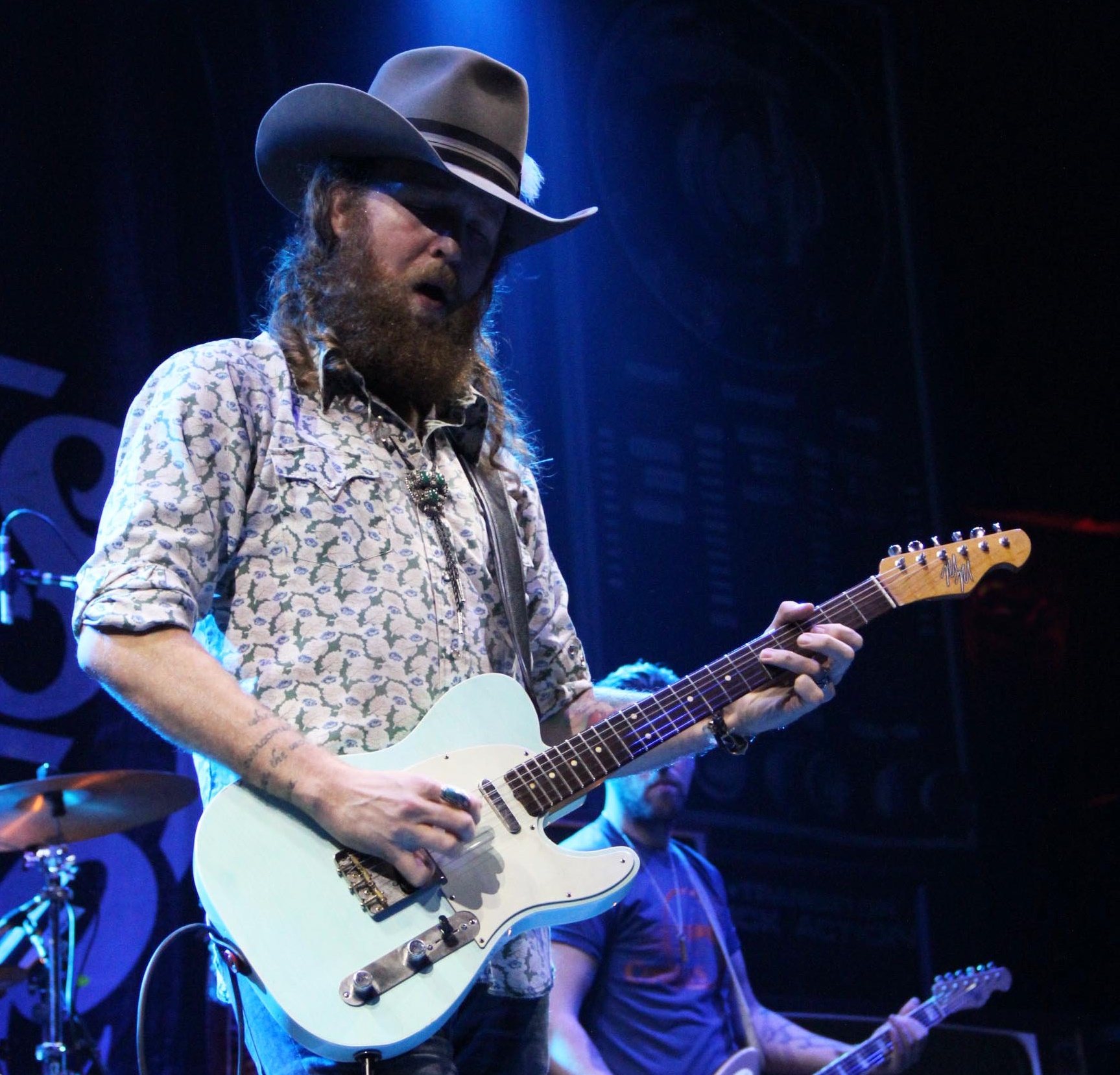 Are you constantly writing, even on the road?
Just this year we started getting comfortable writing on the road. I always get distracted, but the road has been really good to finally hone in on some of these songs.
Being on the road so much, what do you guys do to unwind?
Quite honestly, we don't do much. We spend very little time at home, so when I'm home I just like to relax. We have a lot of fun out here and have the most incredible jobs. Every night is a party but it burns you out.
Are you Netflix and chilling?
We've all been super up to speed with Westworld. It's so heavy and thought-provoking. We really love music, so it's not uncommon for us to pull out an old guitar and start playing some 90's country… And even seeing our friends who we don't get to spend time with.
Catch "Brothers Osborne" on the road: http://www.brothersosborne.com/
By Pamela Price