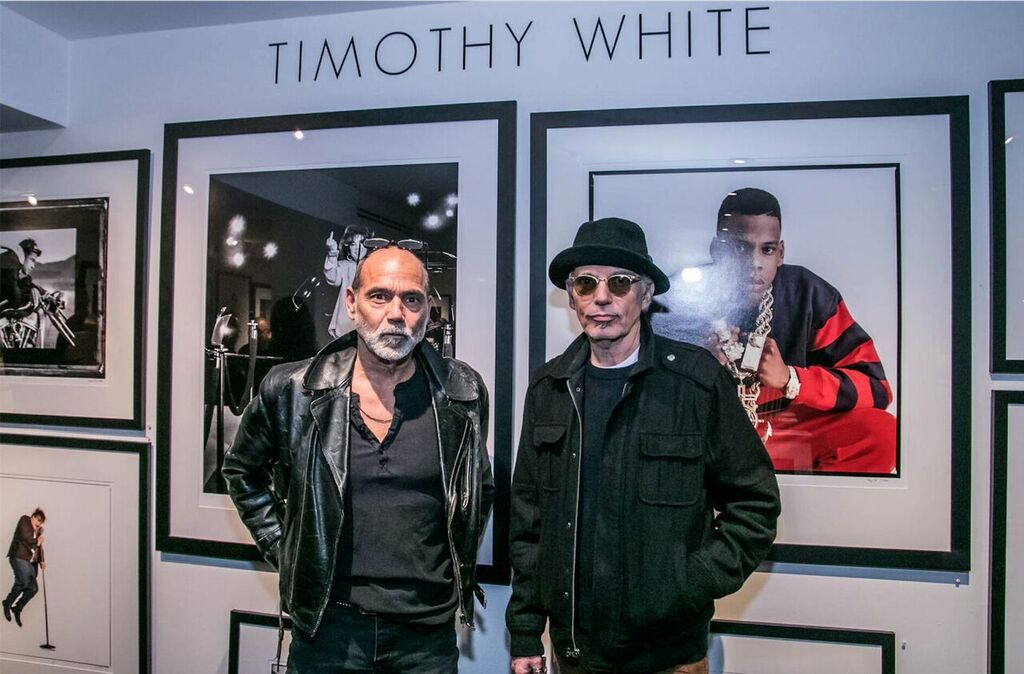 Photo by Derrick Brack
On Thursday, December 15th, the pouring rain in West Hollywood didn't stop the love at Morrison Hotel Gallery and the Sunset Marquis Hotel.
Friends, fans and famous faces were all there to celebrate photographer, gallery co-owner and Hollywood Beauty Awards' 2017 Photography Honoree, Timothy White's exhibit opening. The event was hosted by White's longtime friend, Billy Bob Thornton.
The soiree took place all over the hotel – in the restaurants, café and bar with live music, dancers and a Santa Clause. At one point, the entire crowd at Bar 1200 were singing "Tiny Dancer" at the top of their lungs, along with the band.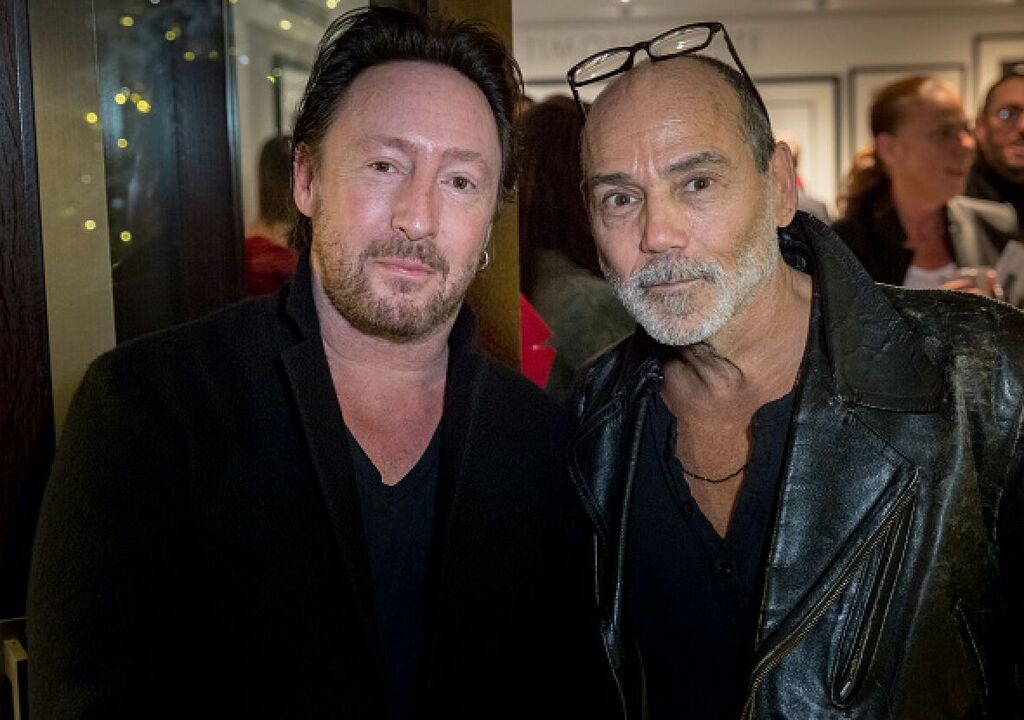 Julian Lennon and Timothy
Joining the celebration were Timothy White's close friends, Julian Lennon, Kathy Bates, Tony Cox, Debbie Carrington, Dwight Yoakam, Downtown Julie Brown and Johnny Galecki among others.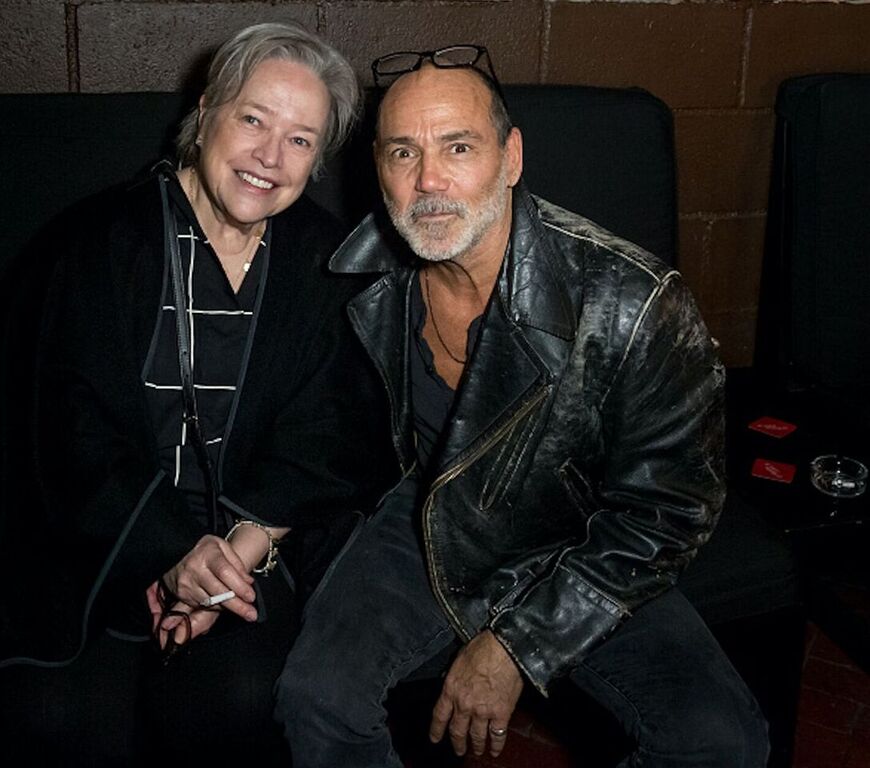 Kathy Bates with Timothy
The exhibit, featuring just a small selection of an incredible catalog of work from White, includes a never-before-seen image of Robin Williams from a photo shoot for The Bird Cage, photographs of Jay Z, Elizabeth Taylor, Sharon Stone and a Bad Santa, Billy Bob Thornton – which he signed in person at the party – among others. Timothy photographed both posters for the Bad Santa movies, among hundreds of other movie posters in his career.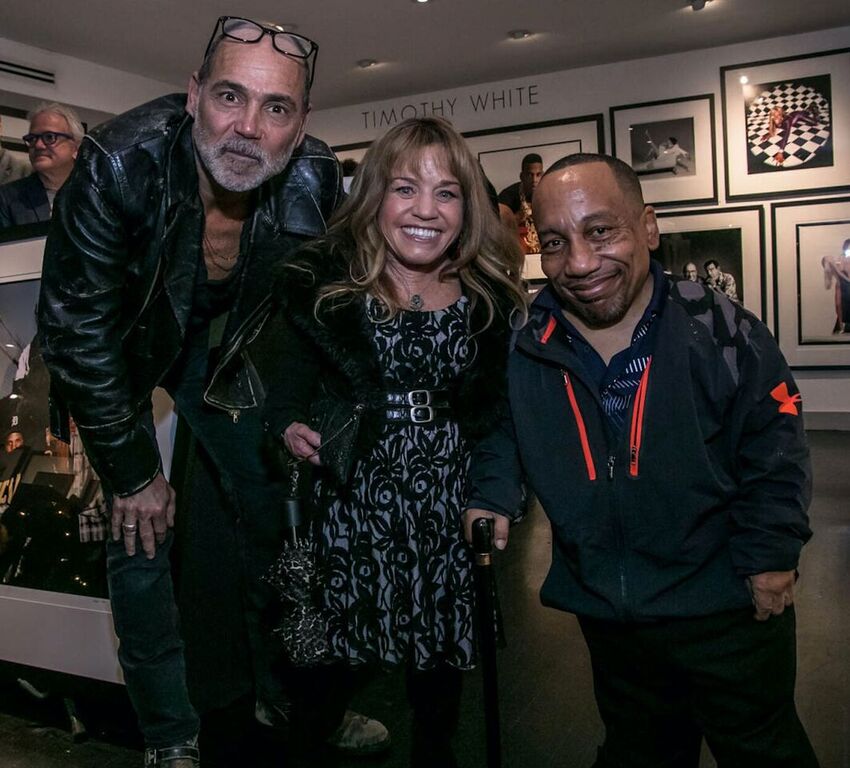 Timothy with friend & Tony Cox
The exhibition will be up at Morrison Hotel Gallery at the Sunset Marquis Hotel through December 26th and all images are available for purchase.