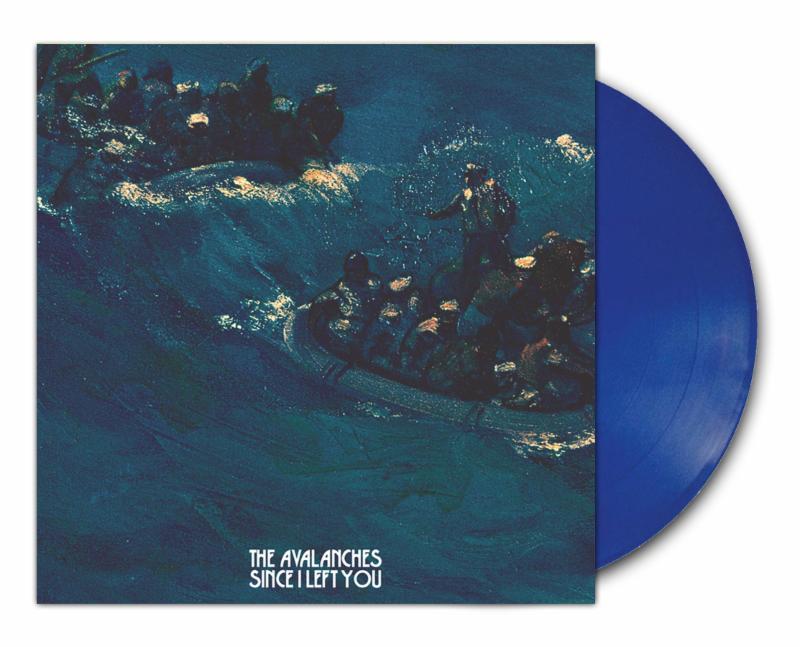 After being out of print for years, The Avalanches' debut album, Since I Left You, will be released on January 27 in a limited edition pressed on translucent double blue vinyl – the hue that received the most votes after The Avalanches asked fans to weigh in on the color choice in late October. Limited to 5,000 copies globally, the blue vinyl edition will be available exclusively at independent record stores.
Fans can pre-order the limited edition vinyl at participating stores. Visit http://smarturl.it/SILYvinyl for a list of participating independent retailers to request your local store carry the blue vinyl. The standard double black vinyl edition of Since I Left You, set for release on February 3, can also be pre-ordered.
Released in Australia in 2000 and in the U.S. and the U.K. in 2001,the album was awarded a 9.5/10 rating by Pitchfork, which noted, "Since I Left You sounds like nothing else…this is an album brimming with spontaneity, joy, sadness, humor, reflection, and general human-ness." The album was named one of 2001's best albums by numerous critics – and its enduring influence was underscored when it placed in the top 10 of Pitchfork's Top 200 Albums of the 2000s.
The reissue follows Wildflower, The Avalanches' sophomore album, which was released earlier this year. It entered the Australian Albums chart at No. 1. In the U.S., the vinyl edition debuted atop Billboard's Vinyl Albums chart. Wildflower has earned eight ARIA Award nominations.