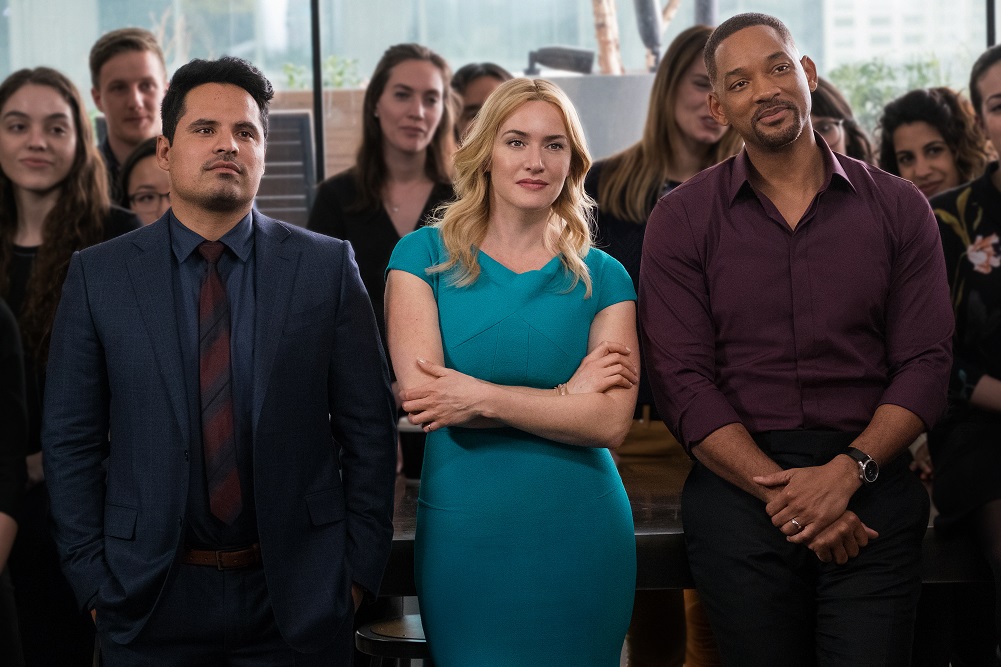 Will Smith plays a traumatized New York advertising executive who seeks answers from the cosmos after suffering a devastating loss in "Collateral Beauty," an ill-advised drama with some comedic elements that costars Kate Winslet, Helen Mirren, Edward Norton, Keira Knightley, Naomie Harris and Michael Peña.
Directed by David Frankel ("The Devil Wears Prada," "The Big Year") from a script by Allan Loeb ("Wall Street: Money Never Sleeps," "Rock of Ages"), this tedious study of grief is a misfire in almost every respect, from the overreaching storyline and uneven tone, to the strained performances and heavy-handed score. Unlike this Spring's Jake Gyllenhaal-starrer "Demolition," a somewhat similarly premised exploration of grief that nicely balanced its dramatic and comedic elements, "Collateral Beauty" aspires for profoundness but the screenplay's haphazard mixture of whimsical humor, nonsensical plot and poorly drawn characters prevent it from achieving anything resembling enjoyment. Even with the star-studded cast and the eye-pleasing efforts of cinematographer Maryse Alberti ("Creed," "The Wrestler"), this laborious Will Smith vehicle is a punishing ordeal that marks one of his biggest career missteps.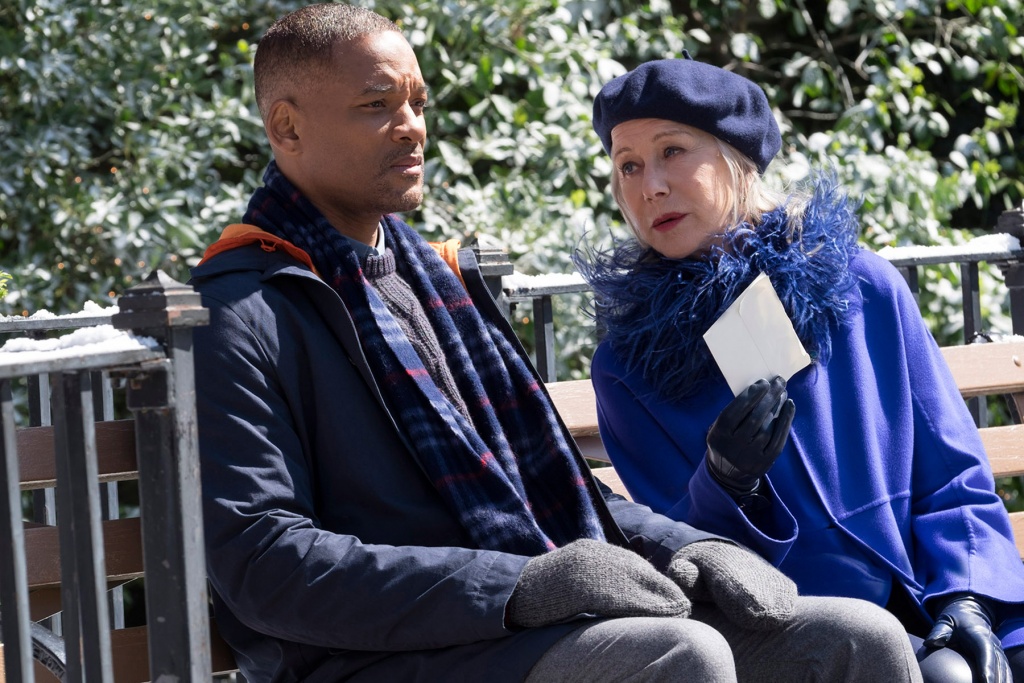 In the film, Smith plays Howard Inlet, the successful head of an advertising agency that he co-owns with longtime partners Whit (Edward Norton), Simon (Michael Peña) and Claire (Kate Winslet). Reeling from the loss of his daughter (Alyssa Cheatham) to a rare disease, Howard retreats into himself, shirking his executive duties in favor of building elaborate domino mazes around the office, meditating, and riding his bike through oncoming city traffic.
With the company nearing insolvency due to Howard neglecting his responsibilities, his partners decide to hire a private eye (Ann Dowd) in hopes of discovering some information about Howard that they can use to bring him back to his hardworking former self. After learning that Howard has developed a rather odd habit of writing letters to the abstractions love, time and death in search of answers to his tragedy, Whit comes up with the even odder idea of hiring three actors (Keira Knightley, Helen Mirren and Jacob Latimore) from an experimental theater troupe to portray the three abstractions. As the three actors representing love, time and death help Howard through his loss, he tries to mend his wounds with the help of a grief counselor (Naomie Harris) suffering from similar heartbreak.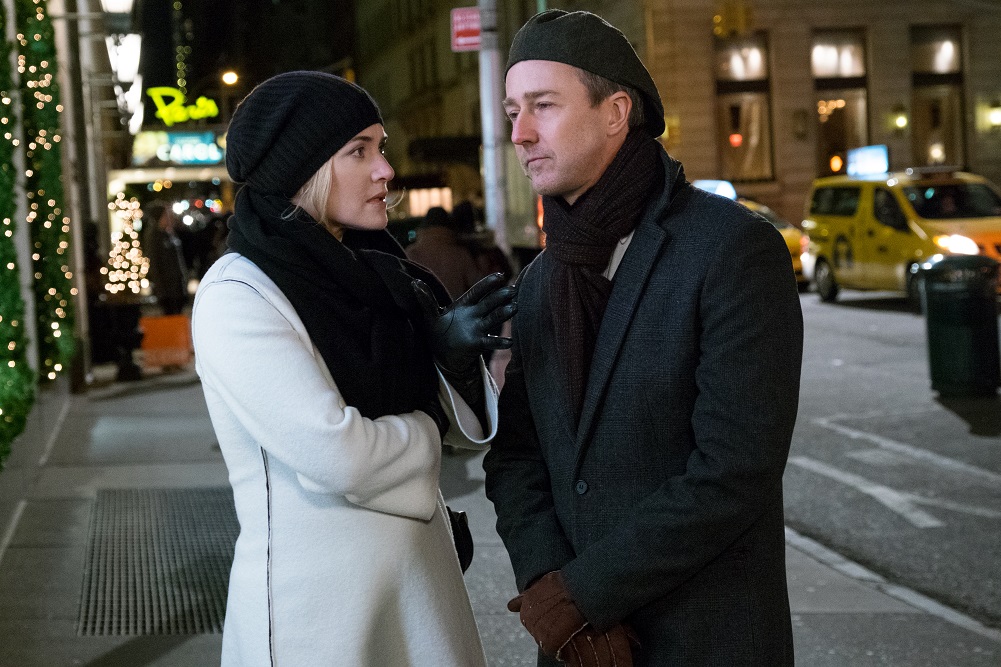 At the heart of the many problems that constitute "Collateral Beauty" is the shallow screenplay by Allan Loeb, which strives to be some kind of "It's a Wonderful Life" knockoff but is too half-cooked to merit the comparison. The premise is too farfetched to ever be taken earnestly, the motivation of characters both central and secondary don't make a lick a sense, and the emotional climax involving Howard's relationship to the grief counselor falls flatly into the too little, too late category. Even the collateral beauty conceit – that even amid tragedy, there is beauty all around us – gets lost in the fog of this muddled mess.
How the filmmakers were able to attract such a standout cast to this material is beyond me. Will Smith dives headfirst into the central role of the emotionally devastated ad exec, but no amount of teary close-ups, aloof reaction shots and passionate domino constructions can save him or this puzzling project from inevitable ridicule. Although the film focuses on Will Smith's character's grief over his lost daughter, what audiences will find themselves grieving over the most in "Collateral Beauty" is the sight of wildly overqualified thespians stumbling through such a bizarre fever dream.
An interminable slog that feels twice as long as its 95-minute running time, "Collateral Beauty" deserves its own survivors group for moviegoers who make it to the end credits.
Rated PG-13 for thematic elements and brief strong language