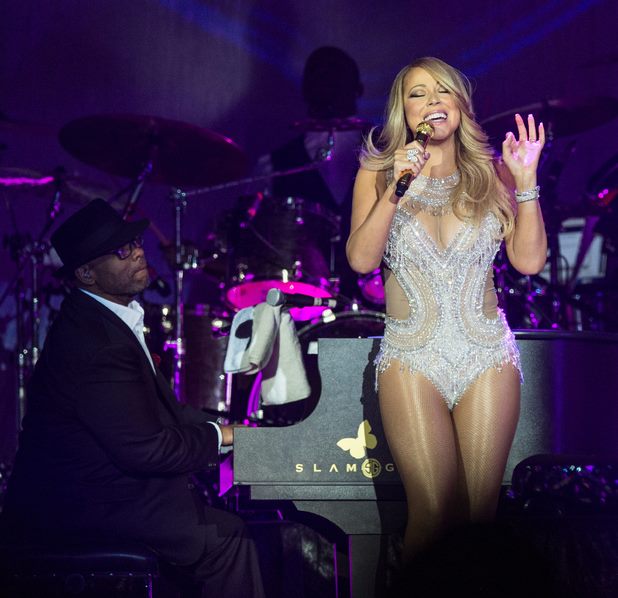 Mariah Carey will give the last big performance of 2016 when she performs live for over one million people in Times Square moments before the ball drops on "Dick Clark's New Year's Rockin' Eve with Ryan Seacrest 2017."
Multi-platinum selling band DNCE, international superstar Gloria Estefan with the cast of her smash hit Broadway musical "On Your Feet!" and chart-topping country artist Thomas Rhett are set to join Carey for performances in the hours leading up to the 2017 countdown on SATURDAY, DECEMBER 31, on the ABC Television Network. Carey was the first artist to perform live from Times Square on the program in 2005 and will return to perform her greatest hits during the 45th anniversary of America's biggest celebration of the year.
"I am so excited to return to 'Dick Clark's New Year's Rockin' Eve with Ryan Seacrest' and feel blessed to be a part of this year's magical celebration," said Mariah Carey. "I can't wait to perform once again for my incredible fans as we ring in the New Year together live from Times Square."
"Mariah was the first live performance from Times Square in 2005 when I joined Dick Clark as co-host," said host and executive producer Ryan Seacrest. "After nearly a decade, I'm excited to join her again in Times Square, along with all our incredible performances, to ring in 2017."
In addition to these performances, actress and comedian Jenny McCarthy will report live from Times Square while superstar Fergie returns to host the Billboard Hollywood Party.