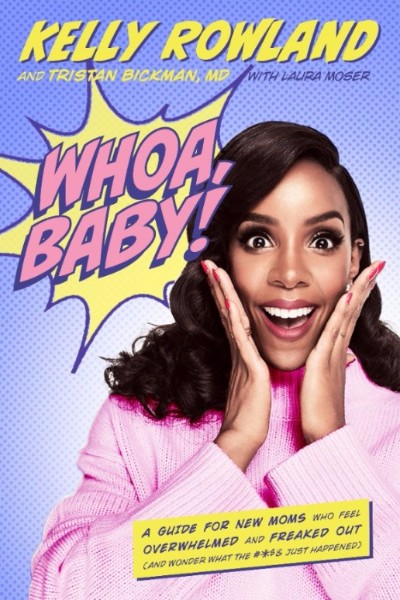 Kelly Rowland will add author to her long list of accomplishments with the upcoming release of her first book, Whoa, Baby!: A Guide for New Moms Who Feel Overwhelmed and Freaked Out (And Wonder What the #*@& Just Happened).
The book, co-authored by her personal OB-GYN Dr. Tristan Emily Bickman, will be published by Da Capo Lifelong Books and hit shelves on Tuesday, March 28th, and is now available for pre-order via Amazon.com, BarnesandNoble.com, Powells.com, and others.
"Dr. Bickman and I wanted to create an answer to what to expect after childbirth. No one told me what to expect physically, emotionally, or mentally," Kelly said. "The purpose of Whoa, Baby! is to comfort the mother and give her knowledge of what's going on with her. We cover everything!"
When Kelly gave birth to her son Titan, it was love at first sight but she was also a little freaked out about what happened to her body—not to mention the overwhelming new thoughts and emotions.
In Whoa, Baby!, Rowland and her OB-GYN Dr. Bickman team up to cover everything a first-time mom needs to know: the gross physical stuff, the hormonal and emotional stuff, and the just plain weird stuff. Whoa, Baby! is often hilarious and always honest and down-to-earth. From falling asleep with the pump on to swollen legs and lack of sleep, Rowland and Dr. Bickman cover every surprising challenge that new moms face.