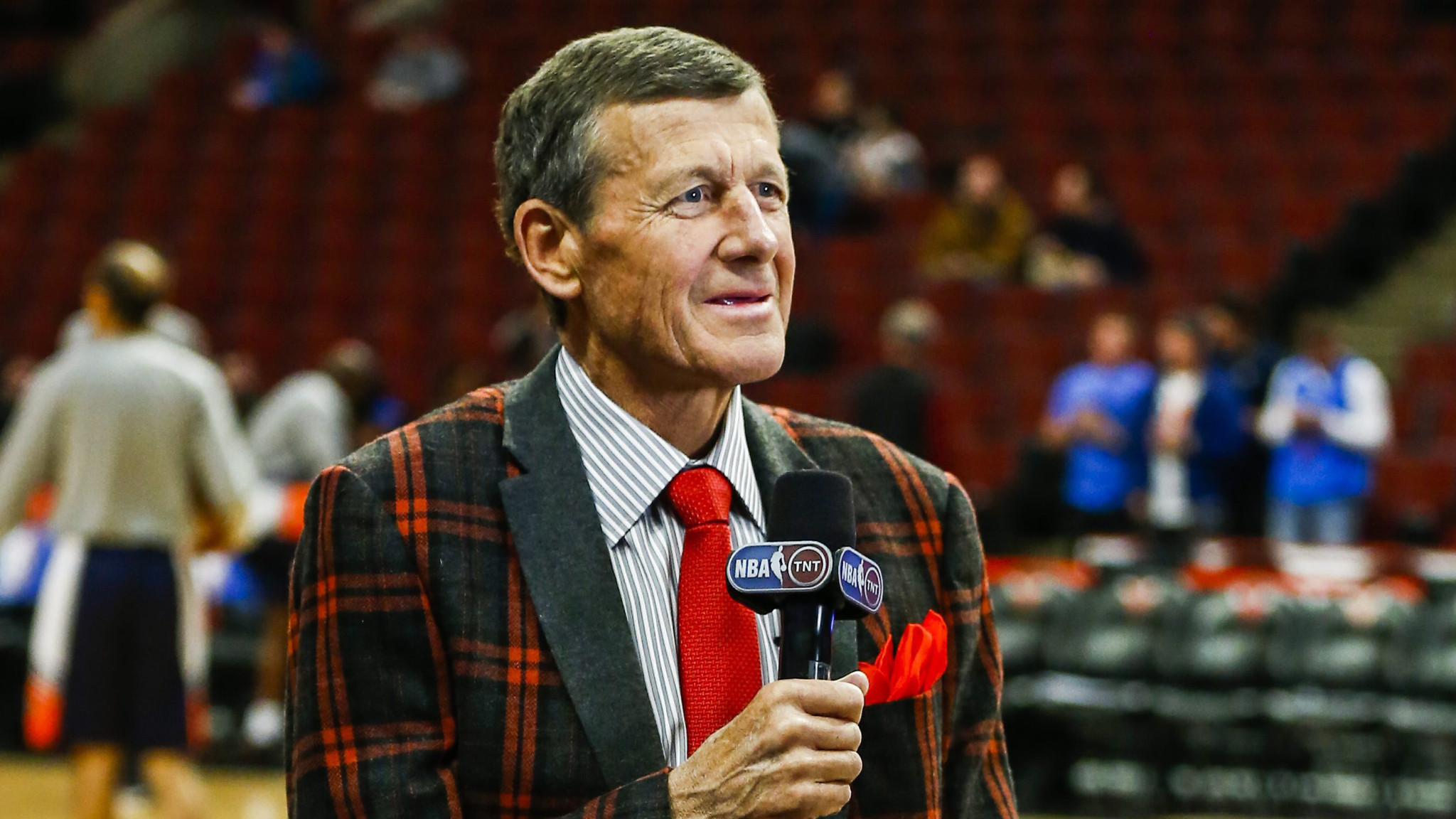 Longtime Turner Sports broadcaster Craig Sager has died at the age of 65, the network confirmed in a statement. "Craig Sager was a beloved member of the Turner family for more than three decades and he has been a true inspiration to all of us," Turner president David Levy said in a statement. "There will never be another Craig Sager. His incredible talent, tireless work ethic and commitment to his craft took him all over the world covering sports."
"While he will be remembered fondly for his colorful attire and the TNT sideline interviews he conducted with NBA coaches and players, it's the determination, grace and will to live he displayed during his battle with cancer that will be his lasting impact. Our thoughts and prayers are with Craig's wife, Stacy, and the entire Sager family during this difficult time. We will forever be Sager Strong."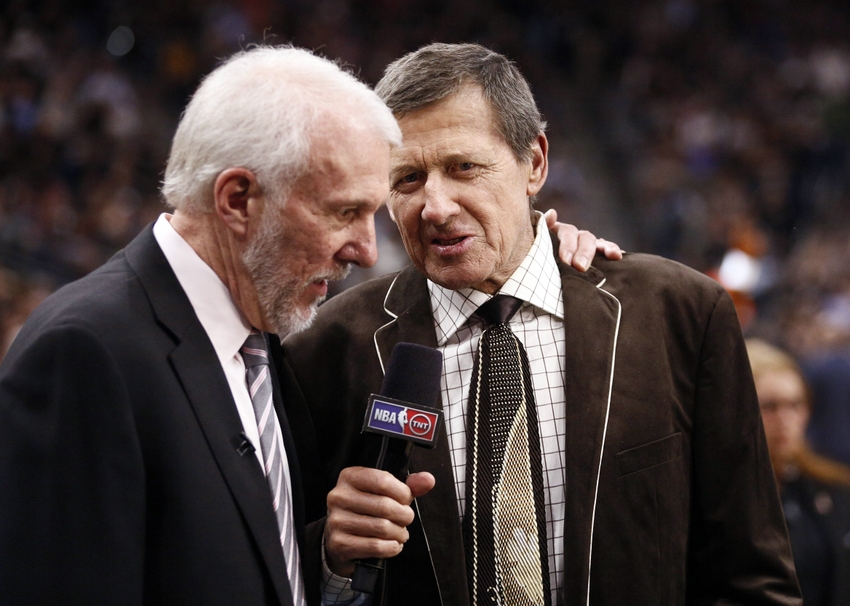 Known for his colorful and distinctive suits during his more than 40-year career, the legendary sideline reporter battled acute myeloid leukemia since he was first diagnosed in 2014. Sager was admitted back into the hospital in late November 2016. In a statement, NBA commissioner Adam Silver said teams will observe a moment of silence in Sager's memory.
"I — along with the entire NBA family — am deeply saddened by the passing of Craig Sager," Silver said. "Craig was as vital to the NBA as the players and coaches. A true original and an essential voice on Turner Sports' NBA coverage for 26 seasons, Craig chronicled some of the most memorable moments in league history and was a ubiquitous presence with his splashy suits and equally colorful personality."
After his initial diagnosis, Sager, who worked for Turner for more than 30 years, missed the 2014 and 2015 NBA playoffs and part of the 2014-15 regular season, as well as the 2015 NCAA men's basketball tournament. During the 2014 NBA playoffs, his son Craig Sager Jr. did the sideline interview with Spurs coach Gregg Popovich, whose interviews with Sager had become must-watch television.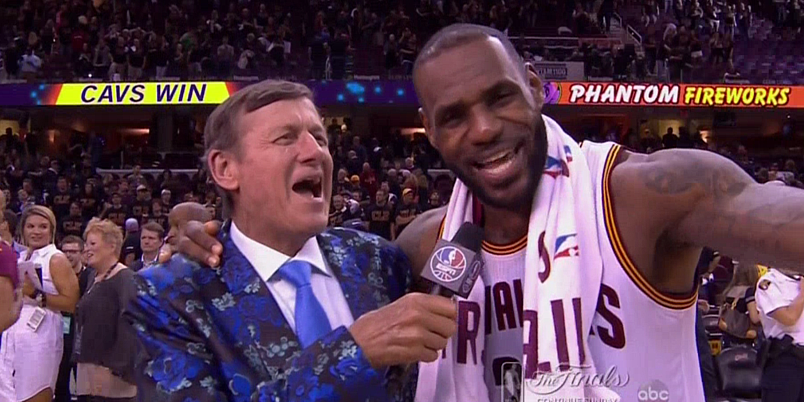 "You did a great job," Popovich said to the younger Sager, "but I'd rather have your dad standing here. Craig, we miss you, you've been an important part of all of this for a long time doing a great job. We want your fanny back on the court, and I promise I'll be nice."
Through a partnership between Turner Sports and ESPN, Sager worked his very first NBA Finals game in June, sideline reporting with ESPN's Doris Burke for Game 6 between the Cleveland Cavaliers and the Golden State Warriors, which the Cavaliers won.
"First of all, let me ask you a question," LeBron James said after the game. "How in the hell do you go 30-plus years without getting a Finals game? That don't make no sense. But I'm happy to see you, man. Much love and respect. I'm happy I was able to witness it in front of these fans. We really appreciate you."
"Craig earned widespread respect for his insightful reporting and inspired so many, most recently with his courage. Our hearts go out to his wife, Stacy; his children, Kacy, Craig Jr., Krista, Riley and Ryan; and his friends and colleagues."