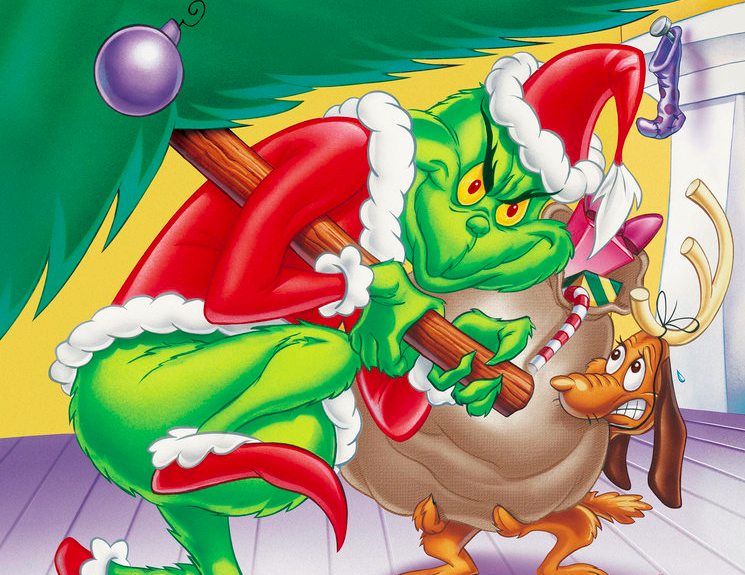 If you missed that grumpy old Grinch over Thanksgiving holiday, the full version of the classic holiday musical special "How the Grinch Stole Christmas" will air once again on Friday, December 23rd on NBC. (8-8:30 p.m. ET)
"Grinch," which is celebrating its 50th year on television, has often been trimmed from its original 26-minute running time, but this year NBC will present the first full telecast of the complete original version in more than a decade.
The beloved Christmas special combines the genius of Dr. Seuss (Theodor Geisel) and animator Chuck Jones to bring the timeless book "How the Grinch Stole Christmas" to television. The special features the voices of Boris Karloff as the Grinch and the narrator, and June Foray as Cindy Lou Who. Chuck Jones, who directed many of the most acclaimed Warner Bros. animated shorts, produced and directed "How the Grinch Stole Christmas," which was written by Geisel based on his book.
The classic tale involves the schemes of the green and small-hearted Grinch to steal every material vestige of Christmas from the Whos living in the town of Whoville, but the Grinch ultimately discovers he can't remove the spirit of Christmas from the hearts of the Whos.
After that… "How Murray Saved Christmas" will air (8:30-9 p.m. ET)