As the snow begins to fall and the temperature continues to drop, we could use some warmth this holiday season. We found the perfect solution that will heat you up and satisfy your taste buds… TEA! So turn on the kettle and prepare to wrap your hands around a toasty mug filled with aromas and flavors that will surely bring cheer to your senses!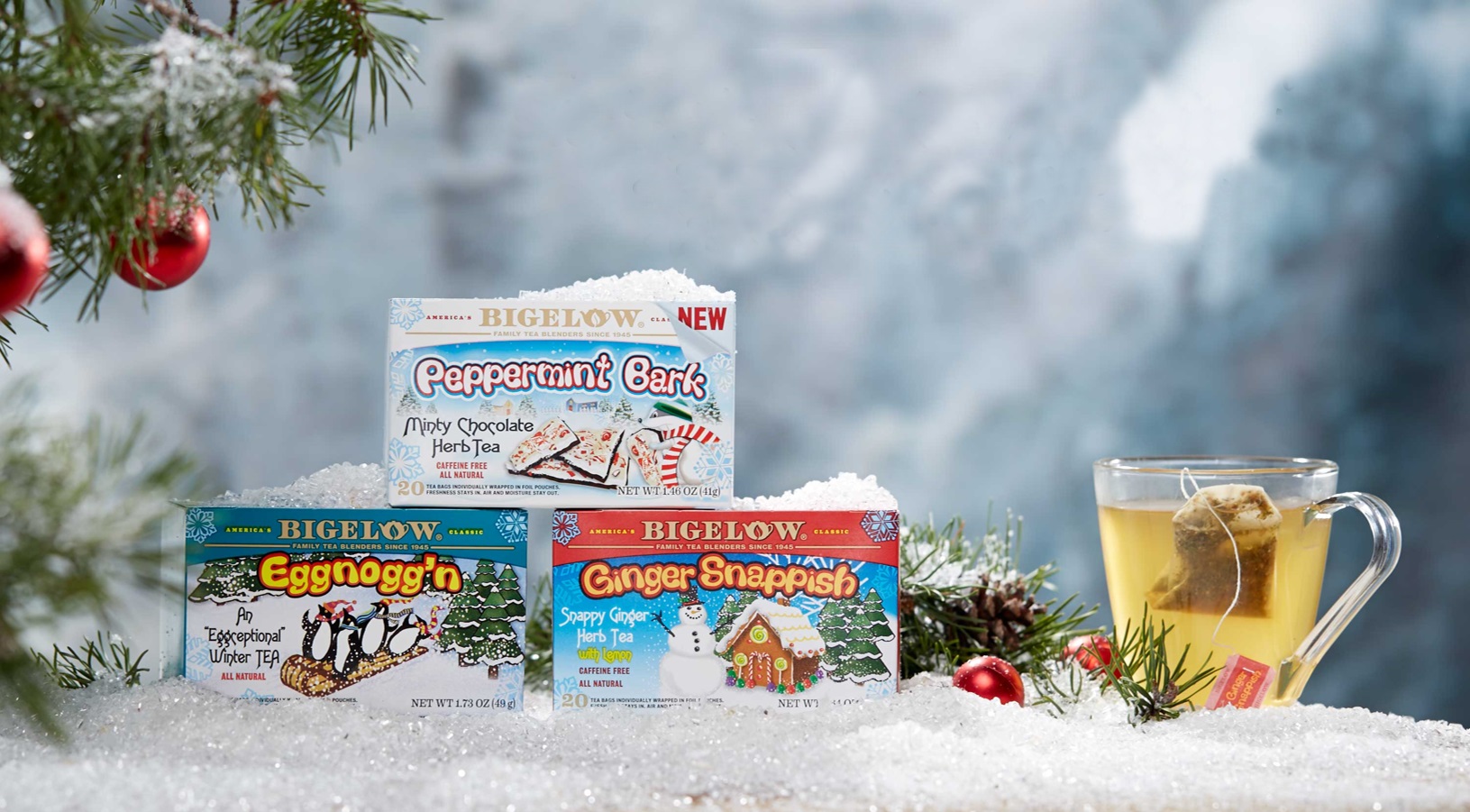 Like candy canes and chocolate? Bigelow Tea's Peppermint Bark Herbal Tea combines the invigorating sensation and taste of real peppermint with the smooth warmth of chocolate, thanks to the addition of actual cocoa powder. If you prefer savory sips, brew some Ginger Snappish Herbal Tea. Ingredients like real ginger, cinnamon, natural gingersnap and lemon peel give this caffeine free tea a whole lot of zing. And if you're looking for a pick-me-up, Eggnogg'n Tea will give you that gentle boost of caffeine and offer you one of the holiday's quintessential flavors and aromas: eggnog. This all-natural tea is made with both black and green tea, making it full-bodied without being overpowering. It is smooth and miraculously full of the creamy flavor of eggnog with a touch of cinnamon.
Price: $21.00 for case of 6 boxes (120 tea bags total)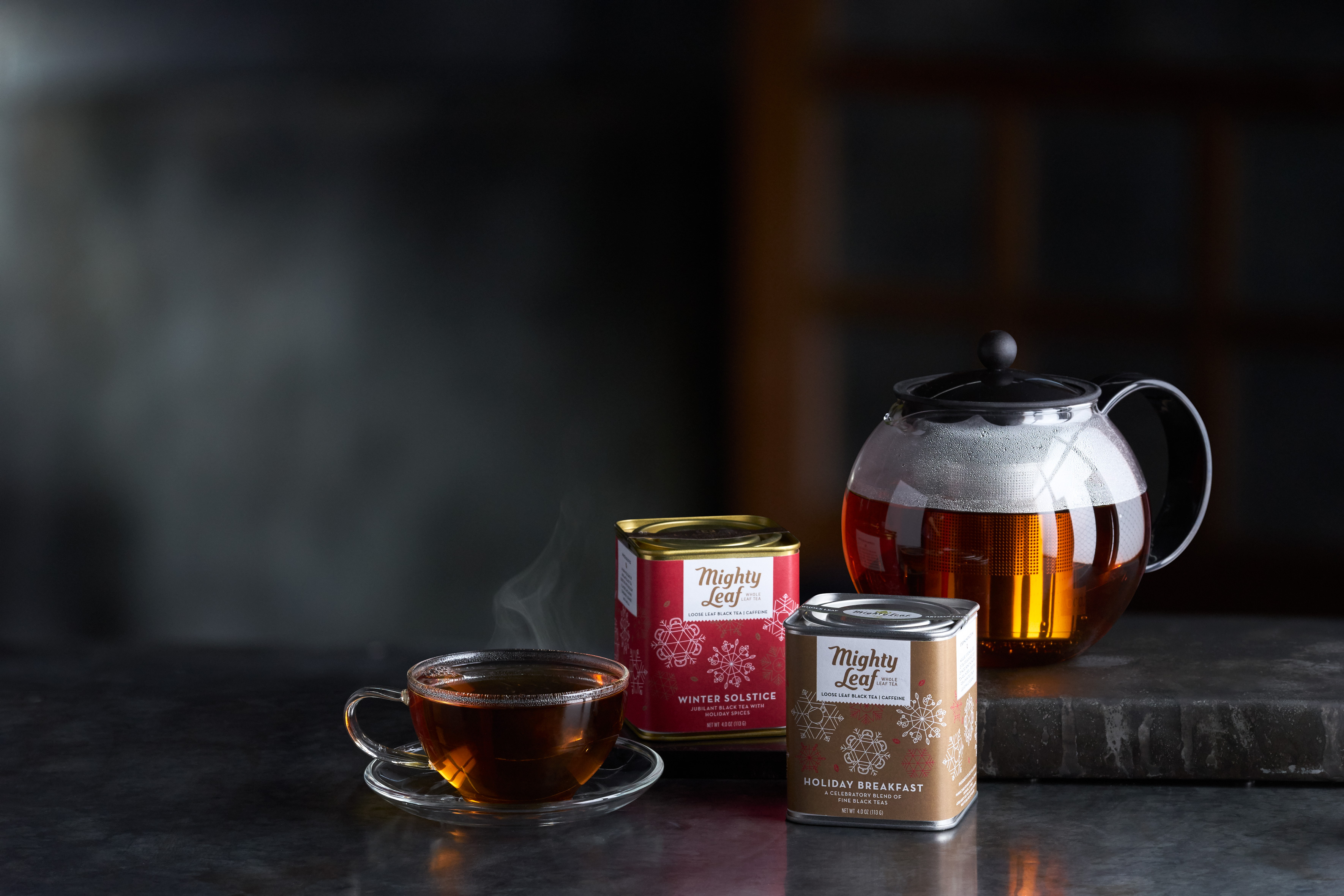 For the holidays, Peet's introduced a new black tea to their Might Leaf line: Holiday Breakfast, crafted for enjoyment during the winter season. The new blend joins seasonal favorite, Winter Solstice, which combines several of the holiday's favorite flavors: festive cinnamon, orange, vanilla and allspice fit the season like a holiday sweater — except with better taste.
Price: $11.95 for 4oz loose leaf.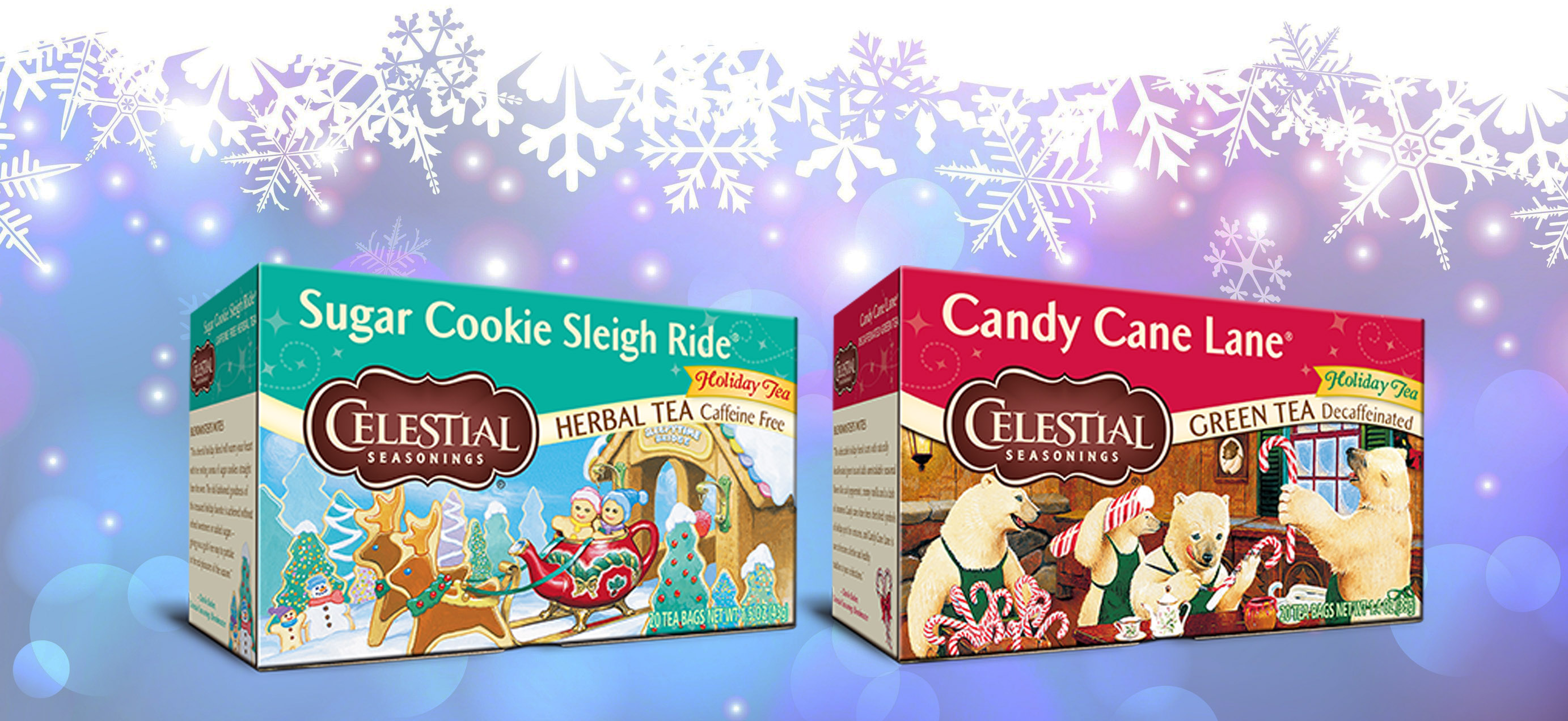 Celestial Seasonings offers a festive selection of holiday teas with their take on season treats. Candy Cane Lane is a decaffeinated green tea that adds flavors like cool peppermint, creamy vanilla and a dash of cinnamon. Sugar Cookie Sleigh combines sweet roasted barely and botanicals to create the inviting aroma and freshly baked taste of homemade sugar cookies.
Price: $3.49 for 1 box (20 tea bags)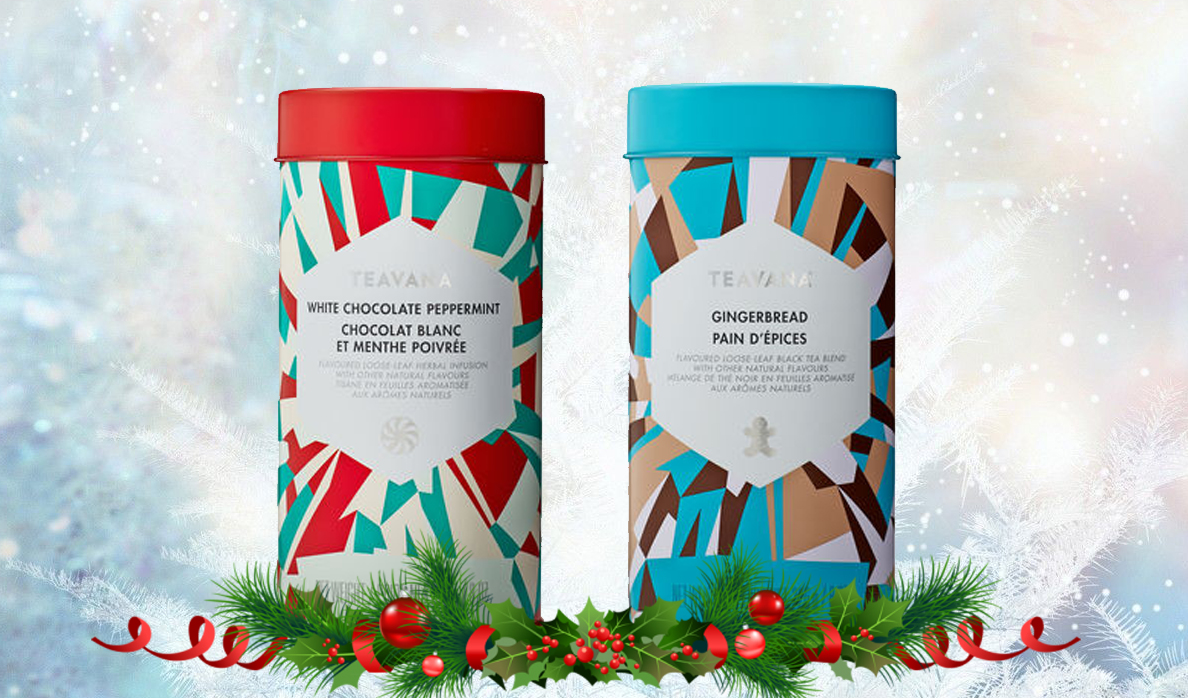 Creamy white chocolate and rich cocoa mingle with red rooibos and cool peppermint notes in Teavana's limited edition White Chocolate Peppermint Rooibos Tea. Made with all-natural ingredients, it's delicious, decadent and destined to disappear after the holidays. Also offered in limited edition is Gingerbread Tea. Cozy up fireside with a hot cup of this black tea blend featuring classic gingerbread, cinnamon spice and a sweet caramel-apple finish.
Price: $45.00 for 1 tin of tea.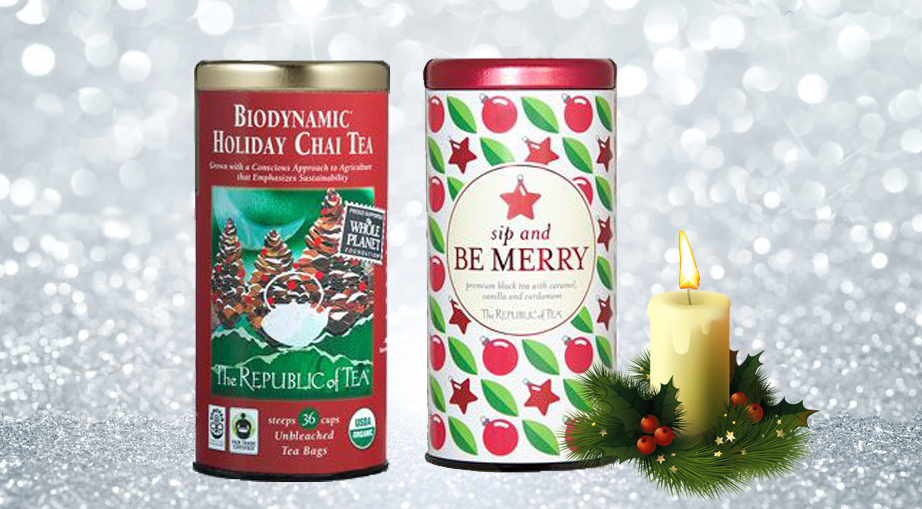 New from The Republic of Tea this season are Biodynamic Holiday Chai Red and Sip and Be Merry teas. A rich mixture of Biodynamic chai spices is blended with red rooibos for an exotic, caffeine-free cup. Their Biodynamic farms focus on holistic, sustainable practices that improve the health of crops, land and water. Try a cup of this spicy, spiritually uplifting tea and bring on the cheer. Meanwhile, Sip and Be Merry blends silky caramel, creamy vanilla, aromatic cardamom and premium black tea.
Price: $13.00 for 1 tin (36 tea bags)
If it's coffee you're looking for, check out our Coffee for Christmas story here.