"I believe in a greener planet and more committed cosmetics. I formulate my products for all women who, like me, don't want to choose between effectiveness and naturalness, between glamour and ecology," says Caudalie. "The vine and grape extracts used for our patents come from the vineyards of Bordeaux, Champagne and Burgundy. Every day, we are looking for the next "green" active ingredients to strengthen our Cosm'ethics."
Caudalie and her husband Bertrand are the founder of the Caudalie brand. Their story started in Bordeaux (France), known as the cradle of wine makers. The vine and grapes possess exceptional qualities and nutrients for the skin.
Check out their Holiday Gift Sets: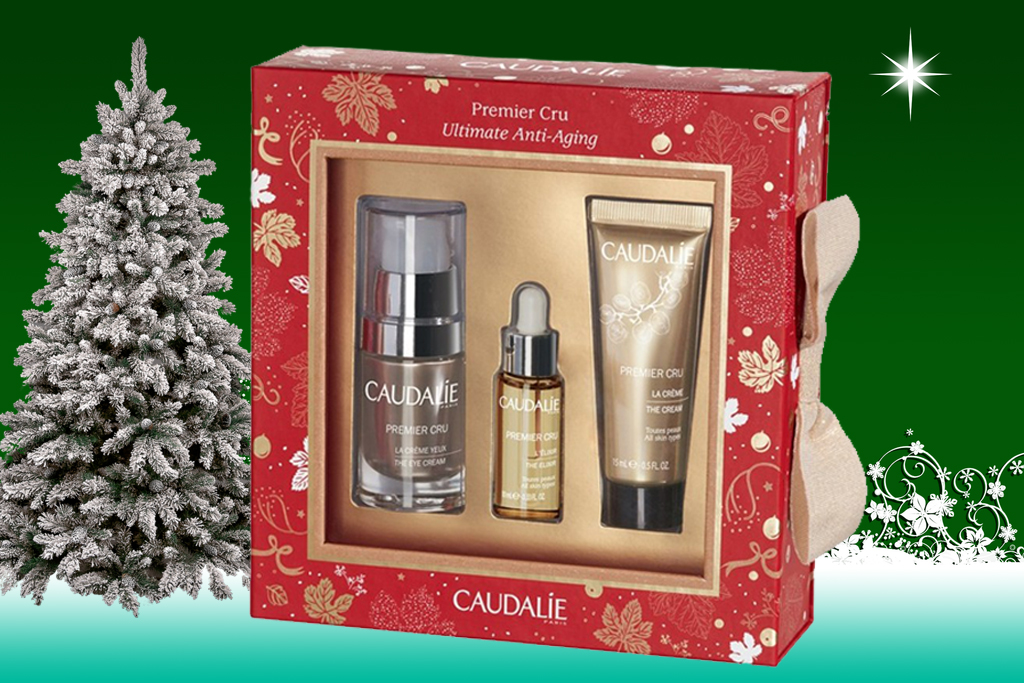 The Premier Cru Anti-Aging Collection combines Caudalie's most high-performing patents to fight against anti-aging, hydrate, brighten and even the skin.
PREMIER CRU THE EYE CREAM: 15 ML / 0.5 FL. OZ.
PREMIER CRU THE ELIXIR: 10 ML/ 0.34 FL. OZ.
PREMIER CRU THE CREAM: 20 ML / 0.67 FL. OZ. | $99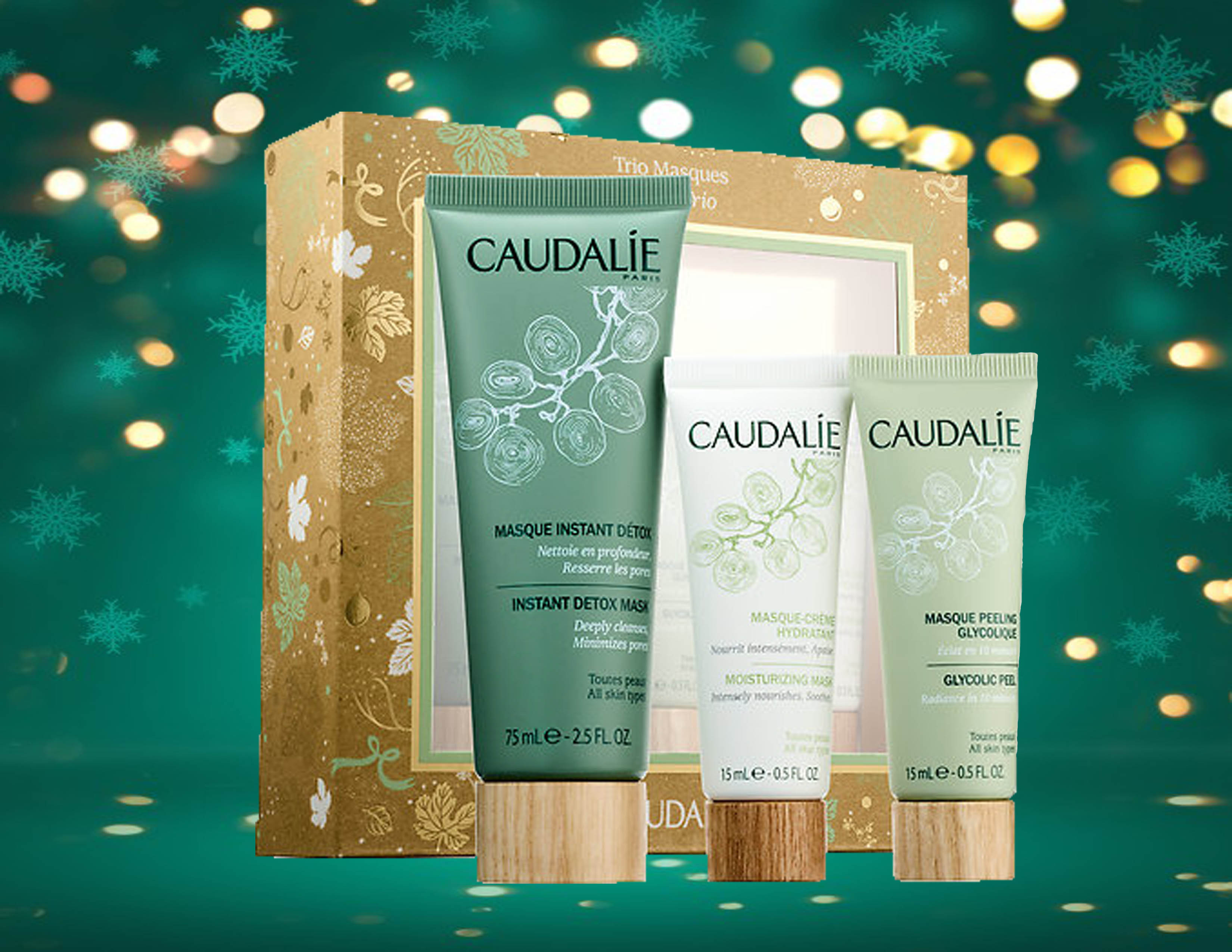 Mask Trio
Perfect For: The Beauty Obsessed
Enjoy an at-home facial with these quick-acting facemasks that help purify, hydrate and rejuvenate skin. Mix and match Masks for the most customized solution to any skin concerns.
INSTANT DETOX MASK: 75 ML / 2.5 FL. OZ.
GLYCOLIC PEEL: 15 ML / 0.83 FL. OZ.
MOISTURIZING MASK: 15 ML / 0.83 FL. OZ. | $39
Glow & Go
Perfect For: The Makeup Addict
This set features full sizes of Caudalie's best-selling radiance-reviving products. Begin by applying the beloved dark-spot correcting serum and follow with a spritz of Beauty Elixir for a glowing complexion that lasts all day.
VINOPERFECT RADIANCE SERUM: 30 ML / 1 FL. OZ.
BEAUTY ELIXIR: 30 ML / 1 FL. OZ. | $79