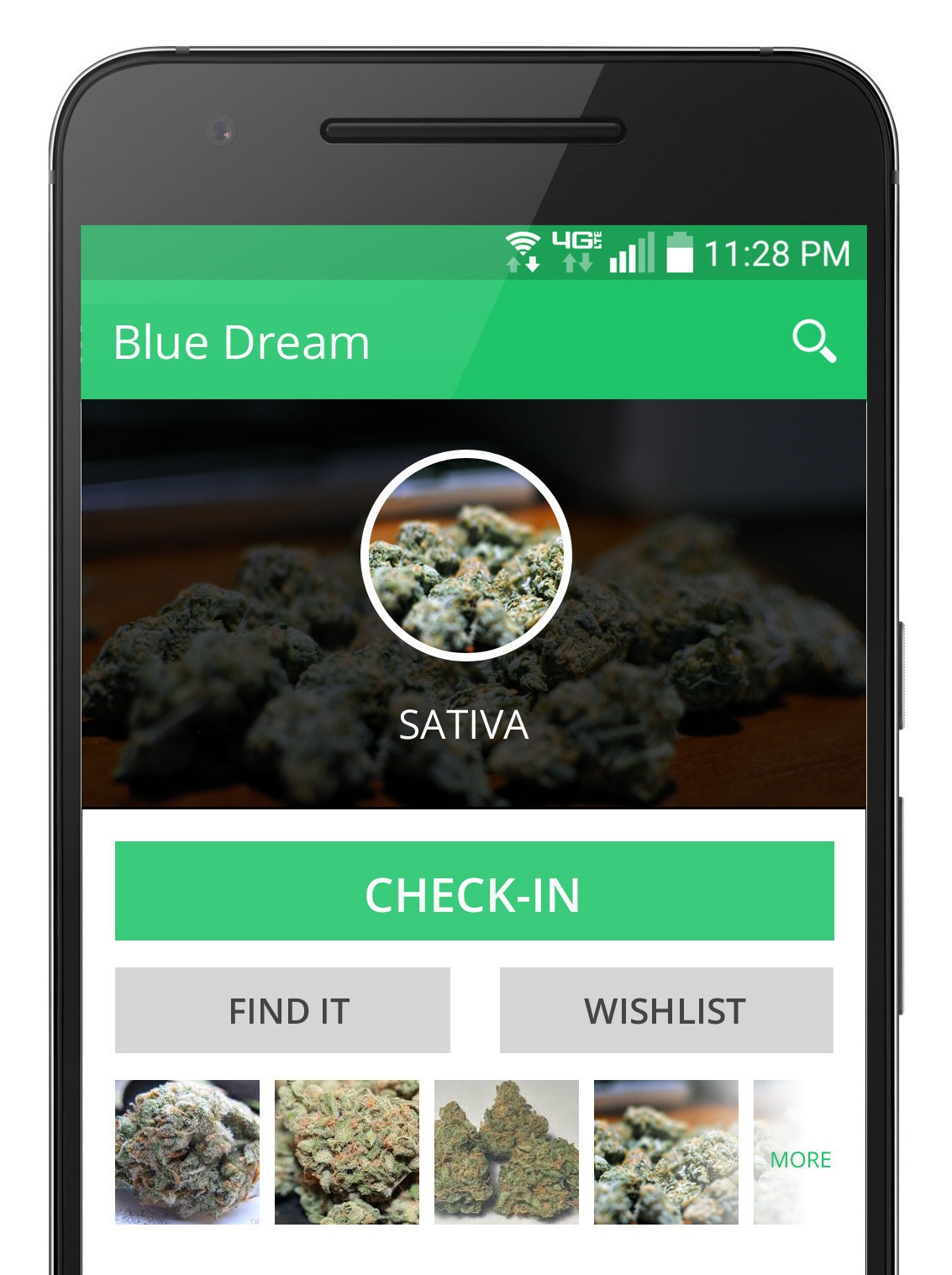 There's a Yelp for Weed… It's called, Where's Weed, a mobile app that allows consumers to discover and review local marijuana businesses.
Now if you're looking for a new strain or you want to review your own, the app has launched "Strain Check-Ins." Through Where's Weed, marijuana users can connect with their local community, discover trending strains and review strains at local businesses.
"Where's Weed is gamifying strain check-ins in a way proven successful in other verticals," said Tyler Bartholomew, Co-Founder of Where's Weed. "In doing so, we are building upon our already active and organic user base, while also standardizing strain data across the nation. Strains vary from dispensary to dispensary, and we intend to bring clarity to an already explosive market."
Users can "check-in" to various strains they are enjoying, tag a business and add their own ratings, review and photos. Taking it a step further, Where's Weed "gamifies" the experience by rewarding users with "achievement badges" after various strain check-in milestones.
"This data is key for dispensary owners as well. The insights gained through users checking-in allows local business owners to better understand the market they're operating in, which strains are in highest demand, and where gaps exist in the current market landscape," said Bartholomew.
Cannabis users can search and filter for exactly what they're looking for, whether that be a business, strain, or product. Additionally, users can connect with other members of the community for a daily newsfeed of local offerings and events happening within the cannabis industry.