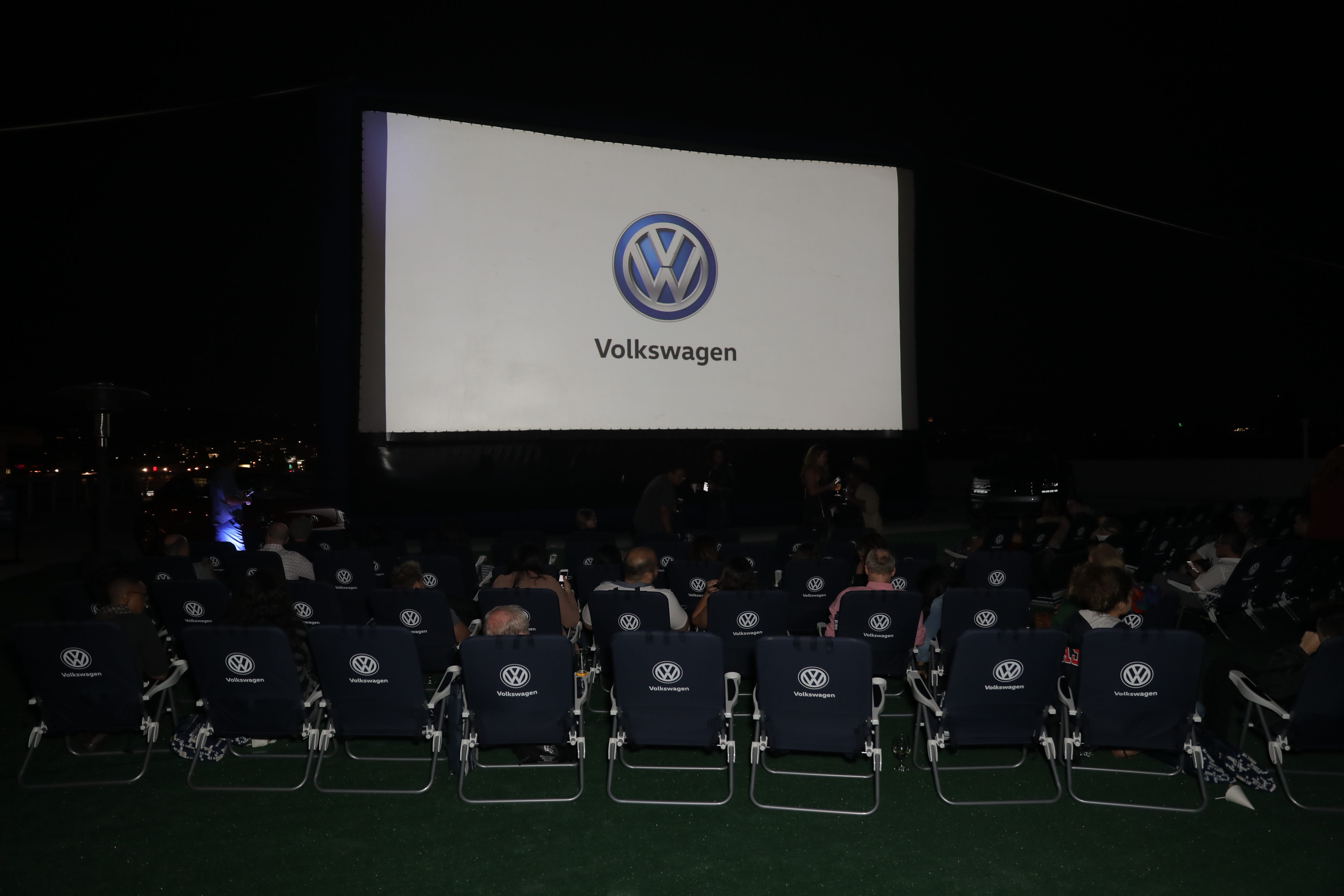 Drive-in movie theaters are few and far between today, but Volkswagen transformed the rooftop of the Ace Museum in Los Angeles into one to celebrate the launch of its newest 2017 models along with the debut of its all-new Atlas. Cleverly displayed in front of a massive projection screen, Volkswagen arranged its new vehicles to deliver a classic drive-in movie experience; an inventive introduction to the brand's future inspired by the past.
While the new additions to Volkswagen's lineup modernized the evening, the brand was eager to embrace #ThrowbackThursday. As guests arrived, they were greeted by a vintage Beetle and were then shuttled up to the rooftop via a Volkswagen e-Golf, the brand's first all-electric model sold in the U.S.
On the rooftop, guests enjoyed light bites, drinks and, in keeping with the #ThrowbackThursday theme, an outdoor movie screening of "Ferris Bueller's Day Off." Some watched from the lawn, complete with chairs and blankets, while others hopped into Volkswagen vehicles for the full drive-in movie experience.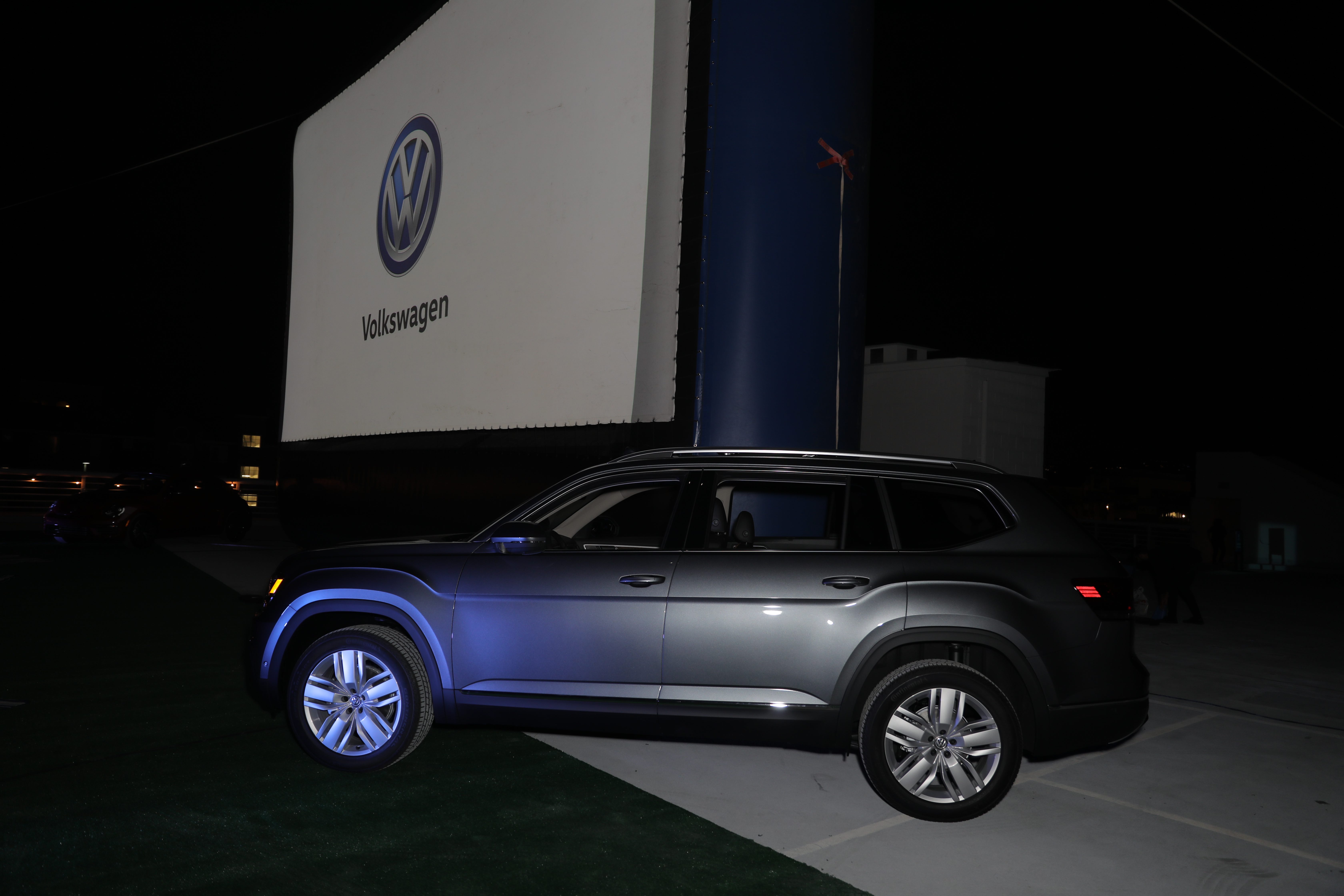 Before and after the showing, guests had the opportunity to see the all-new Volkswagen Atlas on display. The launch of the Atlas caps more than four years of work to design an SUV sized for the modern American family – a first for Volkswagen. With seven seats, a choice of two engines and a glut of available technology, the Atlas arrives as the boldest new Volkswagen SUV yet.
To learn more, visit Volkswagen of America online at www.vw.com or media.vw.com.