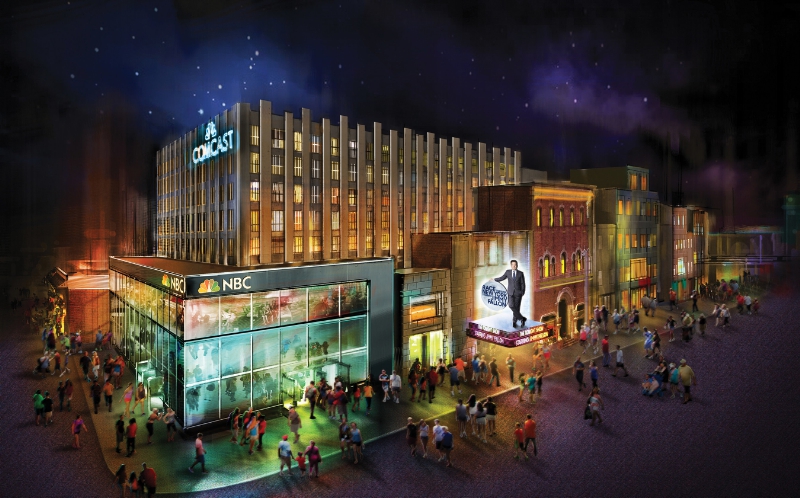 In Spring 2017, fans will be immersed in the world of late-night talk show "The Tonight Show" in a brand-new attraction – "Race Through New York Starring Jimmy Fallon." Universal Orlando Resort revealed new details about the ride – where guests will get up close and personal with the show's most hilarious segments before taking off on a wild and action-packed race through New York against Jimmy Fallon himself.
Guests will board the world's first-ever flying theater, which seats up to 72 audience members, for their race against Jimmy Fallon through the streets of New York City and all the way to the moon and back. They'll encounter iconic landmarks from the Statue of Liberty to the Empire State Building to everything in between.
The attraction will also feature cameos by familiar faces like Sara from "Ew," Jimmy in "Tight Pants," "Tonight Show" announcer Steve Higgins, and Grammy award-winning band, The Roots, who are also the musical masterminds behind the original attraction score.
More information on the new attraction will be revealed soon. Stay tuned to the Universal Orlando Blog for updates.