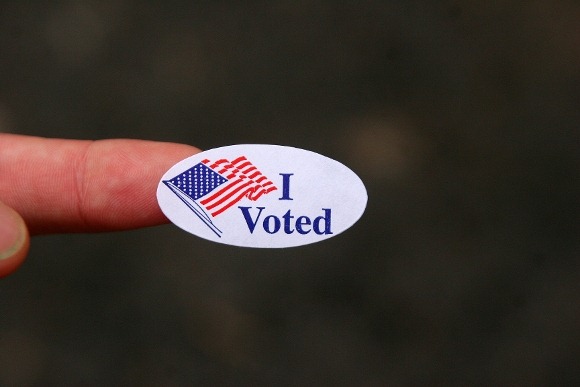 Voting Day is FINALLY here! Yes, many have to stand in lines for hours, but it also means voting day perks. If you show your I VOTED sticker at the following places, you can get some free goodies and then some:
With UBER:
Show your sticker, get a free ride! Uber and Google have teamed up on a feature that lets voters find their polling place and then request a ride there. First-time Uber users will get $20 off their ride if they use the code "VOTETODAY."
At KRISPY KREME:
Take part in a delicious decision on Election Day! Receive one free doughnut of choice on Election Day, Tuesday Nov. 8 at participating U.S. shops. No coupon is necessary. Non-participating locations include: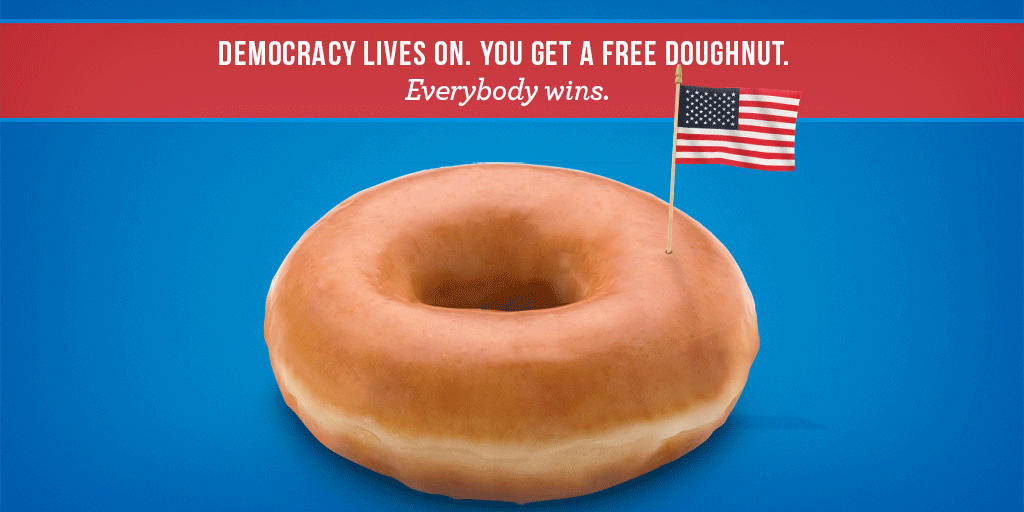 AK – Anchorage
AL- Dothan
AR – Bentonville
Arizona
Canada
CA: Brentwood, Chico, Concord, Pinole, Riverbank, Roseville, Sacramento, Stockton, Vacaville, West Sacramento, Yuba City
CO- Denver, Thornton, Lone Tree
Connecticut
FL – Jacksonville, Panama City
GA – Macon, Warner Robins
Idaho
KS – Wichita
Maryland
MO – Branson, Springfield
NC – Hickory, Lenoir
NV- Las Vegas
SC – Florence
VA – Manassas
Utah
Wisconsin
At CHUCK-E-CHEESE: Show your sticker, get a free personal size pepperonipizza!