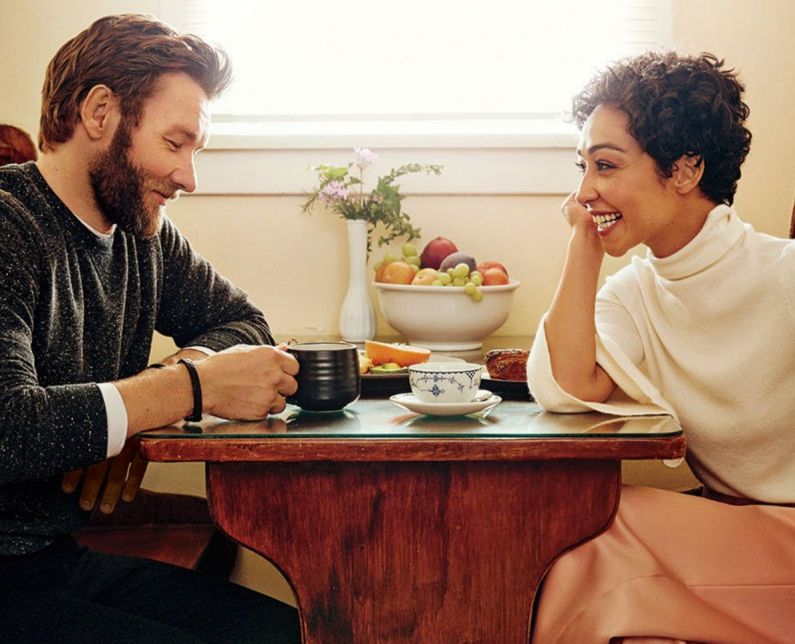 Joel Edgerton ("Black Mass," "Midnight Special") and Ruth Negga (AMC's "Preacher") play an interracial married couple in 1950s Virginia whose fight against state laws prohibiting mixed marriages goes all the way to the U.S. Supreme Court in "Loving," a powerful romantic drama also featuring Michael Shannon and Nick Kroll.
With his second feature film of 2016, writer-director Jeff Nichols ("Midnight Special") delivers an immaculately crafted period romance that succeeds as a critical depiction of a landmark civil rights case and an intimate portrait of a couple whose unconditional love for one another transcended societal barriers. Working with his usual creative team that includes cinematographer Adam Stone, composer David Wingo and editor Julie Monroe, along with flawless production and costume design by Chad Keith and Erin Benach, Nichols not only successfully immerses viewers in the film's visually rich Southern setting but also poignantly relates the public and private drama of a couple whose fight against injustice still resonates to this day. Featuring a pair of lead performances from Edgerton and the relatively unknown Negga that are sure to gain steam on the awards circuit, and a credible, well-rounded supporting cast, "Loving" is a simple but beautifully rendered romance whose subtle execution belies its deafening emotional force.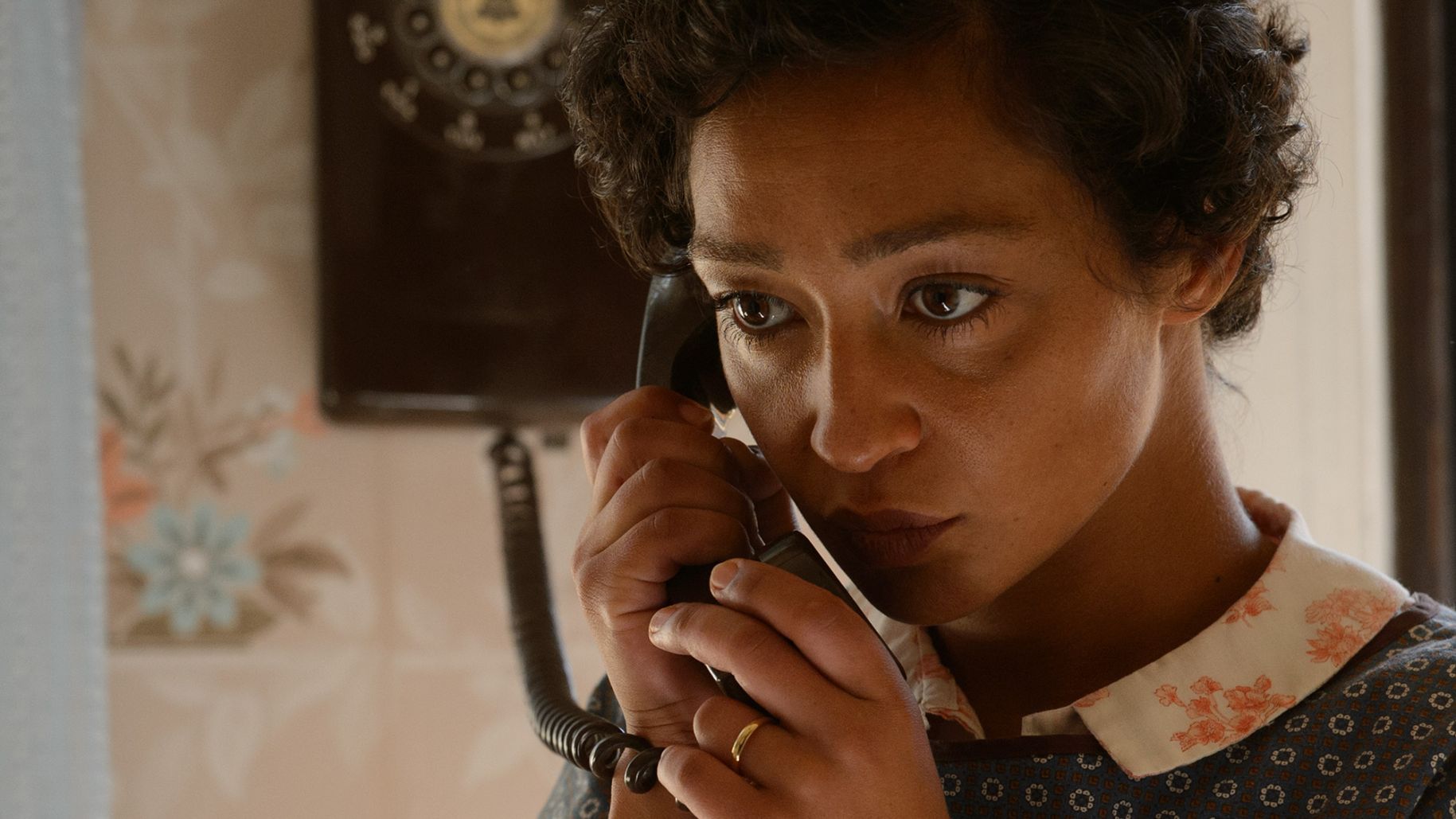 Set in Caroline County, Virginia, in the late 1950s, the film follows Richard Loving (Joel Edgerton), a hardworking bricklayer and hot rod enthusiast, as he courts Mildred Jeter (Ruth Negga), a family-oriented local girl of African American and Native American descent. Despite the approval of both families, Virginia's Racial Integrity Act of 1924, which prohibits the marriage of whites and non-whites, prevented the couple from legitimizing their relationship, forcing Richard and Mildred to tie the knot in Washington, D.C. Soon thereafter, acting on an anonymous tip, the local police raid the couple's home in the dead of night and arrest them for cohabitating.
After posting bail and pleading guilty, resulting in a suspended one-year jail sentence and a twenty five-year banishment from the state of Virginia, the Lovings move to D.C., where, despite some help from Mildred's relatives, they struggle to adjust to their urban environment. A couple years and a couple more children later, the Lovings decide that Caroline County is where they were meant to live, and Mildred contacts the ACLU regarding their predicament. With the help of ACLU-appointed attorney Bernard Cohen (Nick Kroll) and civil rights lawyer Philip Hirschkop (Jon Bass), the Lovings begin a nearly decade-long appeal process, arguing that Judge Leon Bazile's (David Jensen) initial ruling violated the Fourteenth Amendment, which emphasizes equal rights to all citizens. As the legal battle progresses all the way to the U.S. Supreme Court, garnering national media attention along the way, the Lovings secretly relocate to a farmhouse near Carolina County, where they try to establish some sense of normalcy while awaiting the ruling.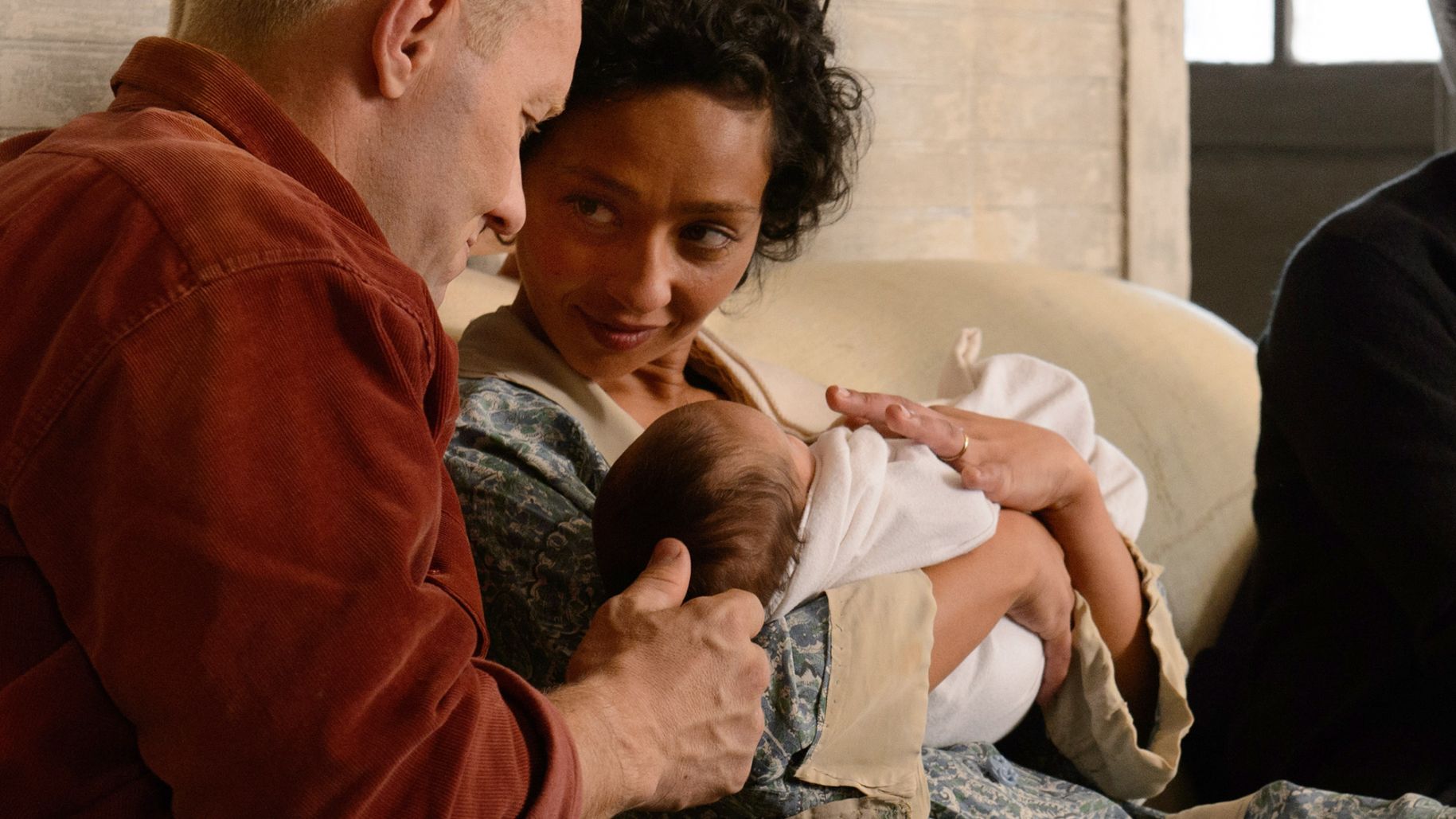 Rather than taking the expected approach of flooding the proceedings with didactic speeches about racial injustice, though there is inevitably some of that in the courtroom scenes, writer-director Jeff Nichols takes an understated approach, emphasizing the simplicity and purity of the love tale at the heart of the film, and it's the contemplative moments that really resonate. Similarly, unlike most depictions of racism in the Civil Rights era South – lynchings, pitchfork wielding Klansmen, etc. – Nichols subtly but powerfully presents the intolerance at hand as quite simply part of everyday life, making the Loving's dilemma all the more heartbreaking. Helping Nichols achieve this sensitive and understated depiction is Adam Stone's gorgeous widescreen lensing, which not only perfectly captures the period but also cleverly juxtaposes Virginia's pastoral splendor with the inherent ugliness of the Loving's legal battle.
Bringing this tragic but ultimately uplifting romance to life are the indelible lead performances from Joel Edgerton and Ruth Negga, who are both not only dead ringers for the real life couple but also remarkably communicate their characters' unrequited love and inner turmoil. Edgerton excelled in a similarly restrained good ole' boy role earlier this year in Nichols' "Midnight Special," and his performance as corrupt FBI agent John Connolly in last year's "Black Mass" was woefully underappreciated, but as the reserved Richard Loving, the Australian actor is a virtual shoo-in for a Best Actor nod. Likewise, as the strong-willed but soft-spoken wife who initiated the legal battle by contacting the ACLU, Ruth Negga is nothing short of mesmerizing, using her infinitely expressive face to command the screen. The supporting cast all show up in a big way – Michael Shannon makes the most of his minimal screen time as a Life Magazine photographer, and comedian Nick Kroll is a pleasant, if surprising, presence as ACLU lawyer Bernard Cohen – but it's Edgerton and Negga's show, and they put on an acting clinic.
"Loving" is an award worthy drama that is above and beyond mere Oscar bait.
Rated PG-13 for thematic elements.
Running Time: 123 minutes