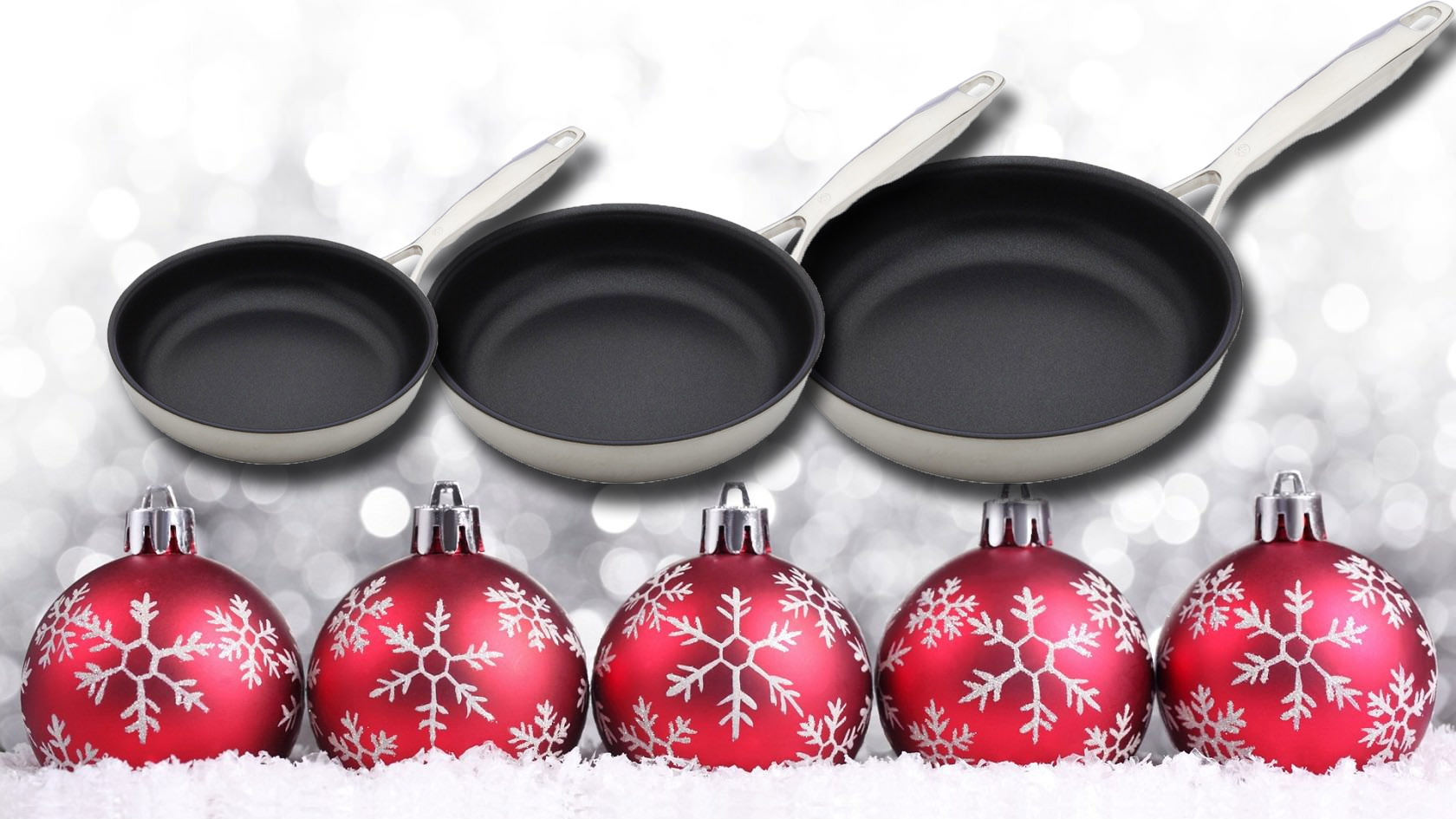 Here is a great gift idea for anyone this Christmas.
If cooking has become a headache because you are always on a diet, yet you love to eat… your cholesterol is high and your doctor recommends that you cut down on oil and butter while cooking. What can you do?
Here is a suggestion and it works incredibly well. Though there are plenty of pots and pans which claim to be nonstick, most of them do not deliver after a few tries. The Prestige Clad Cookware made by Swiss Diamond is the exception and works like a charm. Their new product line combines Classic Stainless Steel Cooking with a Durable Nonstick Surface.
Start with something simple like making an omelet with no butter, see how it glides in the pan and how quick and easy cleanup is with Swiss Diamond's nonstick surface delivers. You can also enjoy the even browning capabilities of stainless steel without extra help. The even, energy-efficient cooking that the brand is known for, in the form of clad cookware. The solid foundation of the cookware is built on five layers of steel, including an 18/10 Prestige Grade stainless steel layer, two pure aluminum layers surrounding an alloy aluminum layer, and an 18/0 magnetic steel layer (which makes the cookware compatible with induction cooktops).
Another plus, the innovative construction of the pans also results in faster cooking times and less energy required for cooking. Though it is a bit technical, let me tell you why it works.
Swiss Diamond XD Coating contains real diamond crystals (200,000 diamonds in each pan to be exact!) ensuring that the nonstick surface is long-lasting and energy efficient, three coats of the XD coating are applied to each piece of cookware.
A patented plasma coating under the three layers of XD coating ensures maximum adhesion of the nonstick layers to the surface of the cookware, and it also prevents oxidation of the stainless steel. I have always been weary of the stainless steel handles because I have burnt myself many times. But the one has been designed to stay cool to the touch, thanks to a V-shaped design that blocks heat from passing from the cooking surface to the handle. The Prestige Clad collection includes fry pans, sauté pans, sauce pans, stock pots and a wok. Each of the pieces is also available in a variety of sizes, with matching tempered glass lids featuring a unique hollow cast knob and venting system. Both the cookware and the lids are oven safe up to 500° F/ 260° C.
The prices of Prestige Clad Cookware pieces are priced from $165 to $475.