After initially purchasing for less than half of his asking price, Tommy Hilfiger lists his Plaza penthouse in New York on the market for $58.9 million. Also, Bob Hope's 1973 spaceship home in Palm Springs finally sold after three years on the market and a $37 million price reduction. Additionally, a Vanilla Ice project in South Florida is for sale. Check out these celebrities' lavish pads below!
"Bob Hope's UFO Home"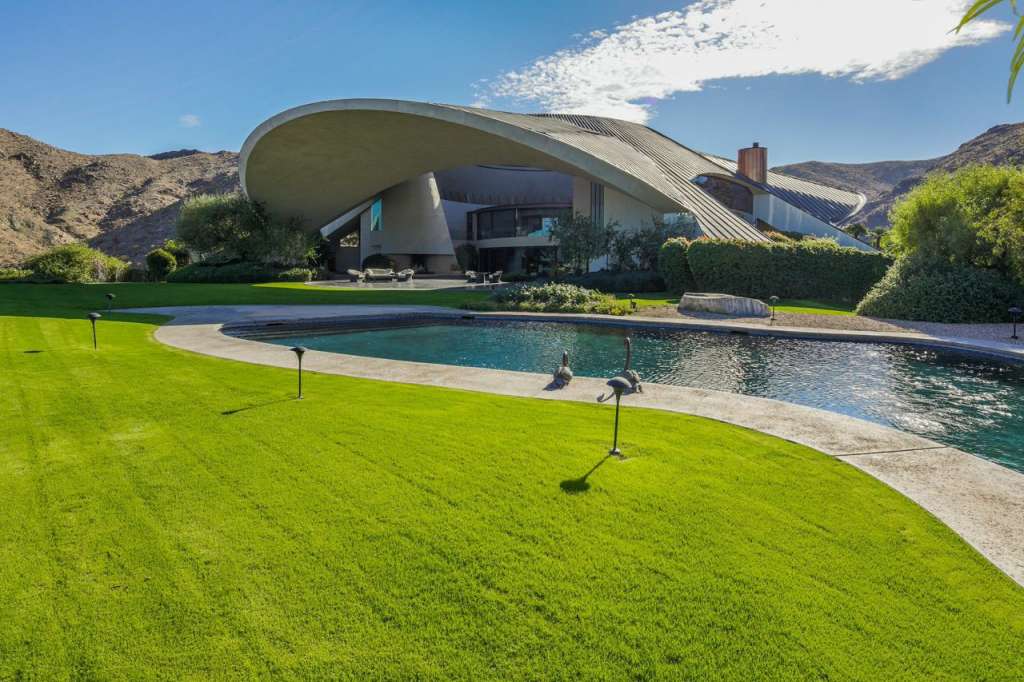 At long last, Bob Hope's house has sold for $13 million, after first being listed in early 2013 with a price tag of $50 million.
The Palm Springs spaceship/volcano house, designed for Bob and Dolores Hope by John Lautner in 1973, needed a buyer with deep pockets who would appreciate its futuristic leanings, had appreciation for architects who think outside the box and are young at heart enough to enjoy a bit of whimsy. The buyer, California billionaire Ron Burkle – co-founder and managing partner of a private equity and venture capital firm, is well known in the Los Angeles area for his connections with the Clintons. Sporting as interesting a persona as the house, Burkle is a prominent Democratic activist and fundraiser.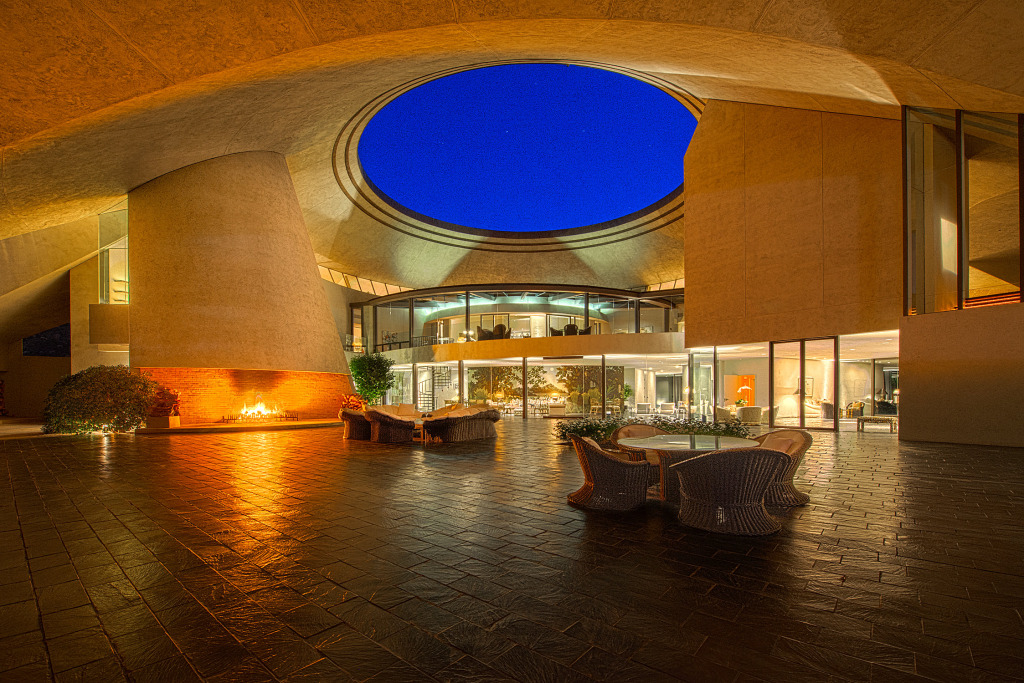 At 23,000 square feet under the dramatic high undulating roof, the unique house has open spaces in the walls and ceiling which allow daylight or stars to shine through casting shapely shadows into the interior. These curved openings also allow for stunning views across the landscape and mountains while appearing to be nestled comfortably into its well-designed desert landscaping and outdoor living areas. The house also has a spa with greenhouse wall, 6 bedrooms, 13 bathrooms, indoor and outdoor pools, a pond, putting greens and a tennis court.
"Tommy Hilfiger's Plaza Hotel Penthouse"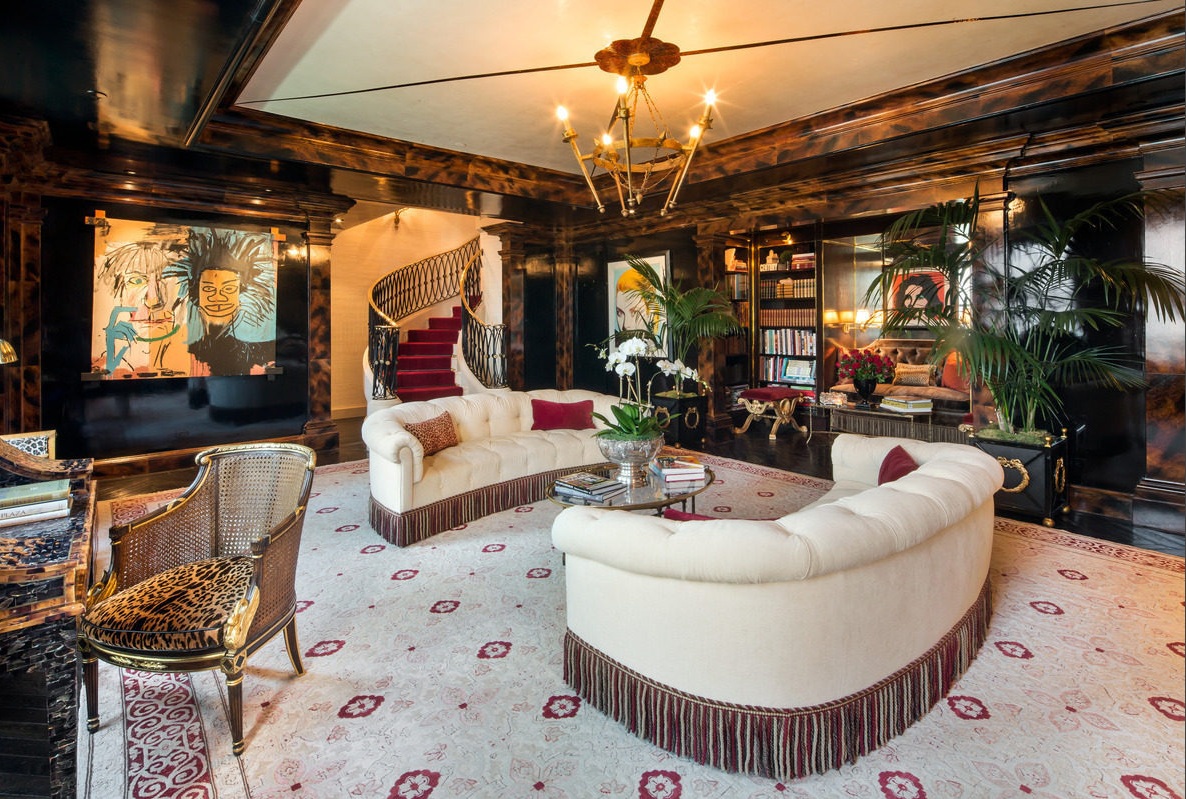 One of the most stunning apartments in New York City is Tommy Hilfiger's penthouse at the Plaza Hotel. In 2008, the Hilfigers bought two units at the Plaza for $25 million. From there, he and his wife spent three years and $17 million in major renovation and connecting the apartments. Totaling 6,000 square feet including the dome atop the hotel and terraces overlooking Central Park and Fifth Avenue, the apartment has four bedrooms, five baths and a grand staircase. It is for sale at $58.9 million.
"Vanilla Ice Project House"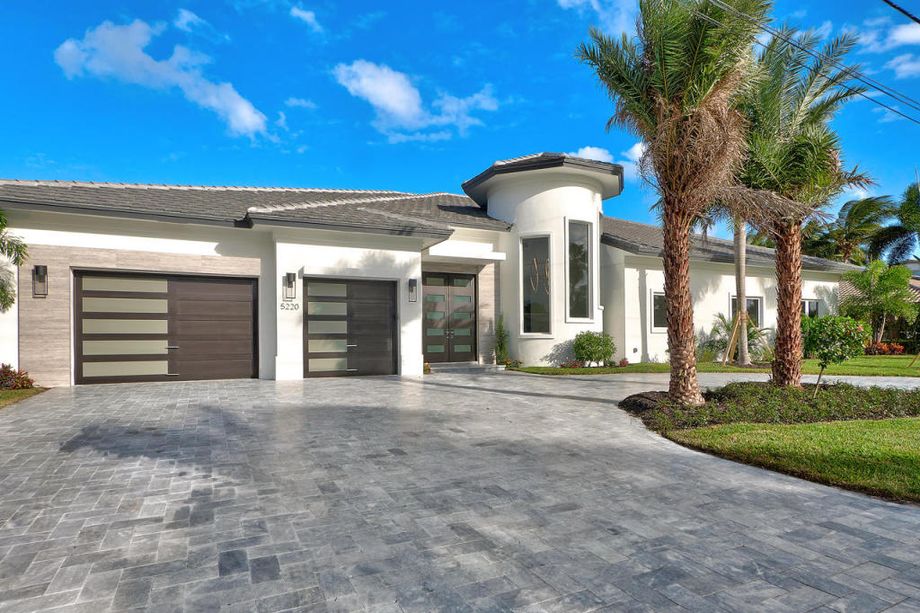 Rob Van Winkle's foray into the renovation business came about by accident, when after finishing a music tour, took a look at the California and New York properties he had purchased earlier in case he needed a pad to crash and realized neither had ever been used. His latest project is in Lighthouse Point, Florida for sale at $2.395 million.
Visit TopTenRealEstateDeals.com for more historic, celebrity and spectacular homes and real estate news.